10 Photos Of The Most Unusual And Odd Cars In The World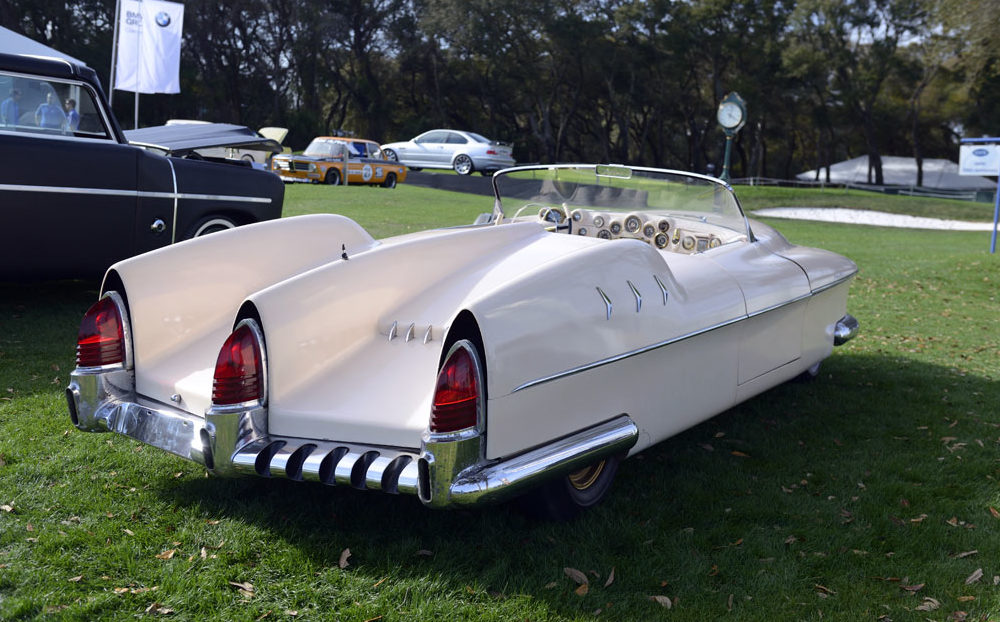 #10 – 1958 Ford Edsel Pacer Snowplow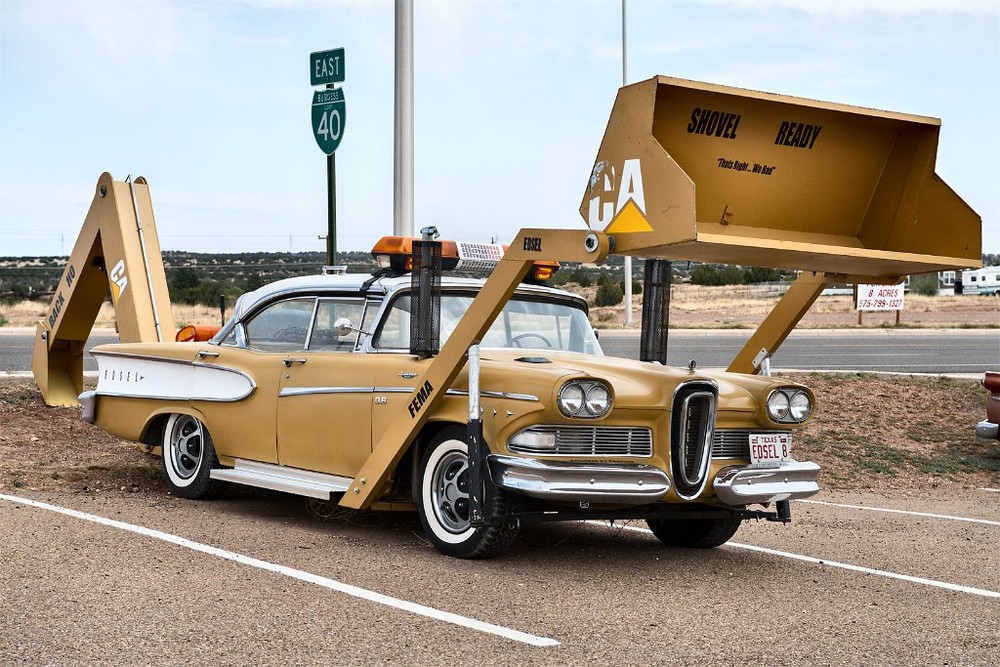 Here are the "10 Photos Of The Most Unusual And Odd Cars In The World." The first on our list is the 1958 Ford Edsel Pacer Snowplow. The Ford Edsel Pacer 2-door sedan was a classic car for all of one year.
But even though it didn't last in Americana – this snowplow version most certainly is going to be ingrained in our memory forever and ever. This version is running the streets of northern New Mexico. We love this vehicle and want to buy it!
#9 – 1980 BMW M1 Mod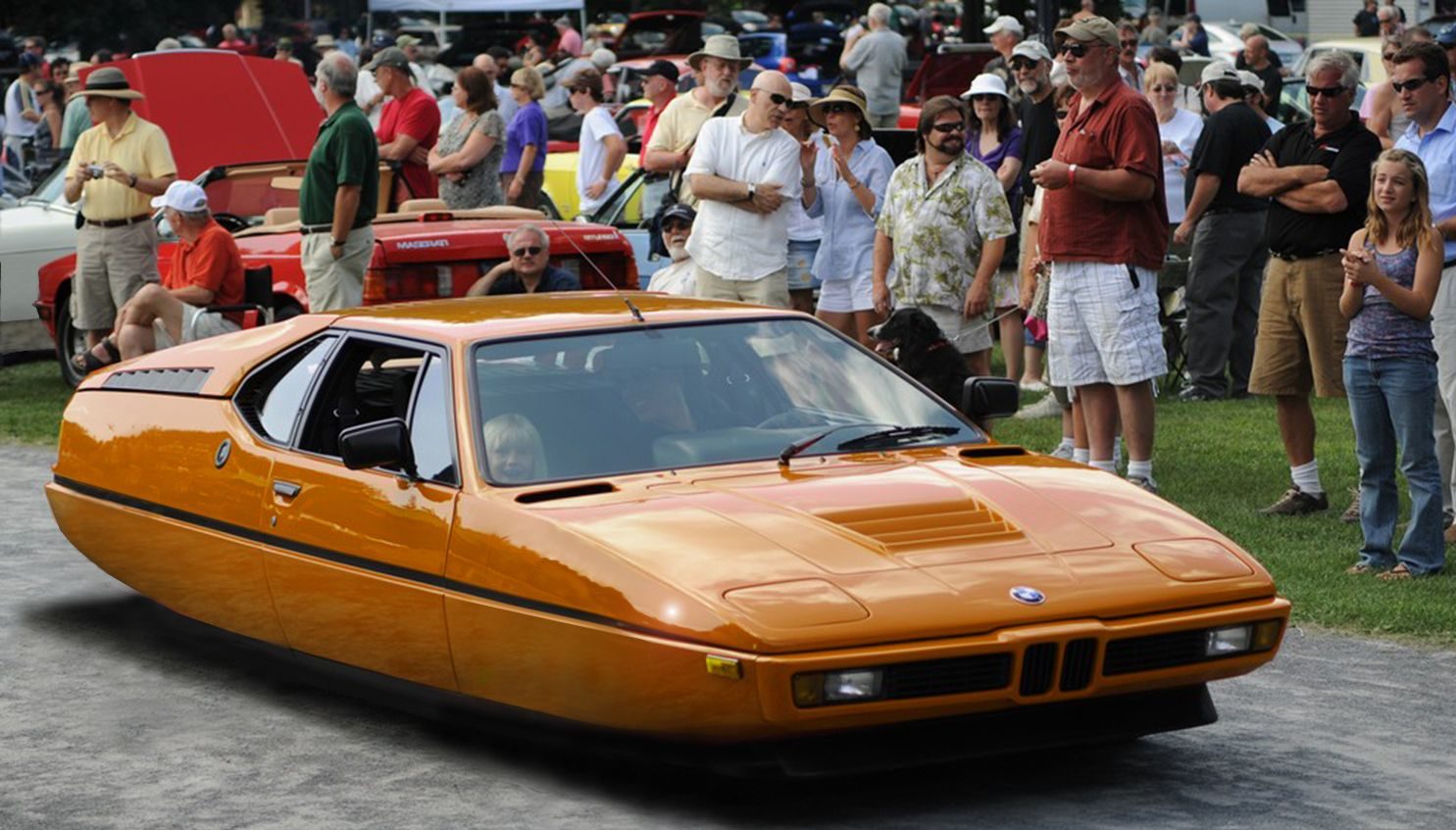 Take a look at these next photos of the most unusual and odd cars. How are we feeling about this modification of the classic 1980 BMW M1? The owner, who lives in Massachusetts, added a body plate that extended beyond the car's original frame in order to make it look like there is invisible tires .The way it is designed, we see why people get it confused for one of the strangest aircraft ever made rather than a vehicle. It's a pretty unique look!
#8 – 1962 Covington Tiburon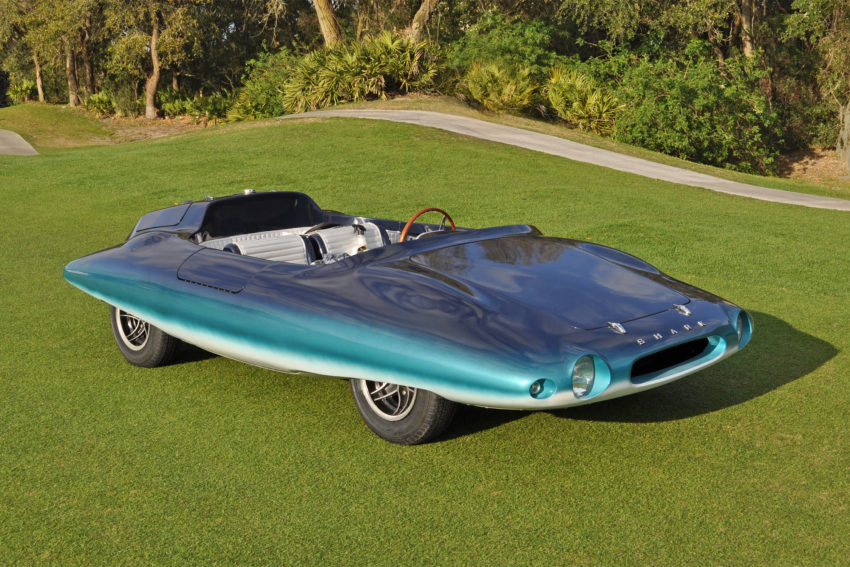 Oooh, Barracuda! Did you know that Tiburon is the Spanish word for 'shark'. Yeah, neither did we. Well – if you look close enough at the hood you can see the word "shark" written there. so that's a dead giveaway to this odd muscle car.
Fun fact: The Covington Tiburon is roadster with a fiberglass body which is structured around the powertrain from a 1971 Renault R10. It's been coined "the most streamlined car in the world." We'd love to see this go up for sale somewhere.
#7 – 1951 Studebaker Manta Ray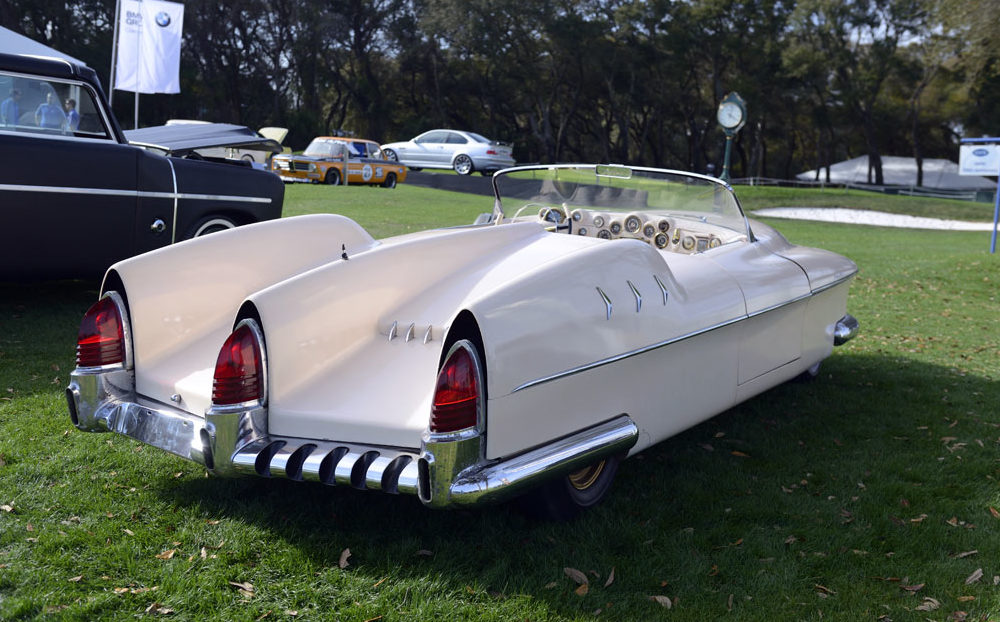 No, that is not some unusual lawn mower. It is a car called the Manta Ray. It Inspired by Harley Earl's 1951 XP-8 Le Sabre, the Manta Ray was a on-of-a-kind custom build from the imagination of Glen Hire and Vernon Antoine.
These two were employed at North American Aviation Company, and the jet intake of the classic F-86 Sabre is what inspired the front of the vehicle. The back, well, we can only assume was inspired from its namesake – the Manta Ray.
#6 – 1948 Norman Timbs Special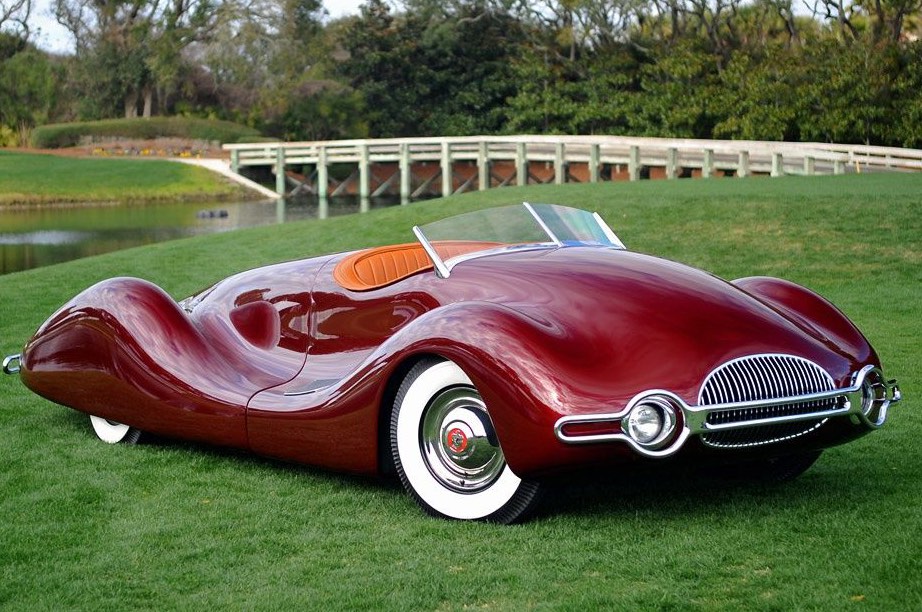 This pristine beauty wasn't always so graceful, especially in the 1990s. It lived in the desert and just deteriorated too much. However, in 2002, during a Barrett Jackson auction, someone bought the car for the sum of $17,600. The new owner began a restoration. The body of the car was about 90% original.
The 2010 Amelia Island Concours saw its restoration debut where it won 'The RM Auctions Trophy For the Best Open Car.' Sadly, in 2018, the California fire labeled the 'Camp Fire' destoryed the car the car. According to the records, 2018 was the most destructive wildfire season on record in California so far. We now wonder if someone could cut the wheels down to three and construct a cool custom trike?
#5 – The Las Vegas Mystery Car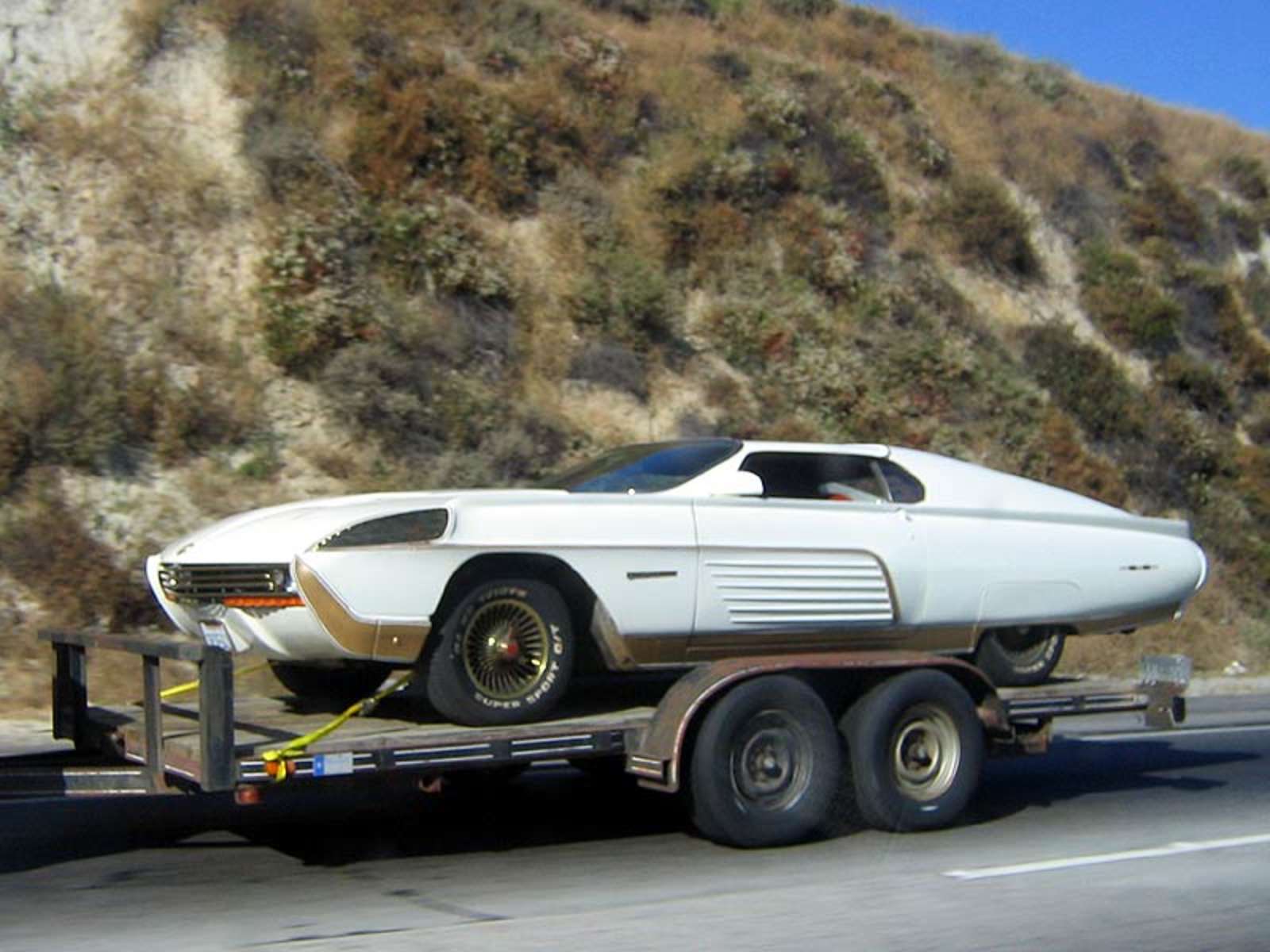 Here's what we know: this is a custom build and photographed on a highway near Las Vegas. Above all, we bet whoever made this built it for power and speed.
Everything beyond that is a mystery to us. If anyone can help us identify this ride – we would be supremely grateful. It's too sweet to pass up! Definitely a hot rod not afraid to be different!
#4 – 1957 Aurora Safety Car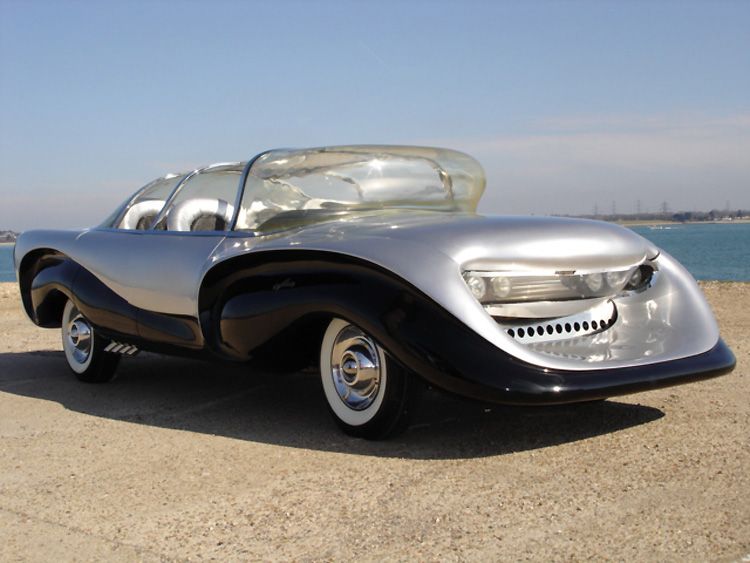 Is this a concept car that went too weird? Many people call this vehicle the ugliest car ever built. Well, they might right.
The Aurora was the brainchild of Father Alfred Juliano, a Catholic priest. How it made it to actual production – we will never know.
#3 – ThunderCat Hellcat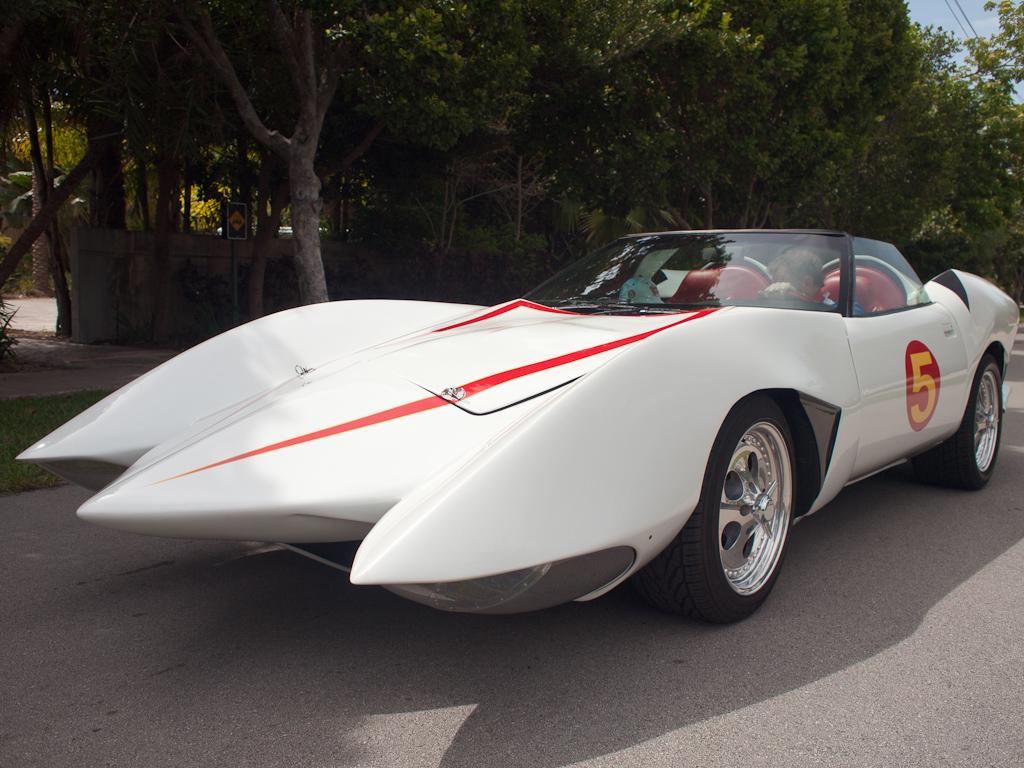 Need we say more? This No. 5 car with the tri-point front end is a speed demon by design and a genuinely awesome car mod converted from a Corvette.
However, would you want to drive this car in public? It probably would get a lot of challenges to race with this rugged look going on.
#2 – 1968 C3 Corvette Station Wagon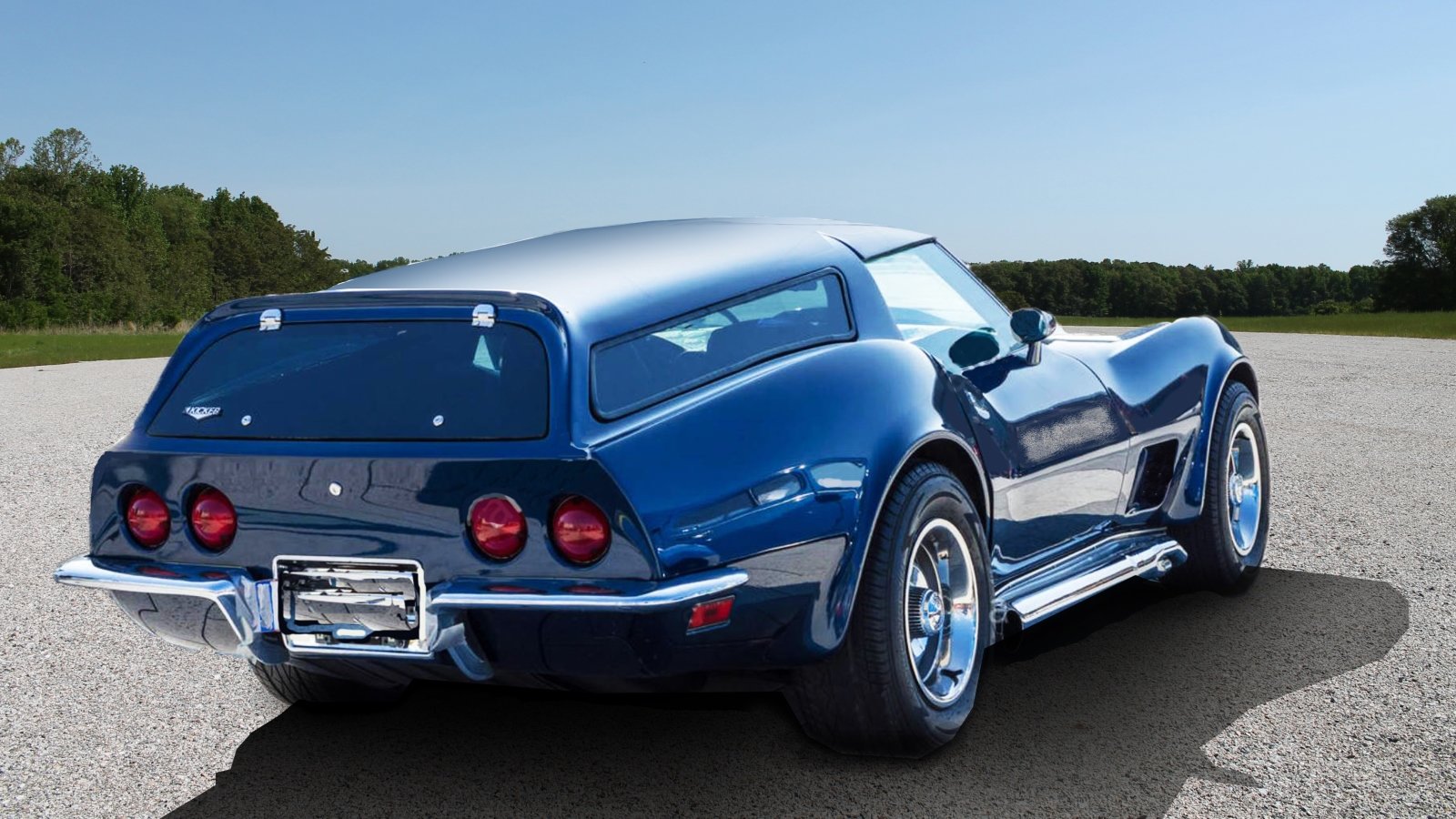 An oldie, but a goodie. This Corvette station wagon is something else.
It was a short-lived phenomenon but we loved it while it lasted. Definitely an odd muscle car to say the least.
#1 – 1966 Custom Crafted Pontiac GTO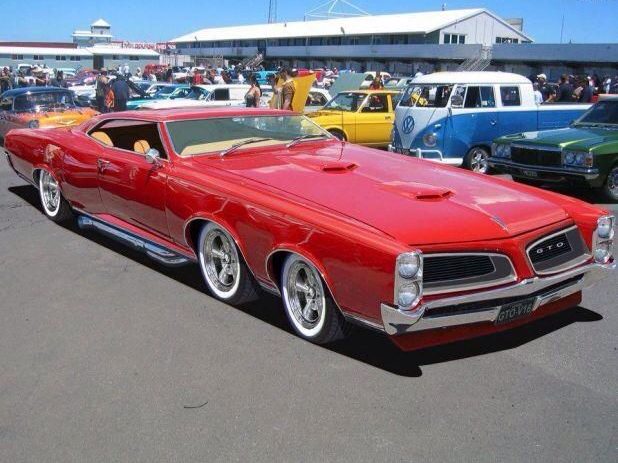 This one-of-a-kind Pontiac GTO is an odd and rare older cars you don't see everyday.
From the doors on back is factory, but everything about the front end is a homemade project. An extended hood slides out over two axles and there's ample trunk space in the front where the engine also lives. What a wild ride…