The Best Outdoor/Landscaping Equipment of 2022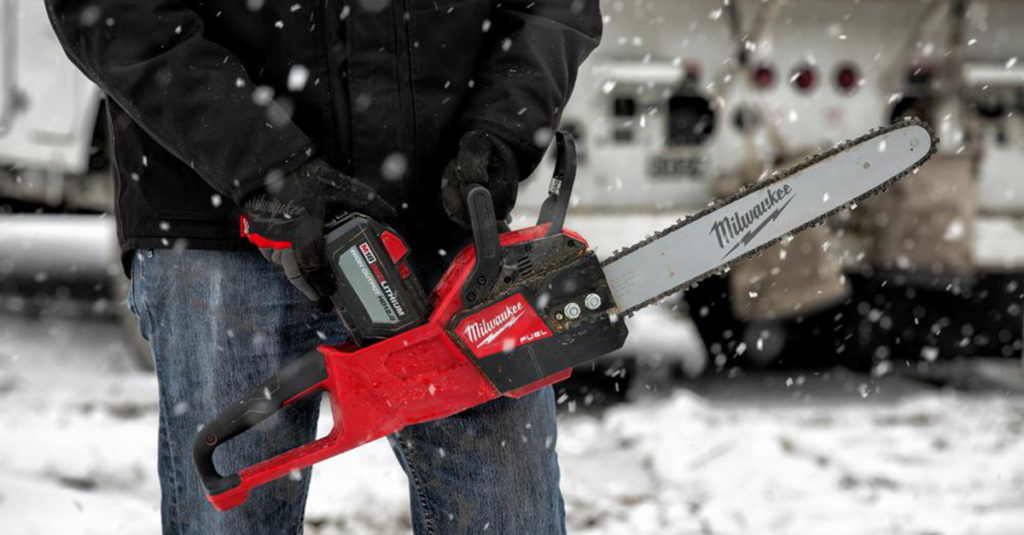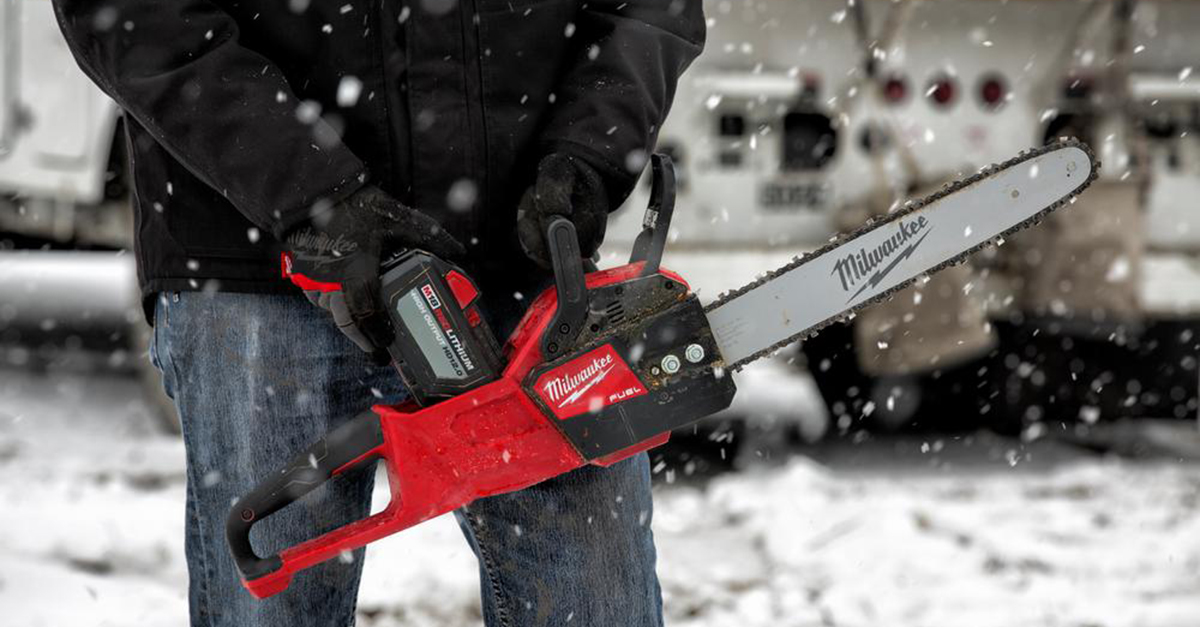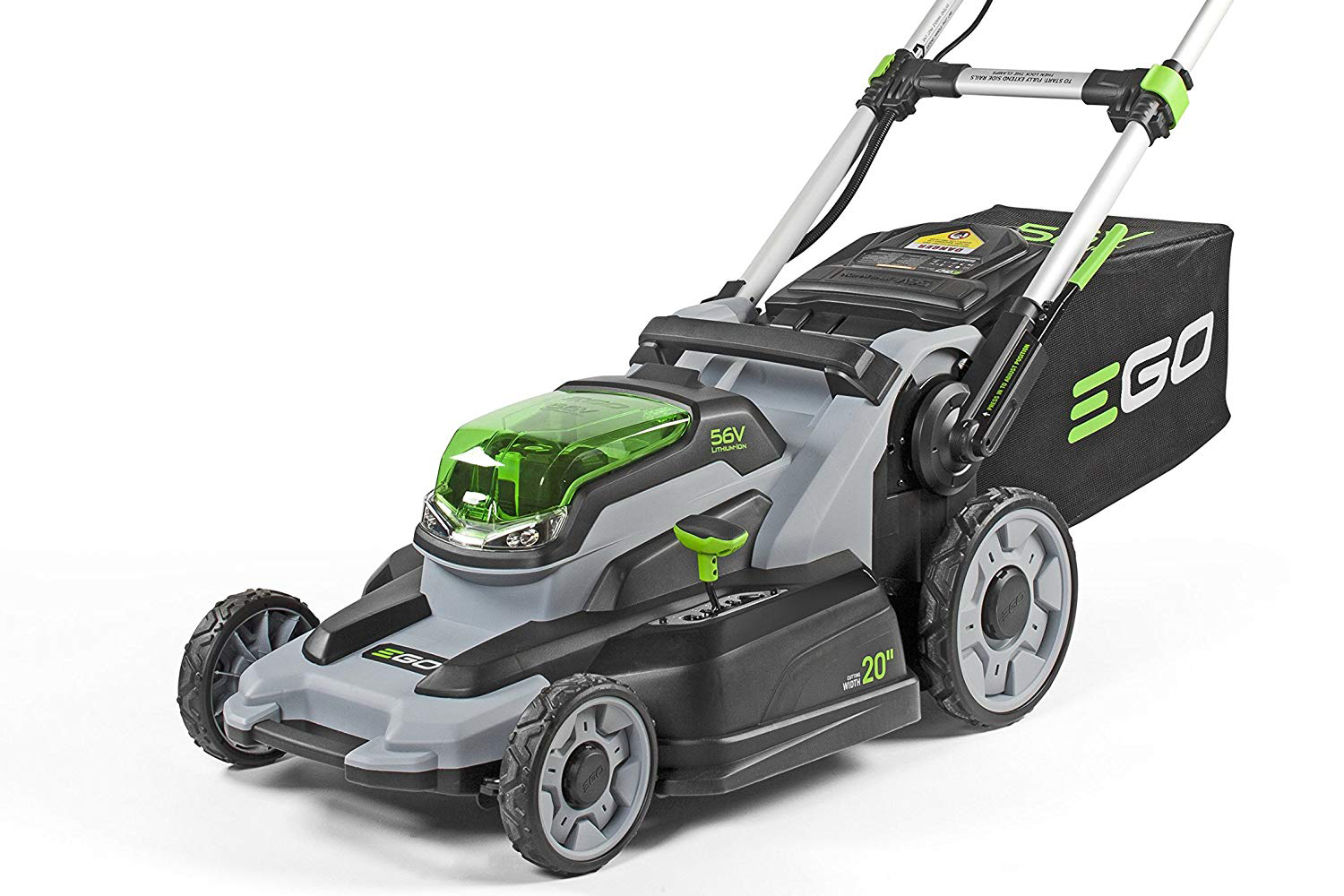 This cordless electric mower is our favorite out of them all. It's versatile: multiple cutting deck heights give you power over nearly any turf type or weeds. Thousands of square feet in one charge is no problem, and it even can fold up and stand vertically in your garage or shed when not in use – making it a simple store. Plus, the battery is compatible when many types of machines from this manufacturer.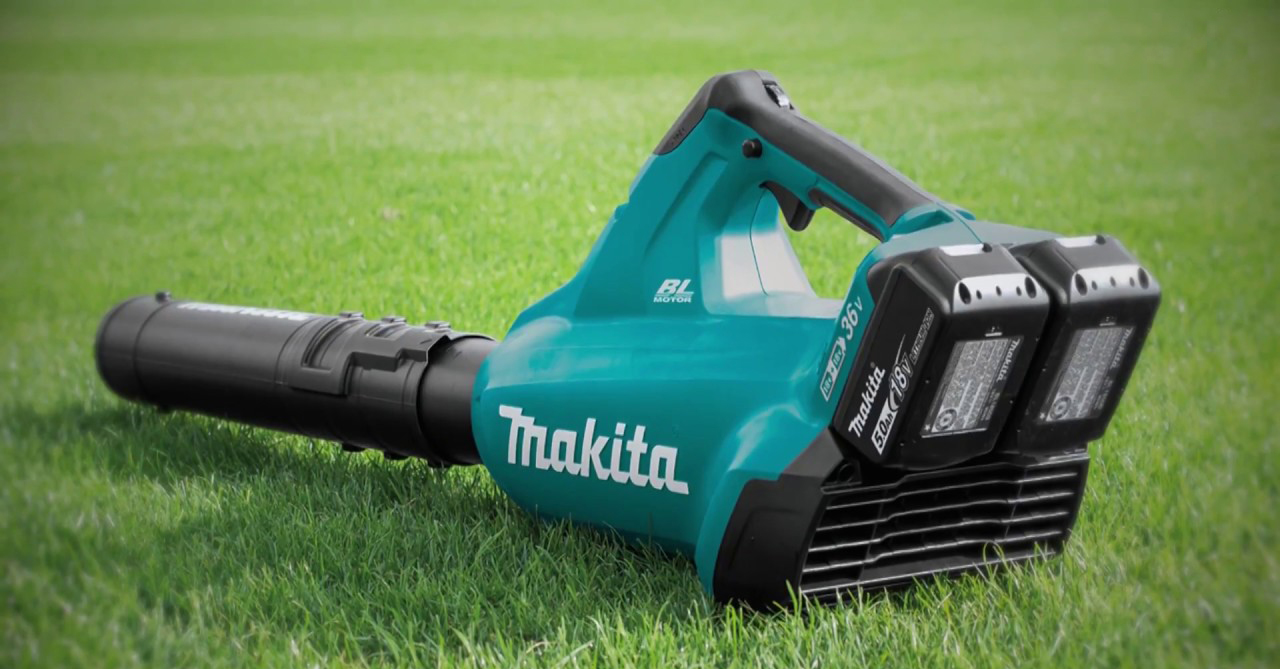 This is the perfect choice if you're a fan of Makita tools. They're (nearly) universal battery system across their inventory is such a convenience. This particular leaf blower isn't anything fancy or excessive. Just a solid leaf blower that will get the job done, and quietly, too. But if you are looking to purchase a bunch of yard tools, or you already have a Makita machine, then this is a great choice.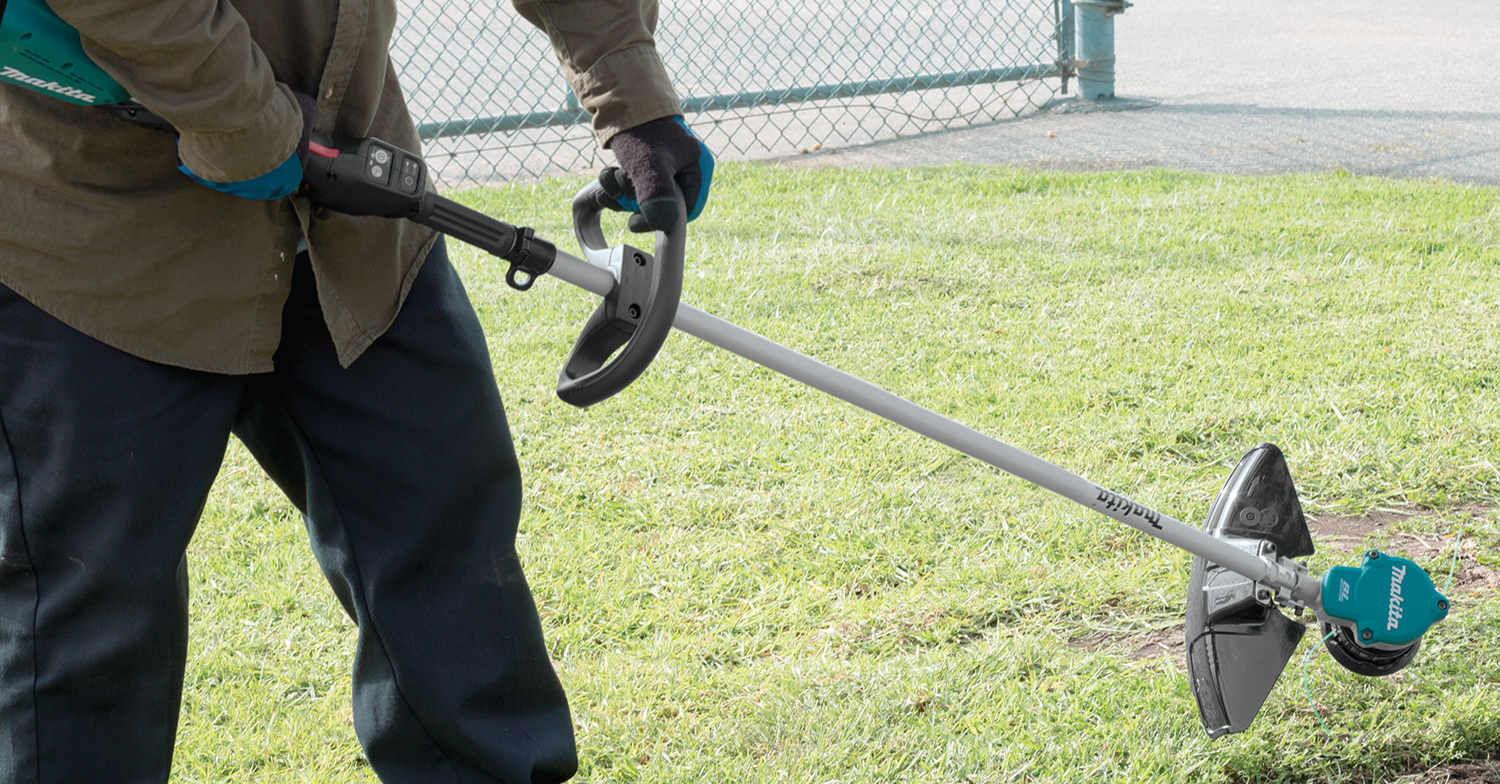 Makita XRU09Z 36V Trimmer
Speaking of Makita machines, this just might be their best offering. This Makita trimmer gets rave reviews from both personal users and magazine editors alike. It's got the power to handle almost any trimming job, plenty of battery life, it's quiet and reliable. No-brainer here.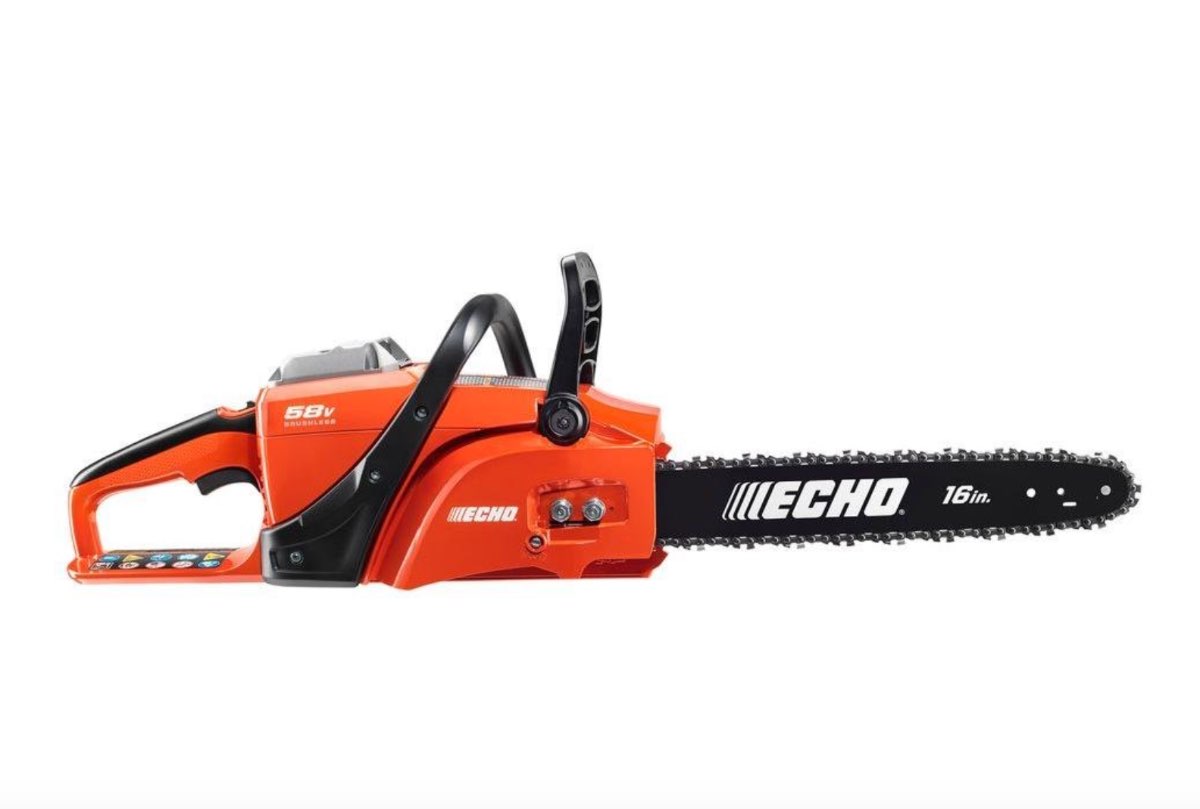 Echo Ccs-58v4ah Cordless Chainsaw
This is quite possibly the most powerful cordless electrical chainsaw ever made. It's certainly one of the best ones we're aware of. The simplicity of use is only rivaled by it's raw power (you might think it's gas powered, it's that good). The design is easy to hold, easy to maneuver and it's pretty inexpensive, to boot. Grab it from Amazon.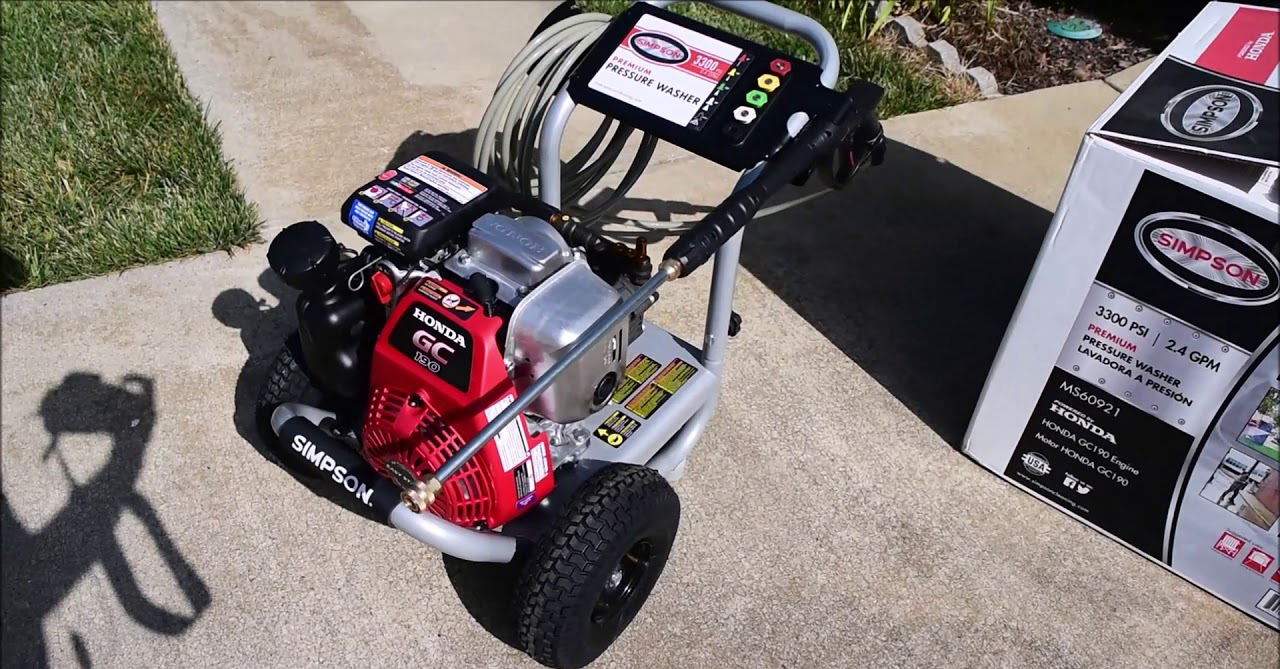 Simpson MSH3125 MegaShot Pressure Washer
Two things you need to know here: power and tires. When you're pressure washing, you need to know the cleaning power is there. Which is true for this Simpson product with the Honda residential engine. But also, having a big set of tires to rely on when moving about your deck, yard, driveway or anywhere else is an often-overlooked, but necessary component. Buyer beware: this machine is loud and bulky. But it's a pressure washer…so you knew that already.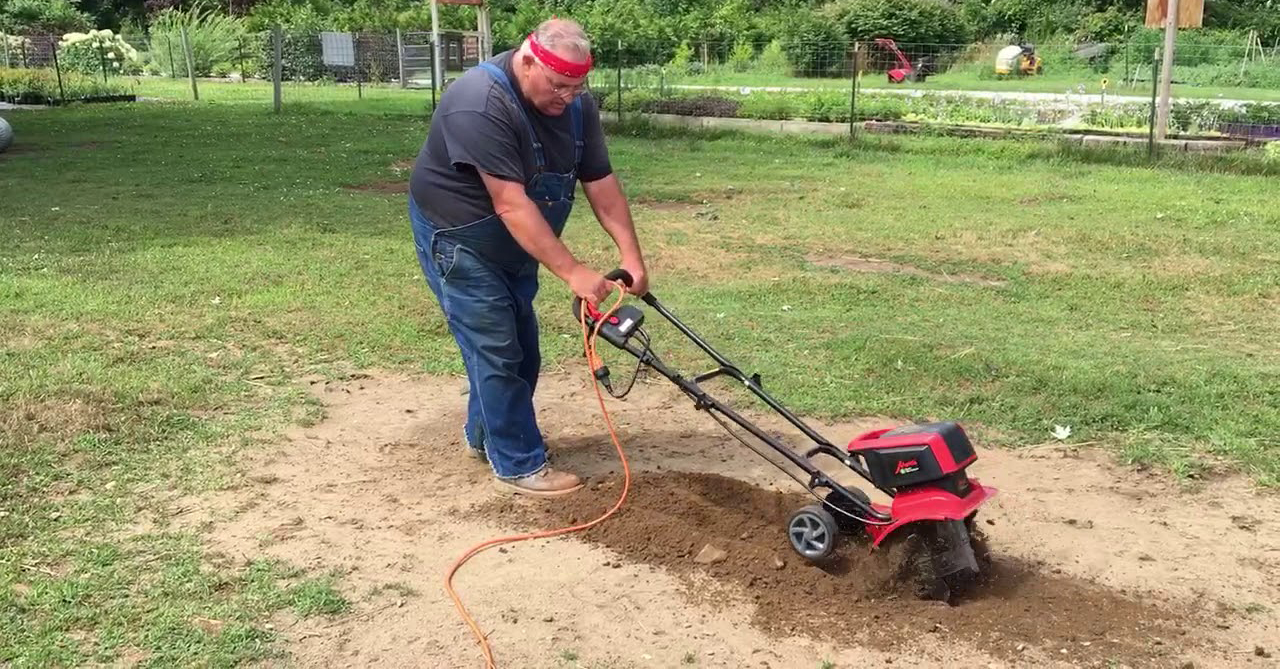 GardenTrax 4 Cycle Mini Cultivator
Smooth, rugged and efficient. If you're looking to till yourself a home garden, but not a whole farm – this is your tool. It's easy to control, has tines made of forged steel and its wheels and tines can be adjusted without tools.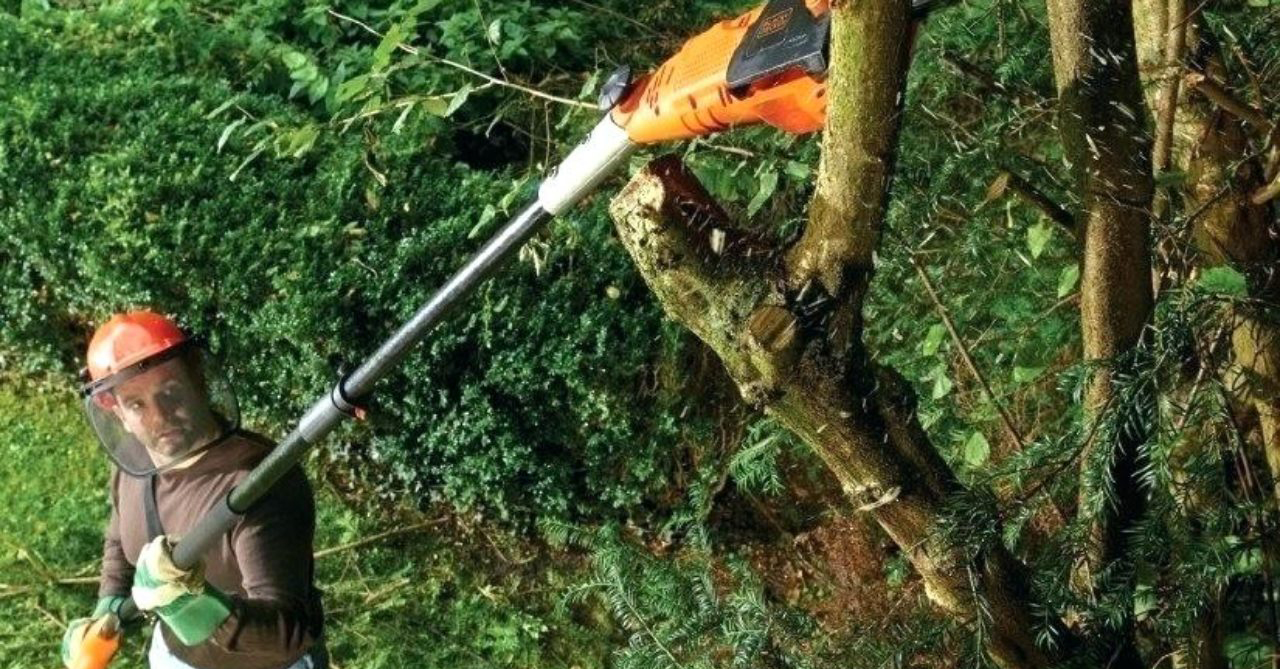 Silky Telescopic Manual Pole Saw
Tricky branches threatening to impact your house? Leaning too far over your car? This telescoping pole saw is the perfect tool; it extends from 8 to 21 feet, and the blade is made of of high-carbon steel metal with 5.5. teeth per inch. It's a beast when cutting, but not holding; the operating weight is only 7 pounds – which is great for anyone who isn't Paul Bunyon.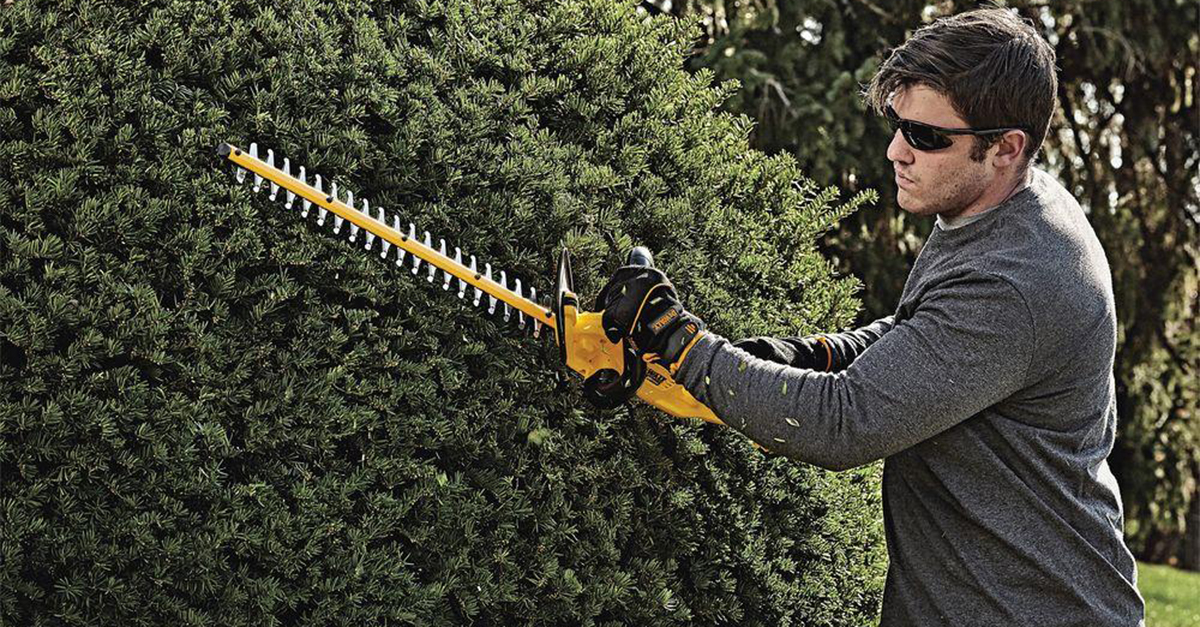 DEWALT DCHT820P1 Hedge Trimmer
According to the legendary Bob Vila, this Dewalt hedge trimmer is the best of the best. It's by far the best electrical trimmer, but Vila also claims it's a top pick over any gas powered trimmer as well. Powerful, lightweight, ergonomic – if you've got any style of hedge, bush, tree, or kid with too long of hair – this is the one for you.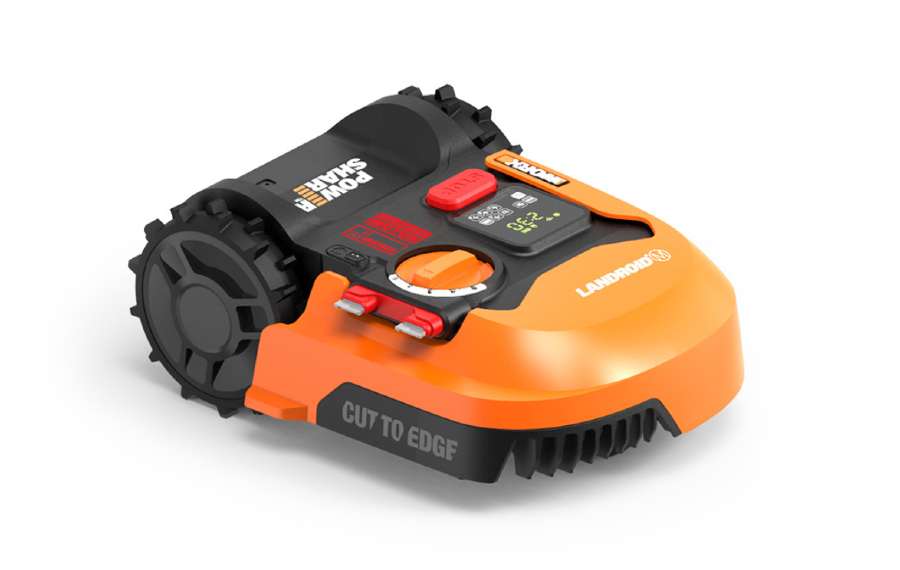 WORX WR140 Landroid M 20V Robotic Lawn Mower
First of all, the Landroid is a great name. This is a really innovative, cool tool; depending on what kind of yard you've got. This is meant to cut a 1/4 of an acre at a time, naturally fertilizing your yard. So if you've got a football field behind your house, not ideal. But for you city dwellers with a decent sized yard and no desire to cut your own grass – this is a great mower. It learns your yard and suggests a mowing schedule for you. Give it a look!

TAZZ 22752 K33 CHIPPER SHREDDER
This bad boy has a lot to offer; either a 196cc or 301cc motor, 20 percent more vacuum than similar chippers, never-flat wheels and a five year warranty. The fellas over at TAZZ ar so sure of their product that it's money back guaranteed for 5 years! Take a look at see for yourself.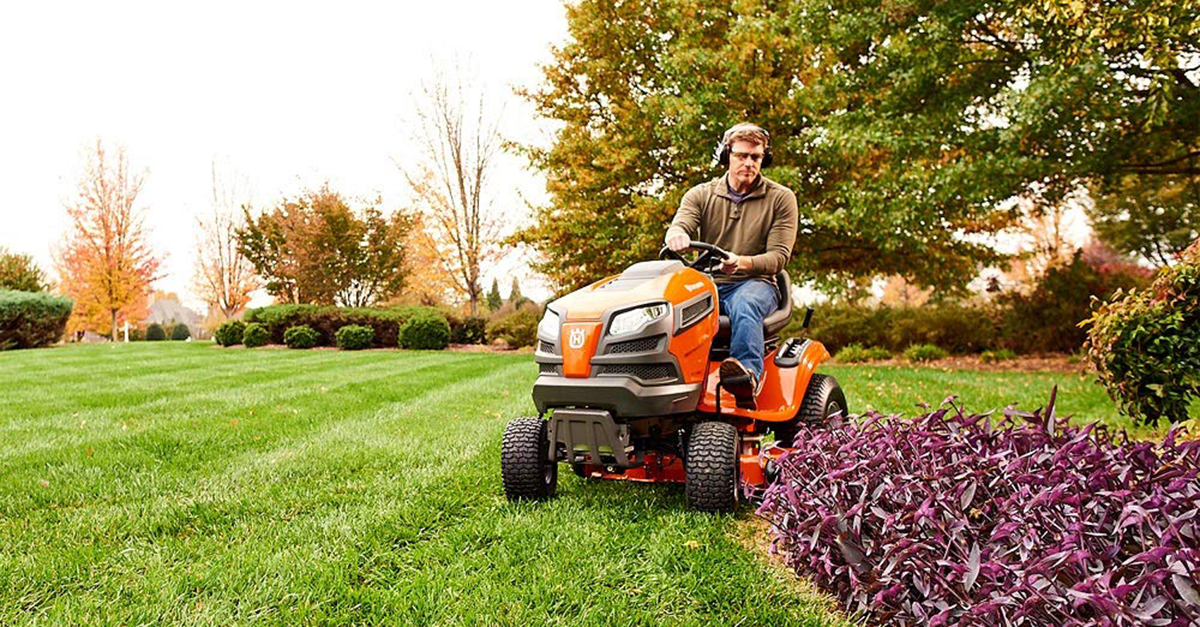 Husqvarna YTH18542 42 in 18.5 HP Briggs & Stratton Hydrostatic Riding Mower
If you could sit on a throne and mow your lawn, this is what you would have. The Husqvarna YTH18542 riding mower offers a "oot pedal-operated hydrostatic transmission allows you to change speed and direction, which lets you keep both hands on the steering wheel for optimum driving control" as well as a 16-inch turning radius for the corners and rounds of your yard. This thing is a dream. Check it out on Amazon.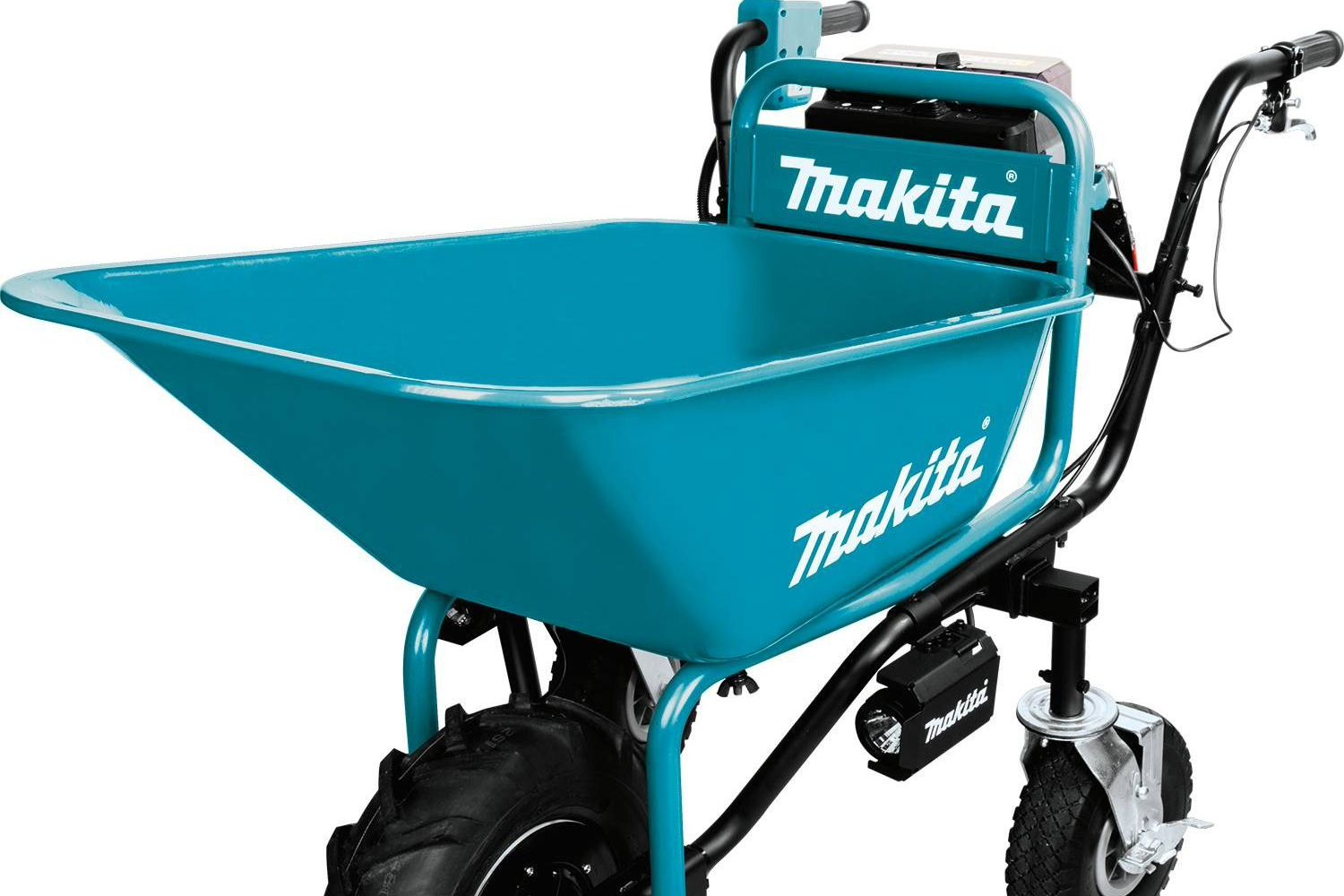 Makita XUC01PTX1 18V X2 LXT Lithium-Ion Brushless Cordless Power-Assisted Wheelbarrow Kit
This Makita power-assisted wheelbarrow has thought of everything. It holds two batteries and seamlessly transitions from one to the other after the first 45-minute battery power is up, it's reversible and moves at 2.5 mph when going forward (on a 12-degree incline, no less), and maybe the coolest part – also comes with an interchangeable flat dolly if you have flat loads to carry. This thing is going to save your back!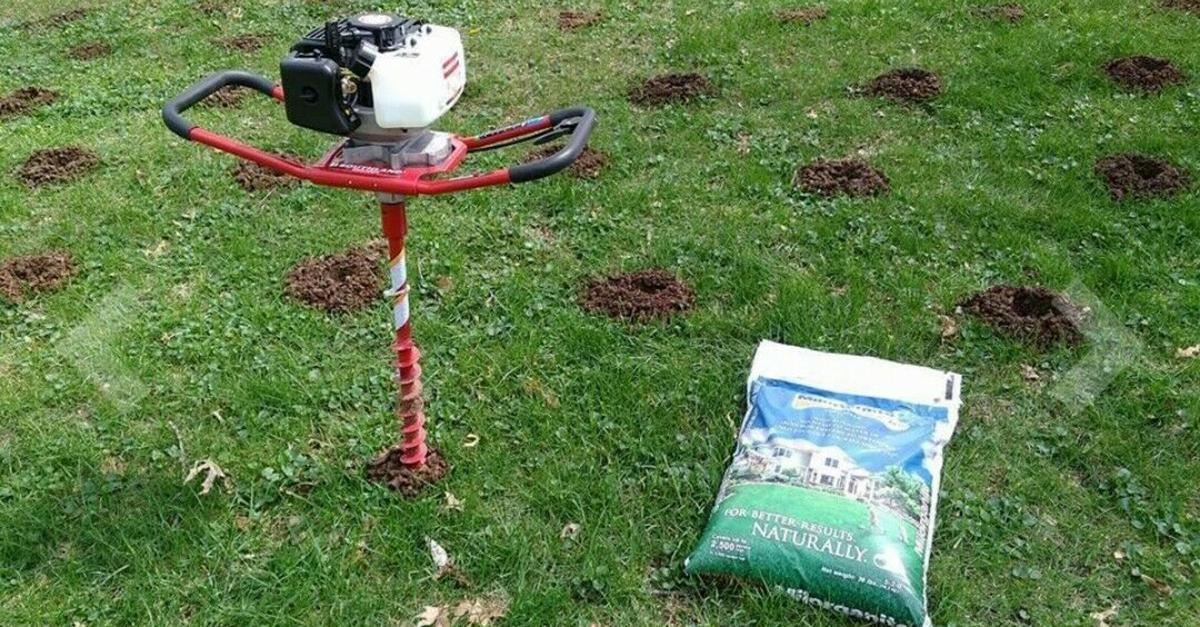 Southland SEA438 One-Man Auger
Perfect for fenceposts, aeration projects and any thing else you need to dig for! The butterfly handles make balancing and pinpointing this auger a breeze, and the .32 gallon crankshaft engine give you the power you want out of an auger. This thing is customizable, so see if it's the right fit for you – right here on Amazon.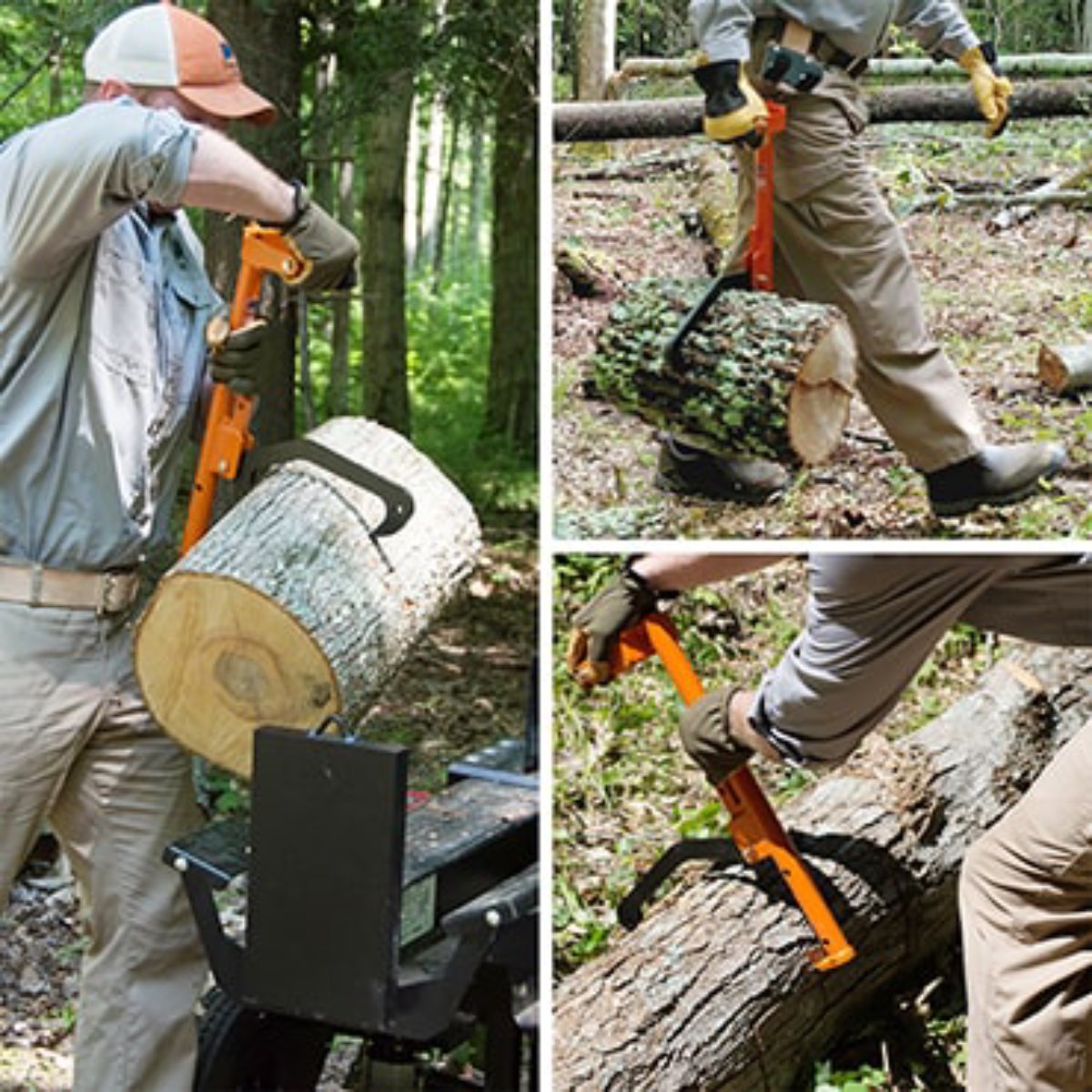 The coolest 3-in-1 forestry tool we've seen in a long time, this package from LogOX is…well, cool! For the best understanding of this really versatile set of machines, check it out for yourself.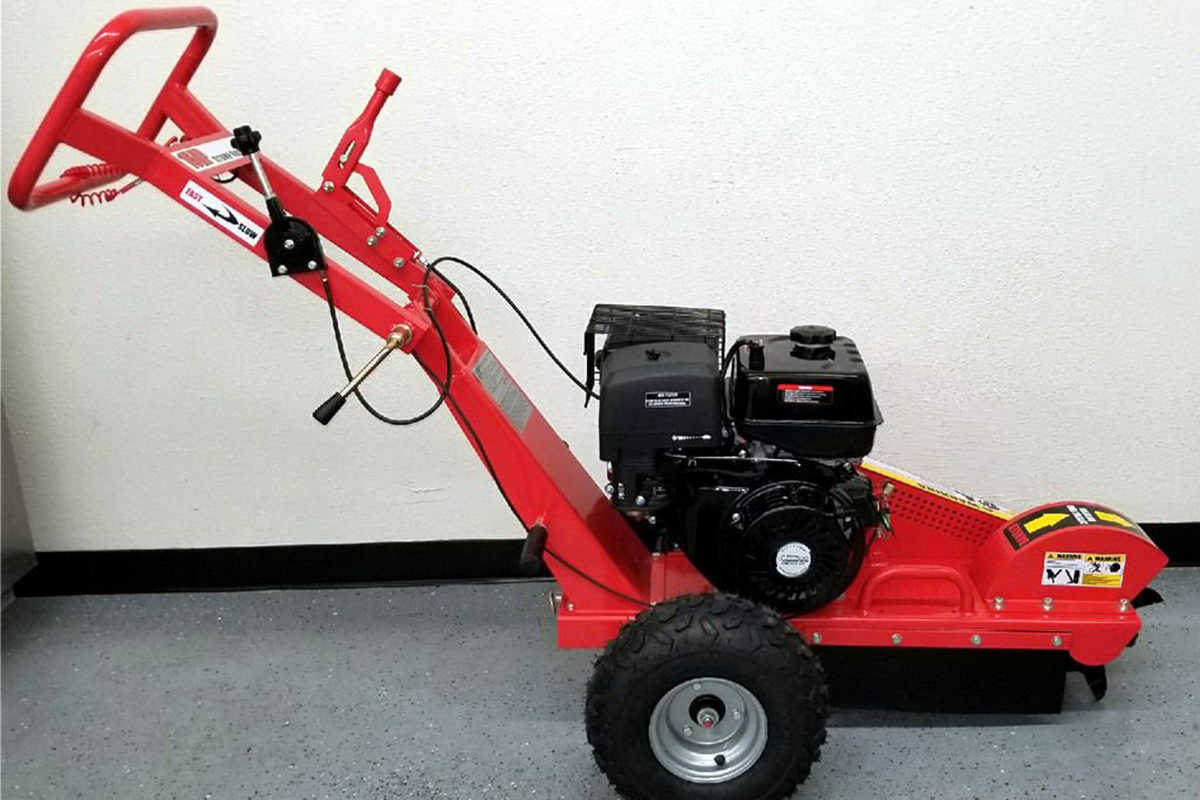 15HP Gas Powered Walk Behind Stump Grinder
The perfect personal stump grinder; this walk-behind offers a 15HP 420cc gas-powered engine, drum braking system, 12″ cutting wheel with 9 teeth, and upgraded twin-V belts that allow this bad boy to grind up stumps that are 20″ out of the ground and 9″ underground. If you're in the market for a stump grinder – there aren't many that can compete with this one.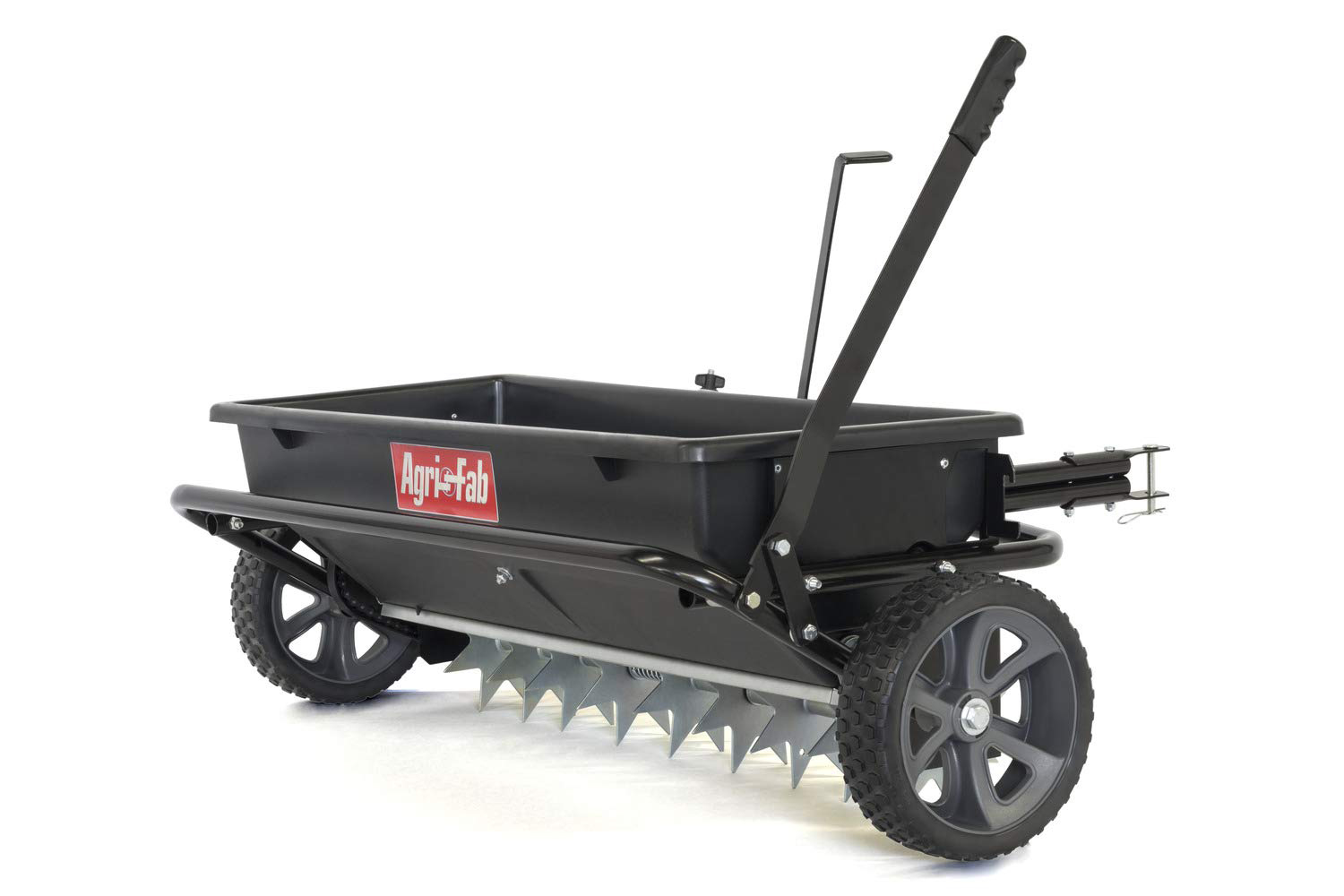 Agri-Fab 45-0543 100 lb. Tow Spiker-Seeder-Spreader, Black
It aerates and seeds in one pass. It's got a 32-inch wide, rustproof hopper, and it's guaranteed for 3 years. What else do you want? Get yours today.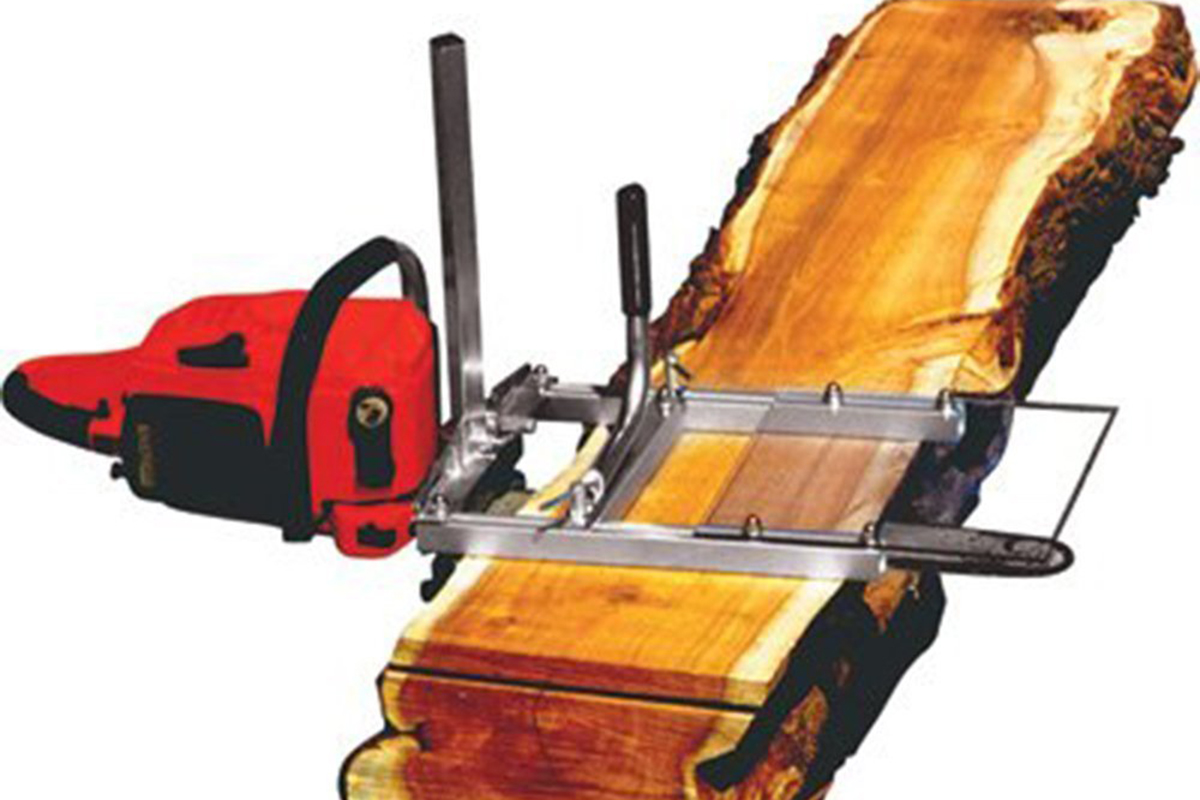 ALASKAN Granberg Chain Saw Mill
This product is a little more specialized than others, but goodness it's one of our absolute favorites. This chain saw mill can access nearly all sorts of timber, and cuts anywhere from 1/2in. To 13in. thick and 17in. wide. It's made of 100% steel, and it attaches to the saw without a drilling bar. It's ideal, easy to use, and produces great cuts. Check it out, right here.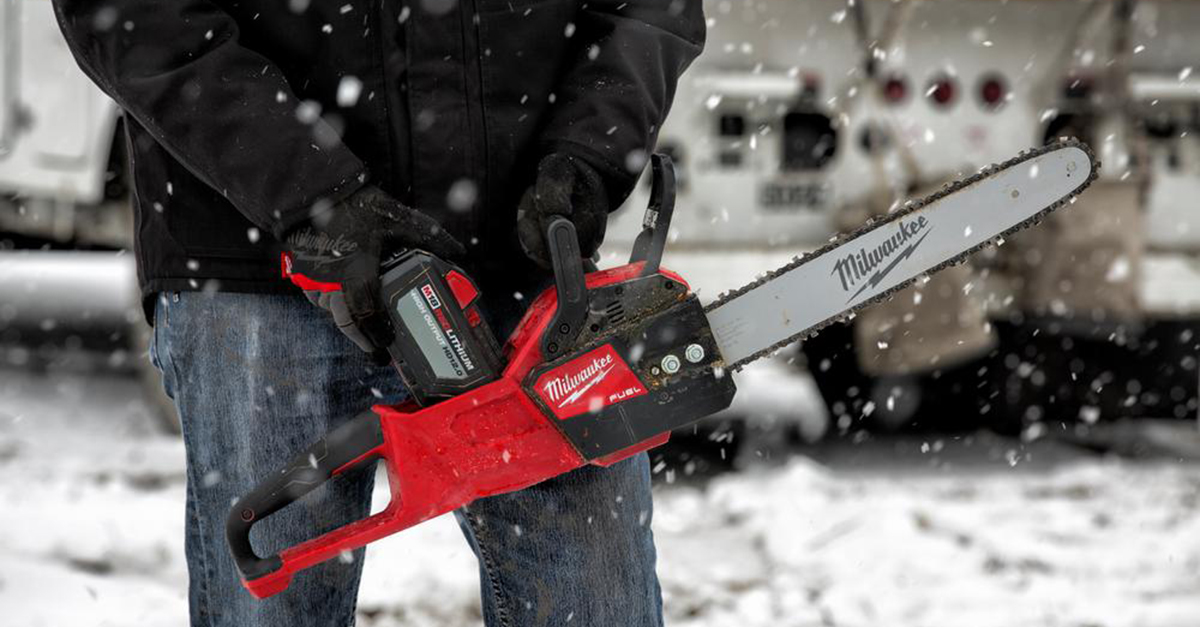 Milwaukee – M18 FUEL 16 Chainsaw Kit – MIL 2727-21HD
If you've already got some Milwaukee tools, then this M18 battery-powered chainsaw is a no-brainer. It's instant wind-up time, heavy (but not too heavy) weight and metal bucking spikes allow it to ease through wood with no problem.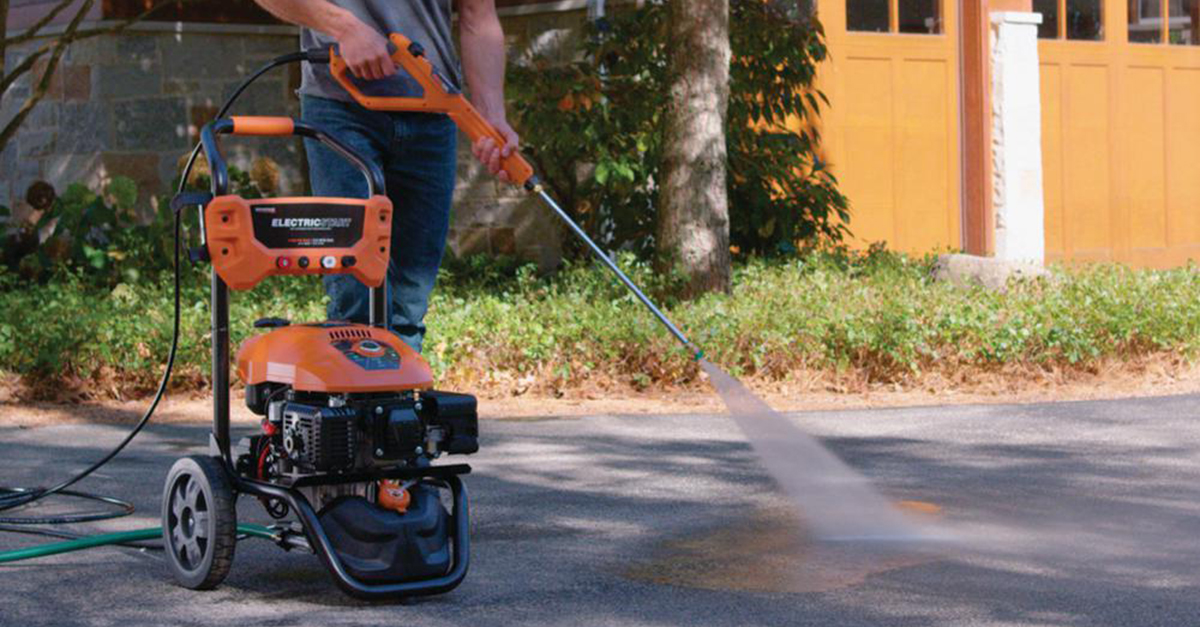 Generac 7132
It's probably one of the most powerful cleaners on the market. So if you've got a heavy-duty job to tackle, you'll need to go with the Generac 7132.
Brinly SA-40BH Tow-Behind Spike Aerator
This is going to make aeration a breeze. Reliable, efficient and easy to use – this go-to aerator is the simple and effective. Get yours, right here from Amazon.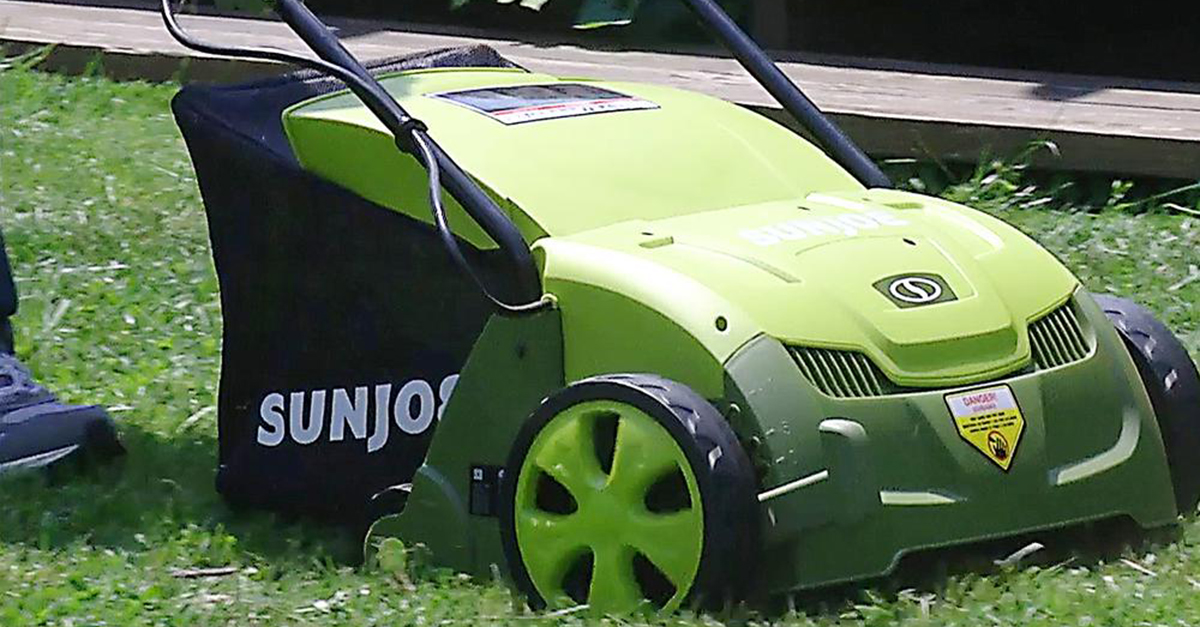 Sun Joe AJ801E Electric Scarifier and Dethatcher
With an excess of power and a 13″ wide path, this Sun Joe electric scarifier/dethatcher gets the job done quickly, and correctly. Check out all the functionality of it, right here.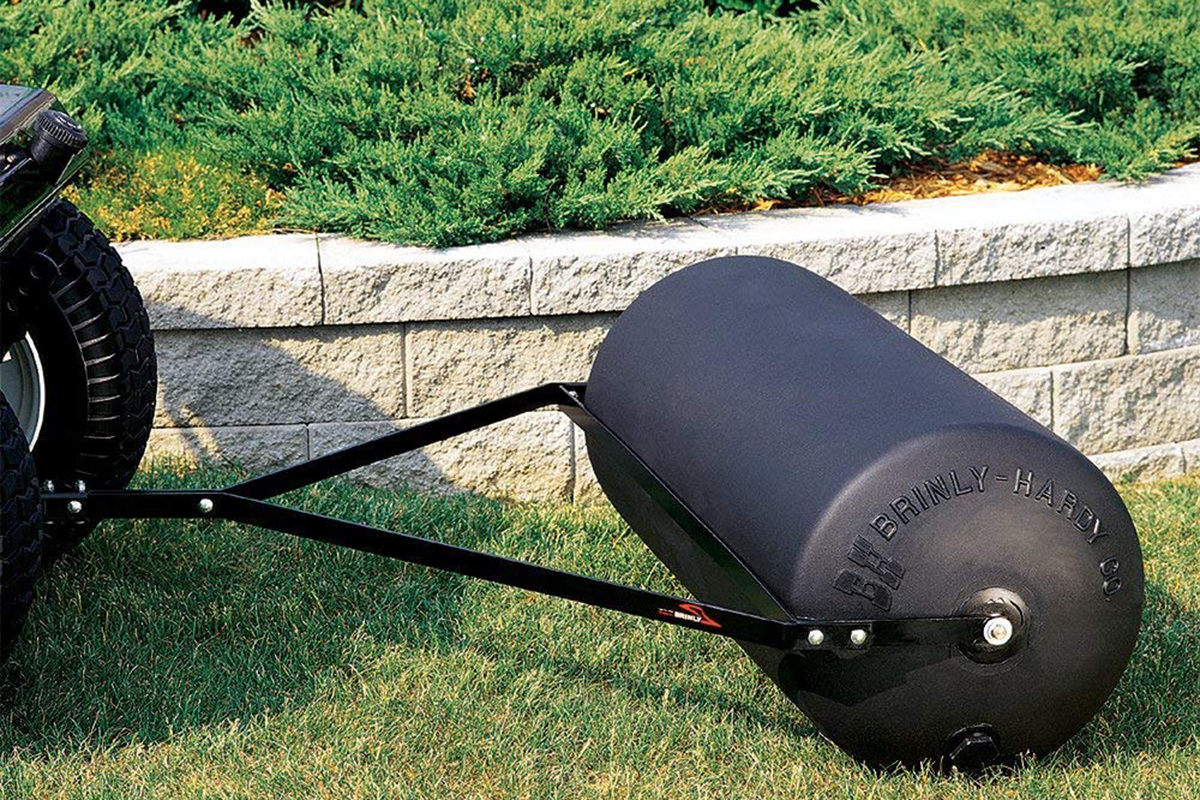 Brinly PRC-24BH 270-Pound Combination Push-Tow Poly Lawn Roller
Attach it to the back end of your mower, or push it along yourself. The push/pull versatility of this lawn roller, combined with it's large fill-hole for quicker water/sand filling, make this Brinly roller top-of the line. It's got all the features you want out of a lawn roller.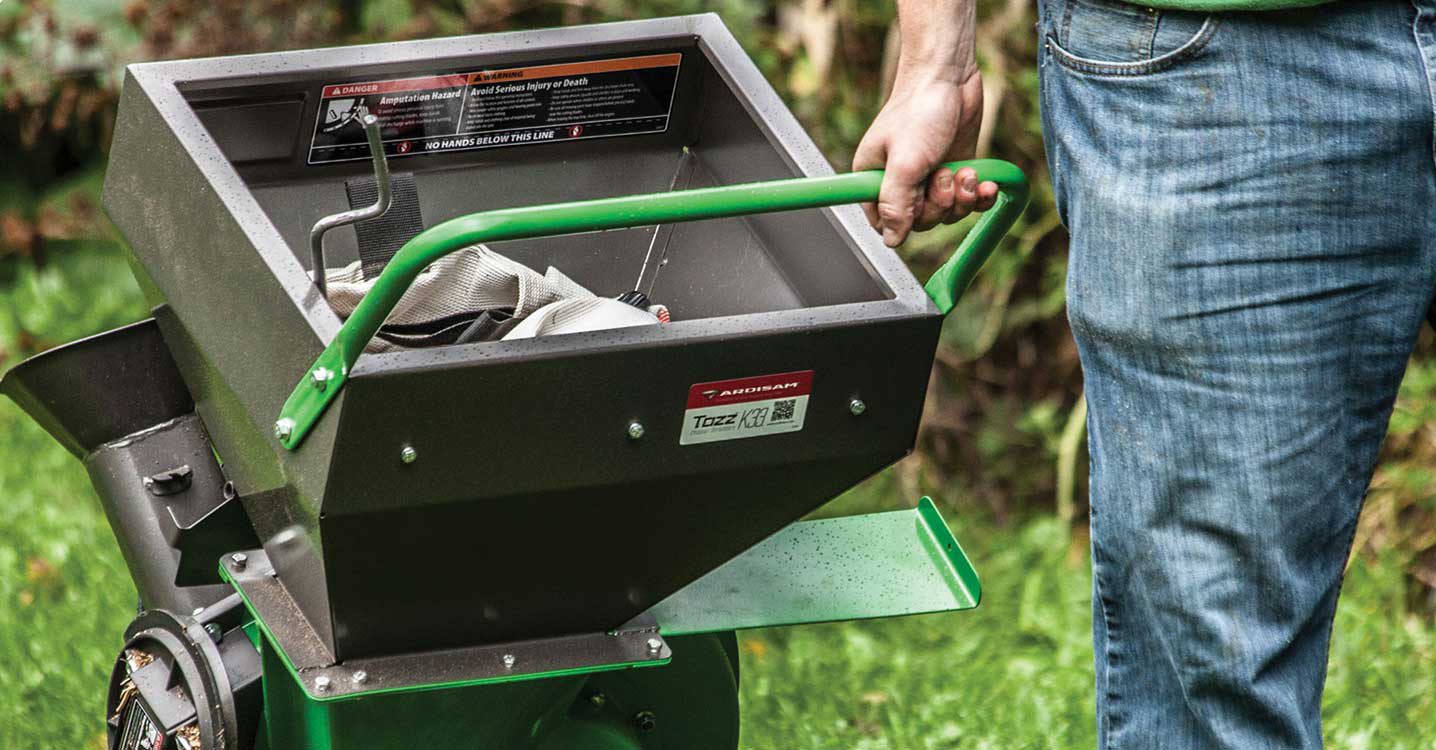 PATRIOT CSV-3100B Wood Chipper/Shredder
In a car, 10 horsepower isn't a whole lot. In a wood chipper/leaf shredder, 10 horsepower is a TON. This Patriot shredder comes with a 10hp Briggs & Stratton engine and a side discharge which allows you to work in the same location all day long without moving the chipper.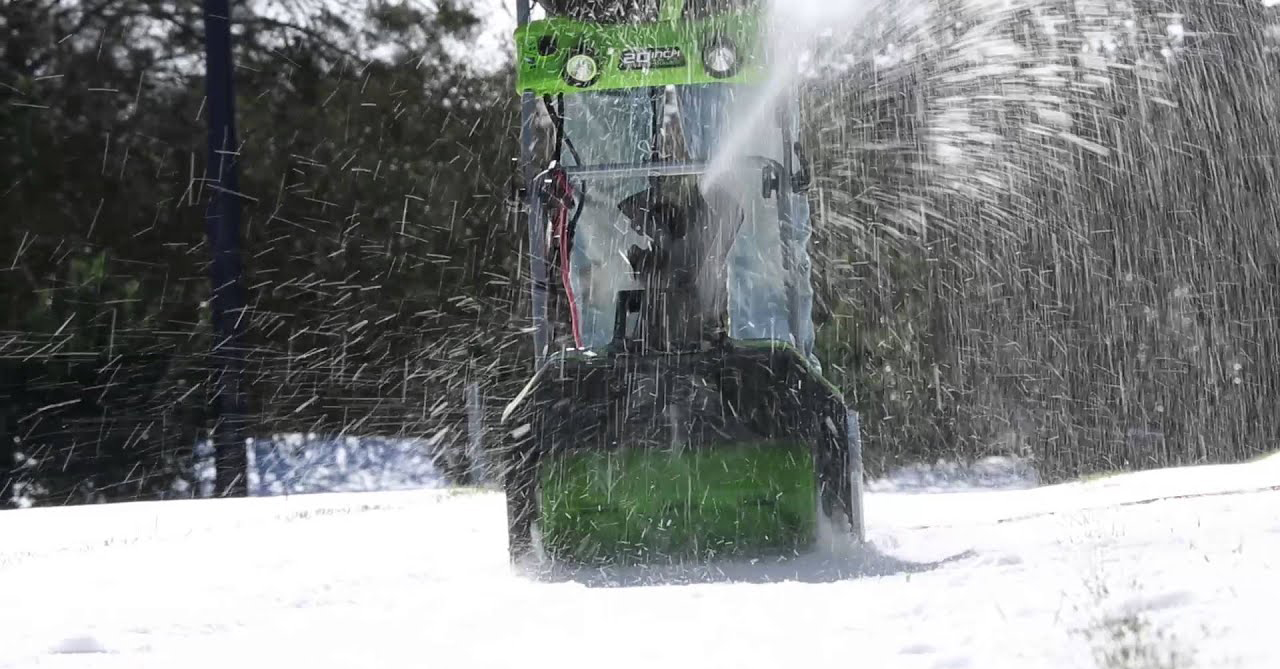 GreenWorks 2600202 Snowthrower
The last thing you need after waking up to 6 inches of snow, is to realize you're out of gas reserves and get even get your plower up and running. This electric snow thrower, with a powerful 13-amp motor, provides plenty of muscle to get the job done (unless you live in Russia).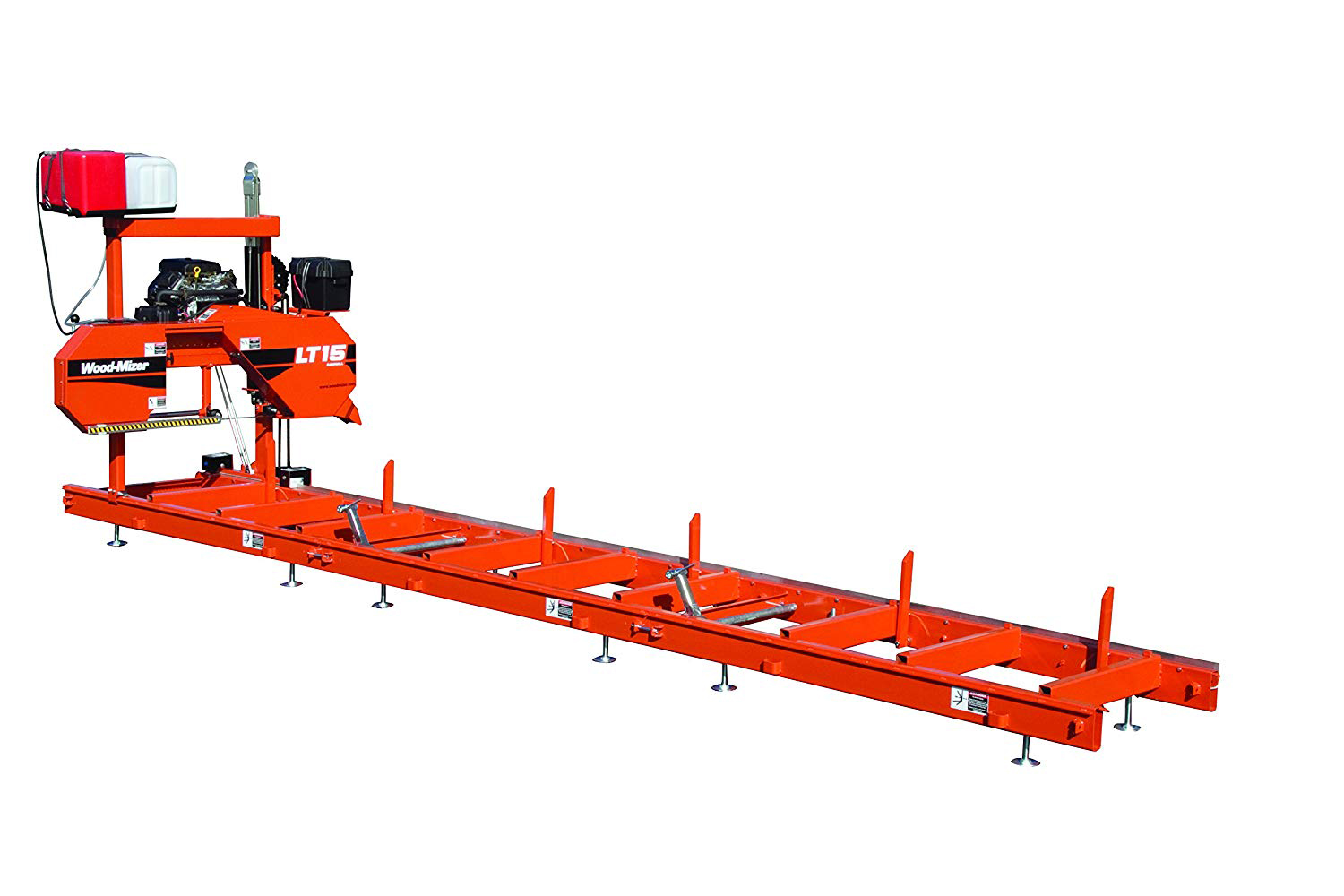 Wood-Mizer LT15 Portable Sawmill with 19 HP Gas Engine
Wood-Mizer is top of the line. If you're in the business for a portable sawmill, this is the one for you.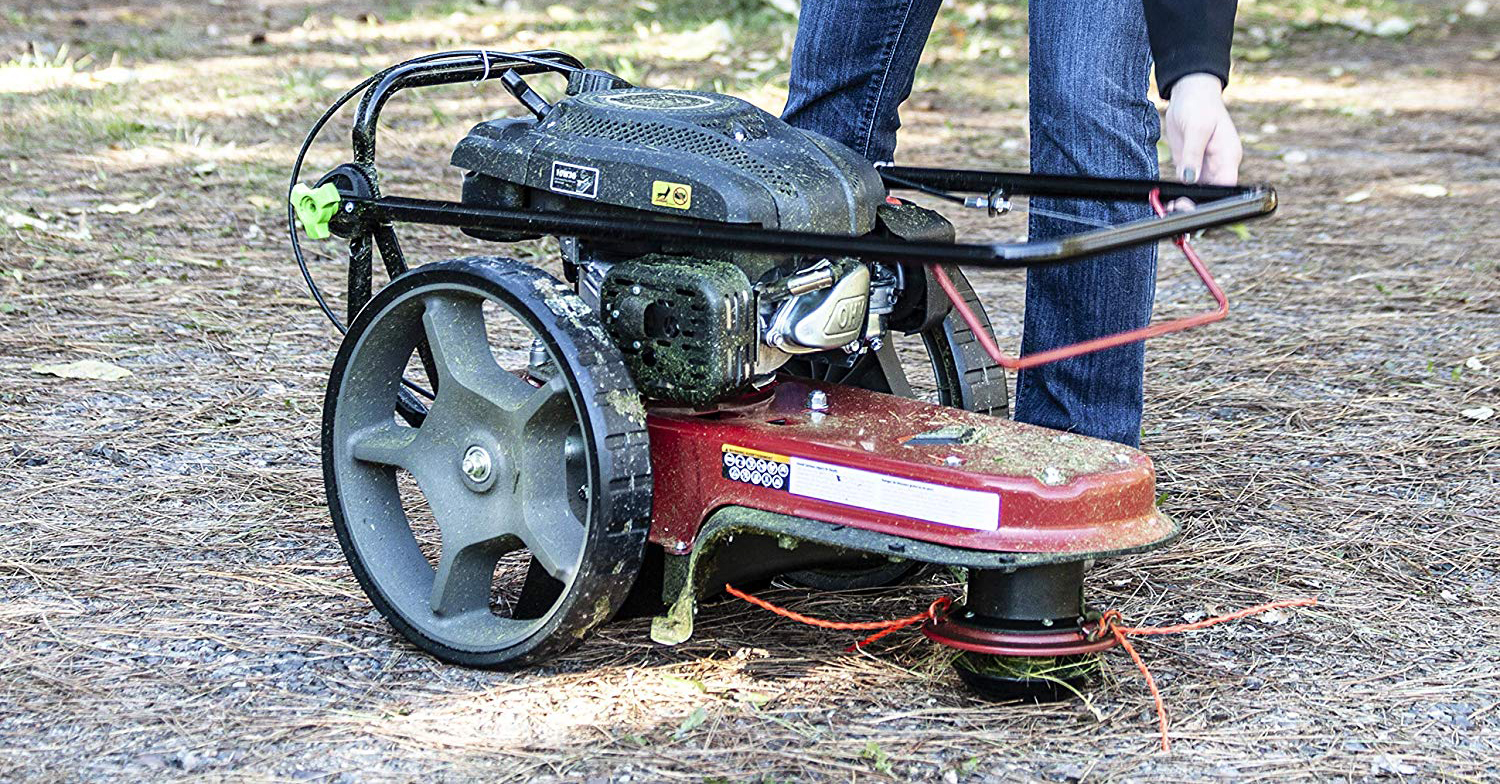 EARTHQUAKE 28463 M205 Walk-Behind String Mower with 150cc 4-Cycle Viper Engine
No brush, yard, weed is too much for this versatile and convenient Earthquake string mower. It's durable, reliable and the company includes a 5-year warranty – so you know it's built to last!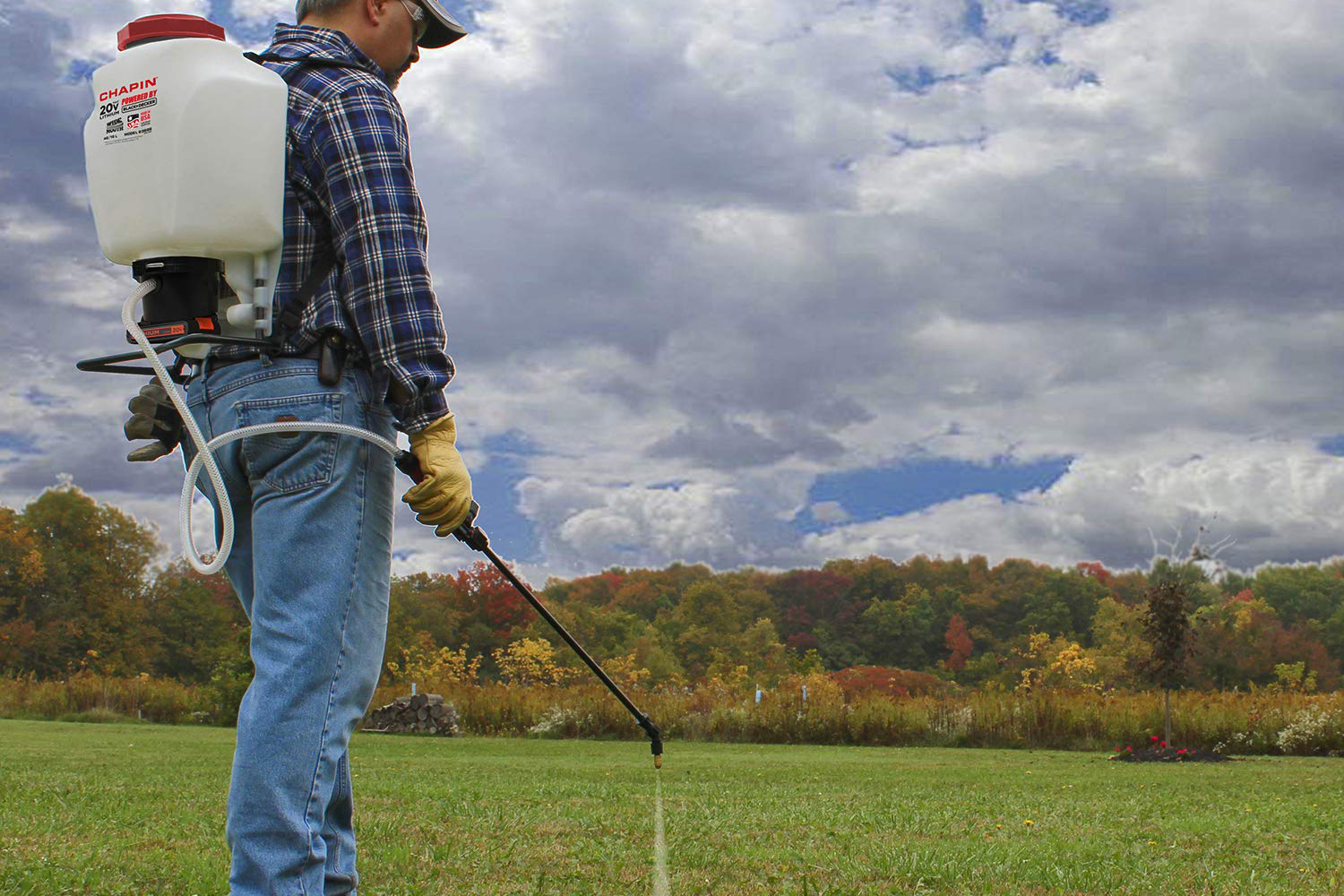 Chapin 63985 4-Gallon 20v Battery Backpack Sprayer
The Black & Decker 20-volt Lithium ion Battery is good for up to just shy of 2 hours of continuous spraying – so with sporadic spraying, that could last the whole day. It's got a 4-gallon tank and reaches 35-40 psi with a 20-foot maximum horizontal spray stream. Check it out, right here.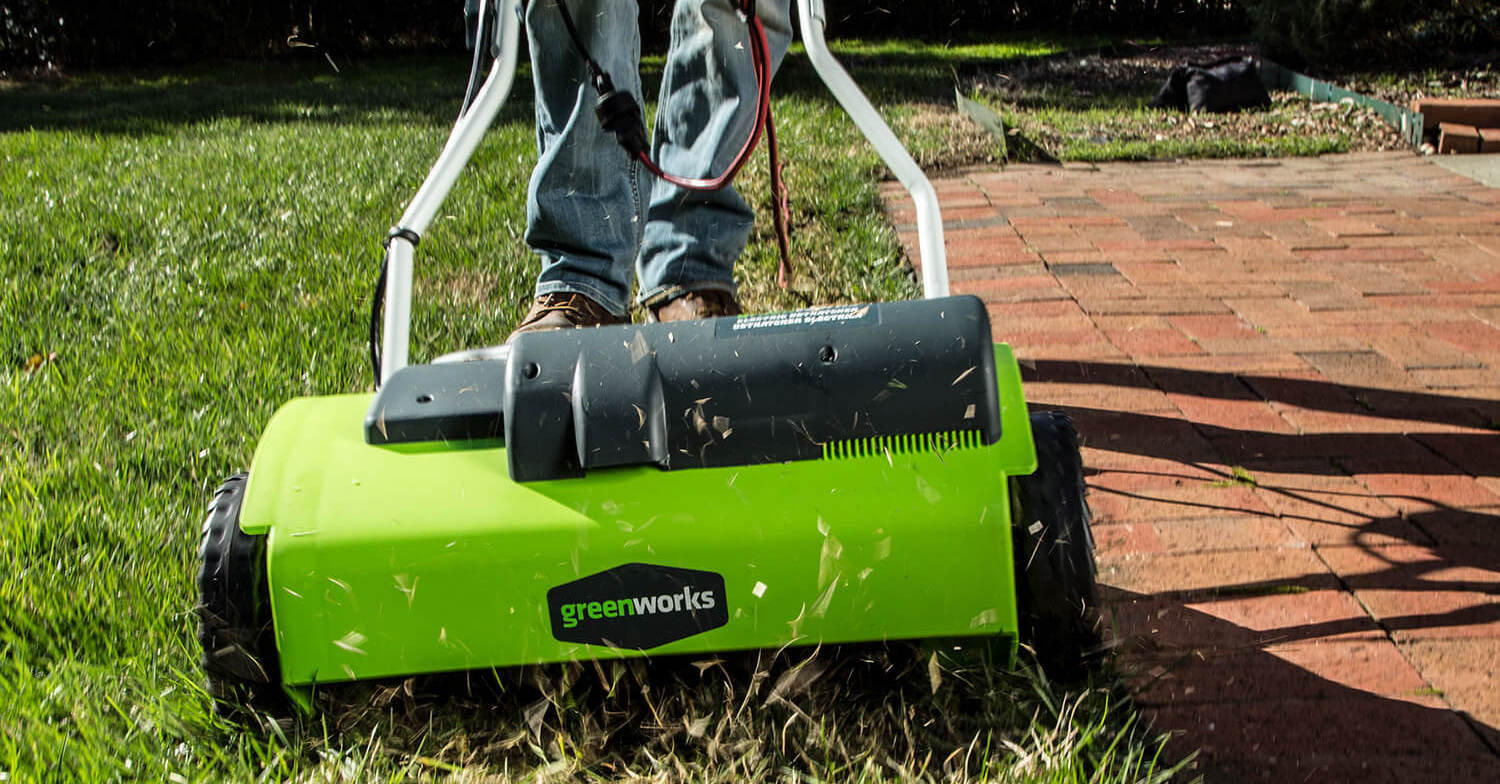 GreenWorks 27022 10 Amp 14″ Corded Dethatcher/Scarifier
This one is simple. It's easy to use, easy to maneuver, easy to break down and is a proper price. If you are looking for a dethatcher – this one is for you, from Amazon.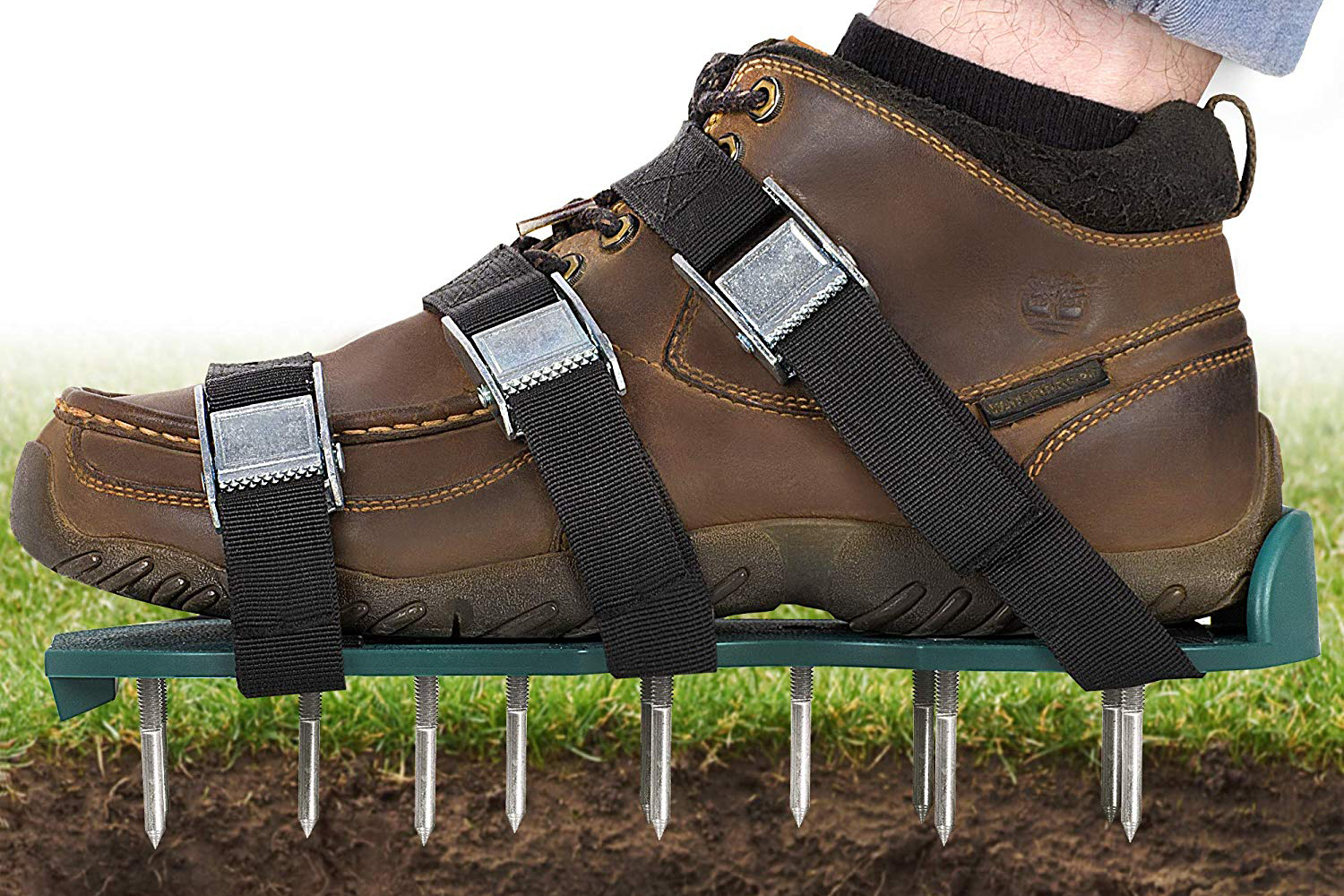 Abco Tech Lawn Aerator Shoes
It might seem silly, but it works. These strap-on aeration shoes save you huge money, and are honestly kind of fun to use. Just go for a walk in the yard!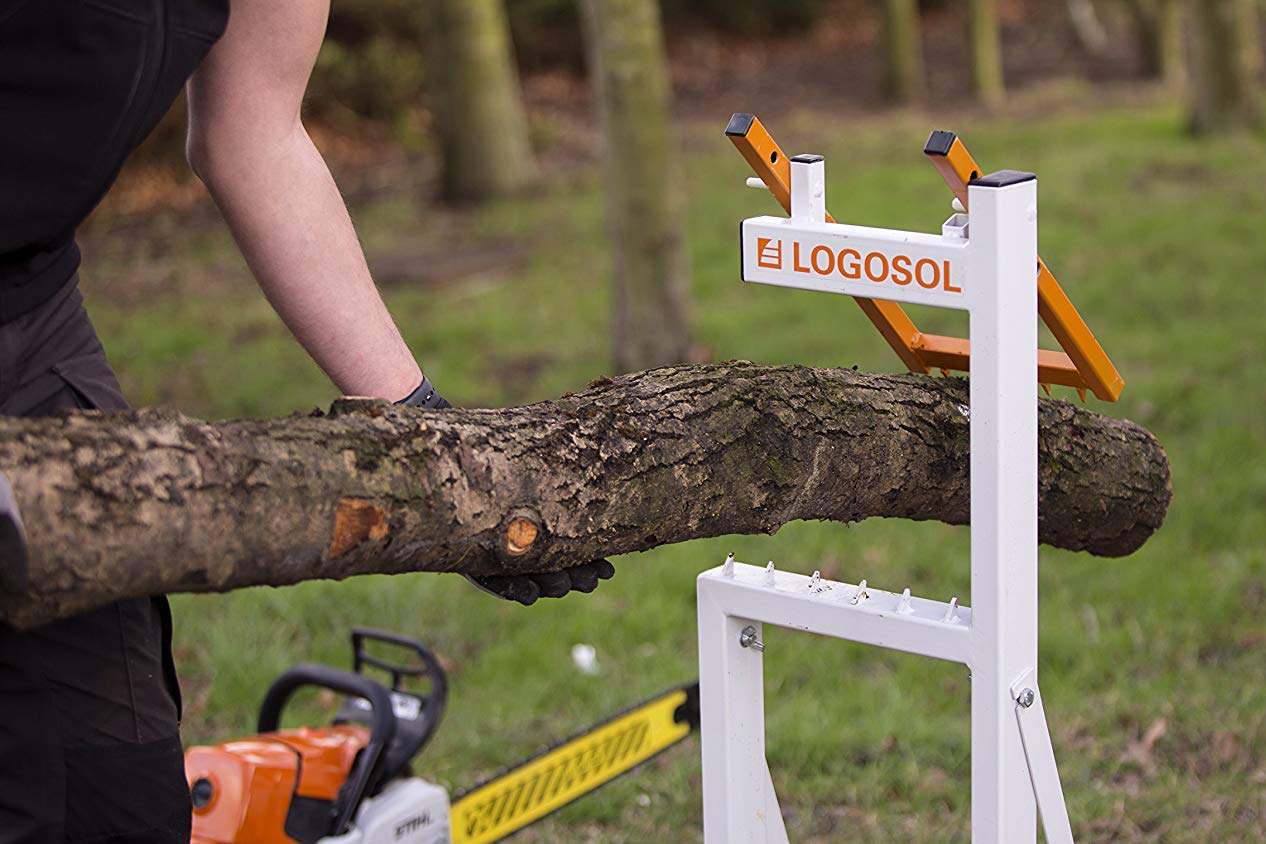 Logosol Smart-Holder Saw Horse, Folding Wood Holder
So many accidents occur when the guide bar is pinched while sawing through logs – that's why Logosol invented the smart-holder saw horse! It never pinches and remains sturdy throughout your work.