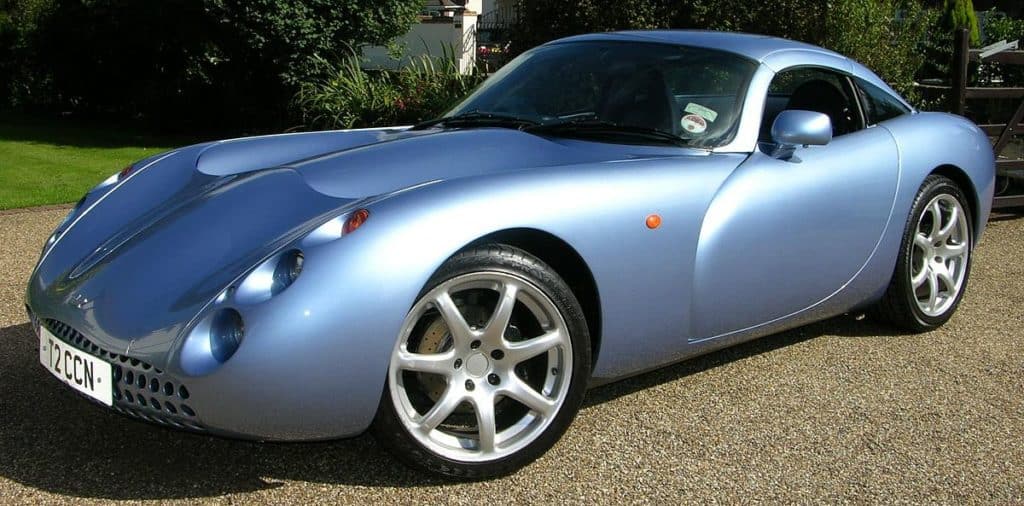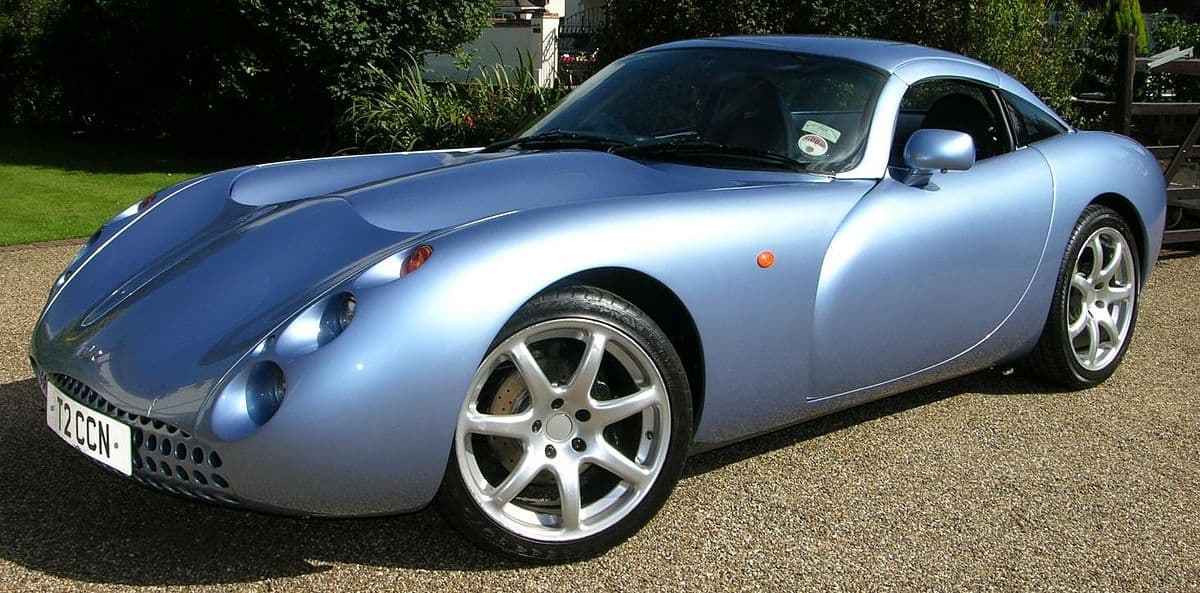 In the vast expanse of the automotive world, there are vehicles that attain an almost mythical status—not just for their performance or aesthetics, but for their exclusivity due to legal restrictions. The "50 Banned Cars in the USA" feature delves into a select group of these mechanical marvels, whose presence on American roads is just a dream for many enthusiasts.
1990 Porsche Carrera 4 Lightweight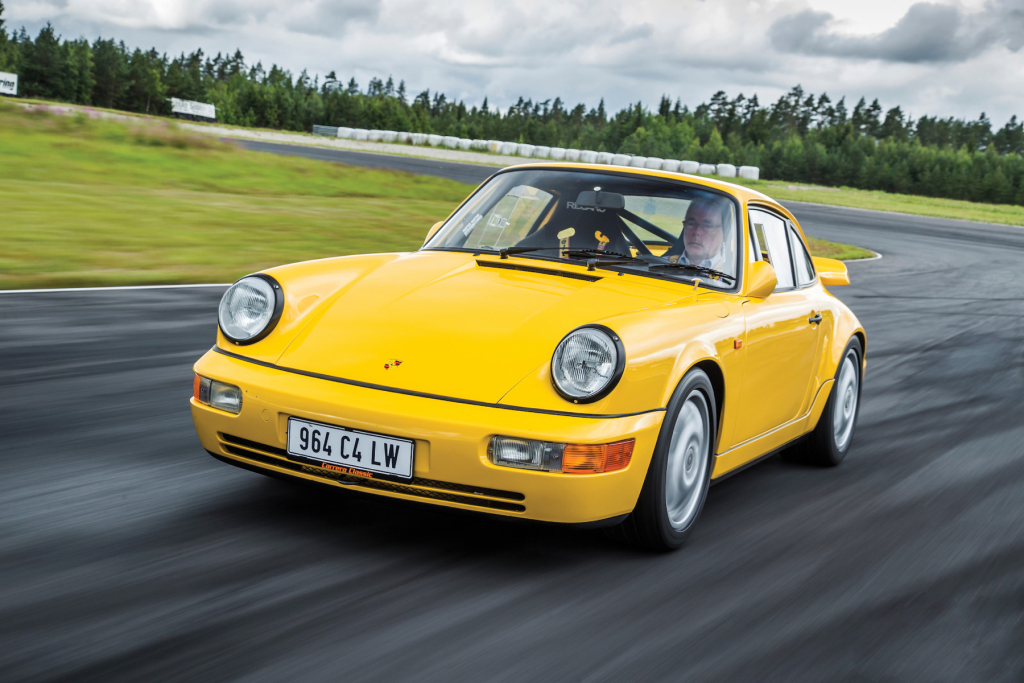 These cars, from the raw power of the 1990 Porsche Carrera 4 Lightweight to the cutting-edge design of the 1995 Audi Avant RS2, have been restricted by regulations, often for their sheer potency or non-conformity to safety and emissions standards. This collection unveils the stories behind these forbidden treasures, exploring why they've been kept at arm's length from the American driving experience. Join us on this journey through a garage of the world's most coveted and controversial cars that the USA deems too wild for its streets.
1995 Audi Avant RS2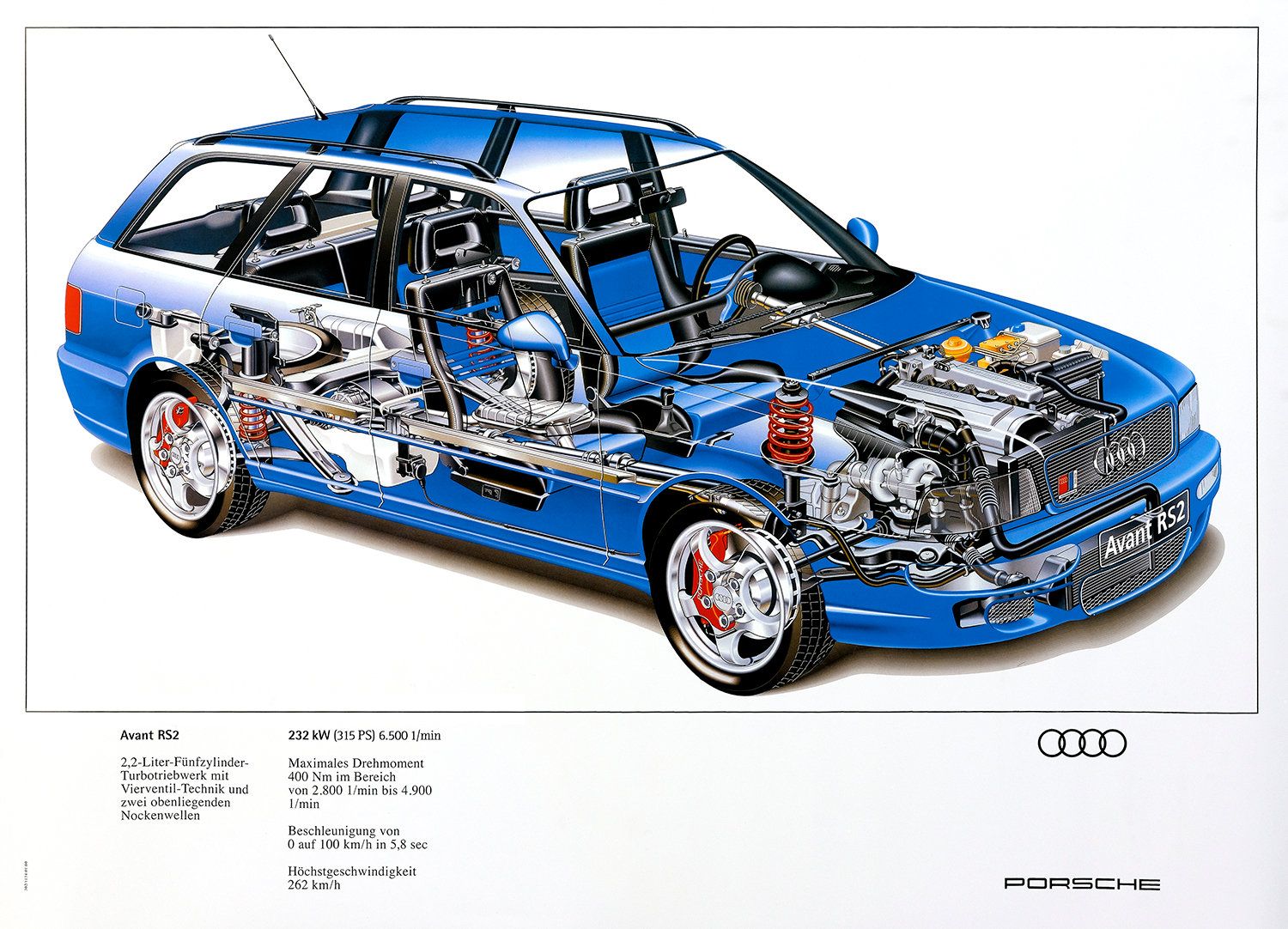 If you dreamed of owning a German built station wagon in the mid 90s, the Avant most likely wouldn't be on your list. However, the fact that the vehicle tops out at 160 mph and can go from 0 to 60 in about five seconds earns it a permanent spot on the NHTSA blacklist. You might try for a sporty (legal) Mercedes instead.
1993 Jaguar XJ22OS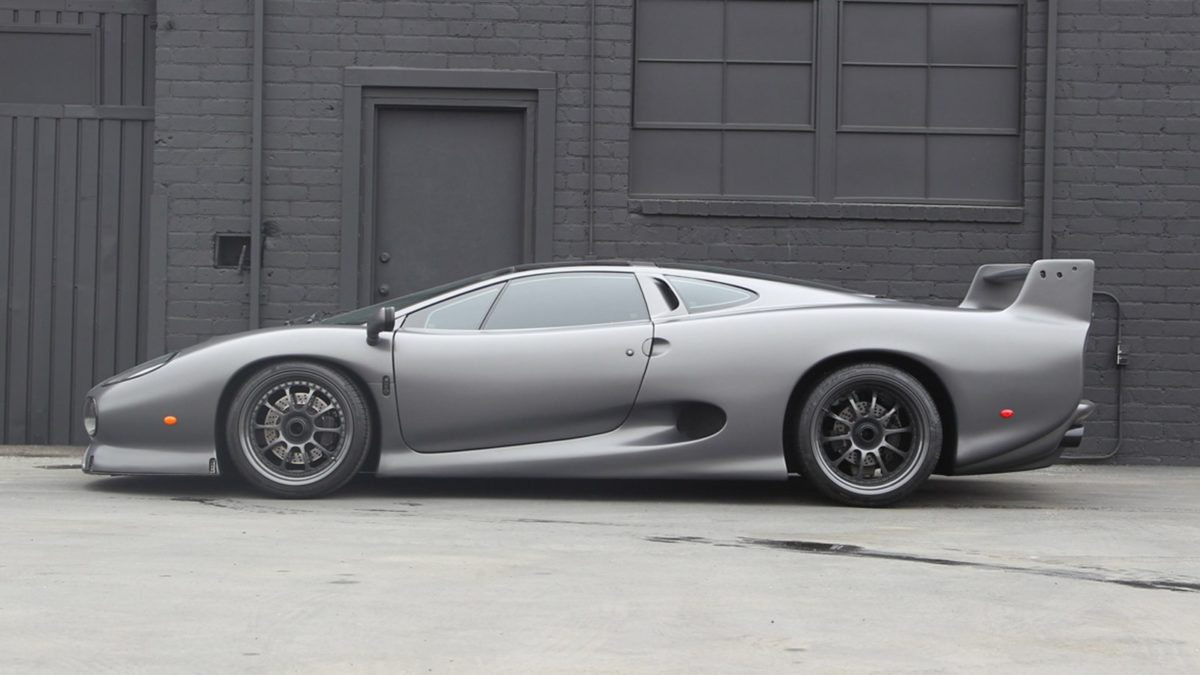 Only five of these were made. Of the five, only one has successfully made it into the US. Why? It is just too fast. At the time, it was said to be the fastest car ever made. The twin turbo V6 power plant turns out an impressive 680 horsepower. No wonder they only allowed one of these bad boys state side. This is a super car monster!
1992 Mazda Cosmo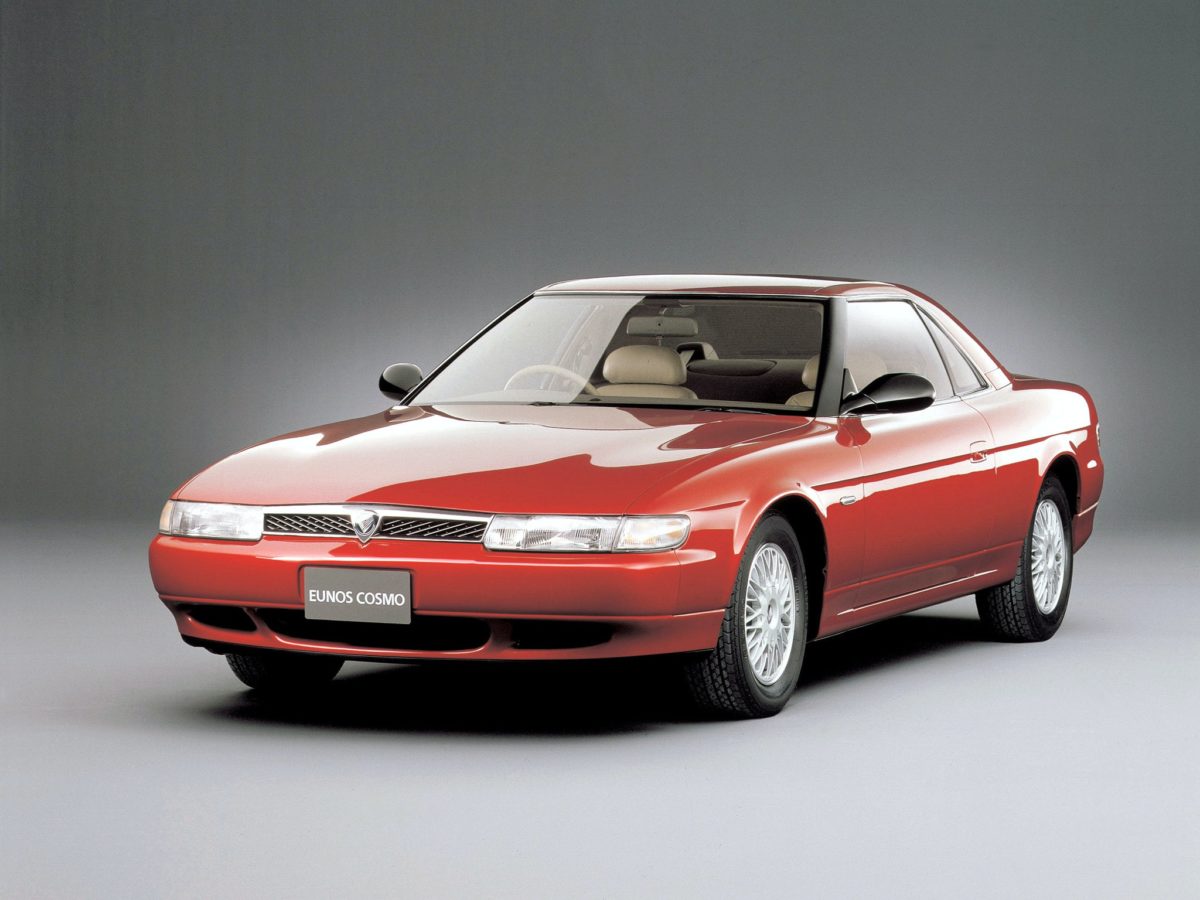 This was Mazda's answer to the early 90s model Lexus vehicles. However, the plans were ultimately scrapped and they decided not to launch an upscale premium brand in the US. As a result, the cars were only produced in Japan and remained on the banned vehicles list in the US. Oh well, we can dream.
2012 Lotus 340R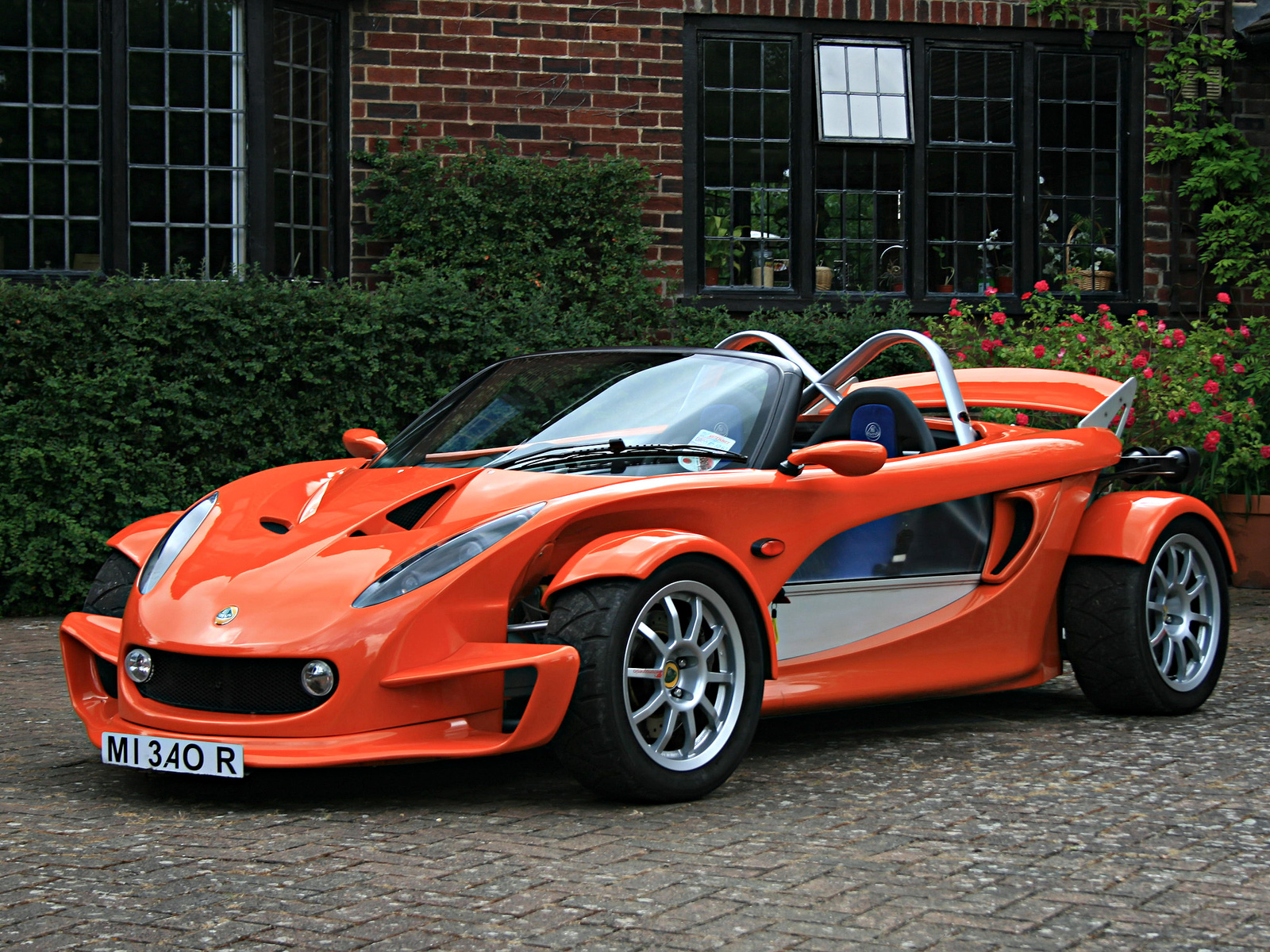 This car would be a dream to drive, but it is banned in America. The reason is pretty simple. Take a close look and you'll see it has no doors, no windows and of course, no roof. We could also add to that no room since the vehicle will only seat two, and trunk space is scarce. However, it will fly down the track and for that we remain regretful that this vehicle is permanently banned.
Aprilia Moto 6.5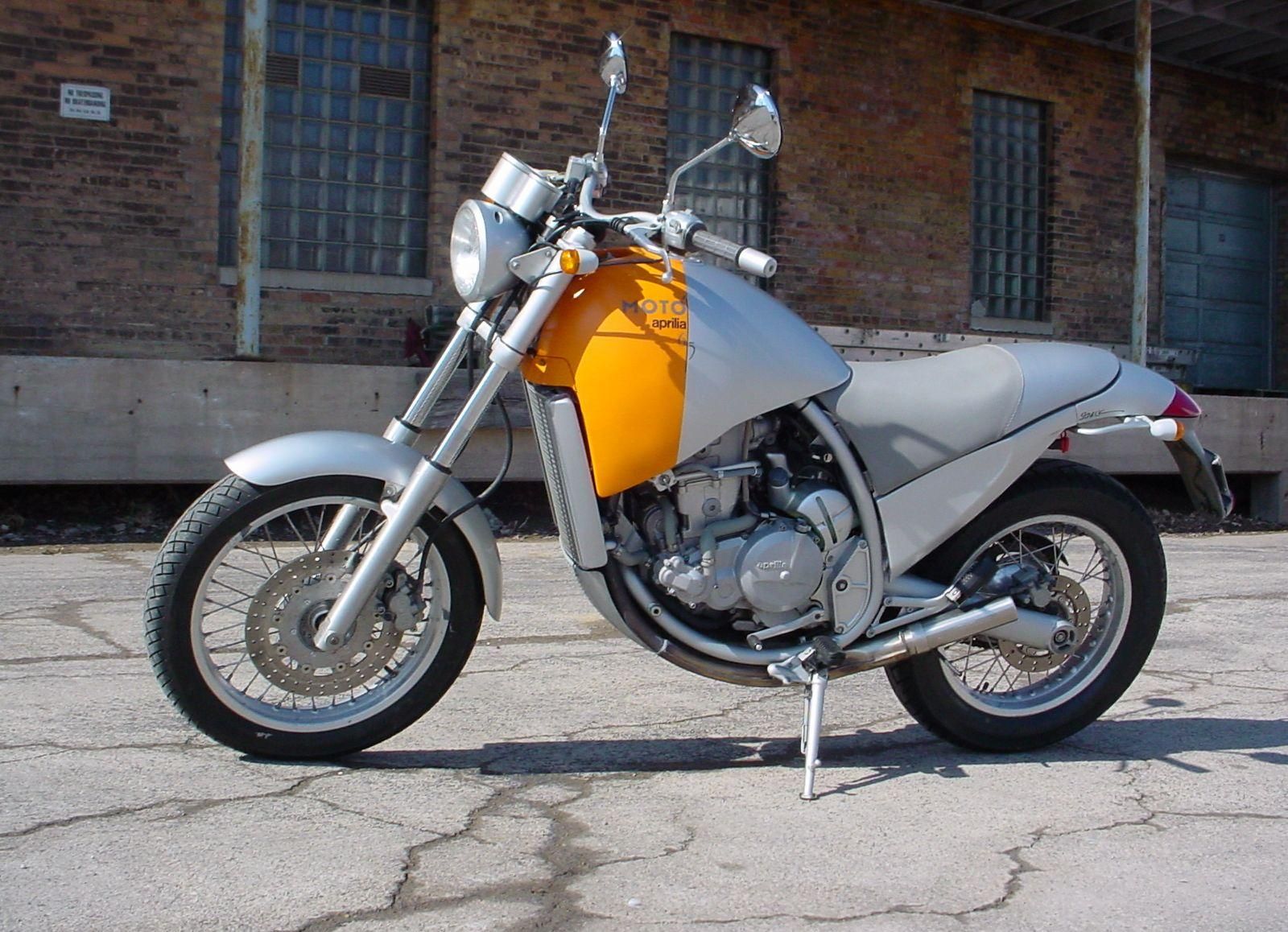 The Aprilia Moto 6.5 was a motorcycle designed by Philippe Starck. Due to its enhancements, it was determined to be illegal in the US.
VW Polo TDI BlueMotion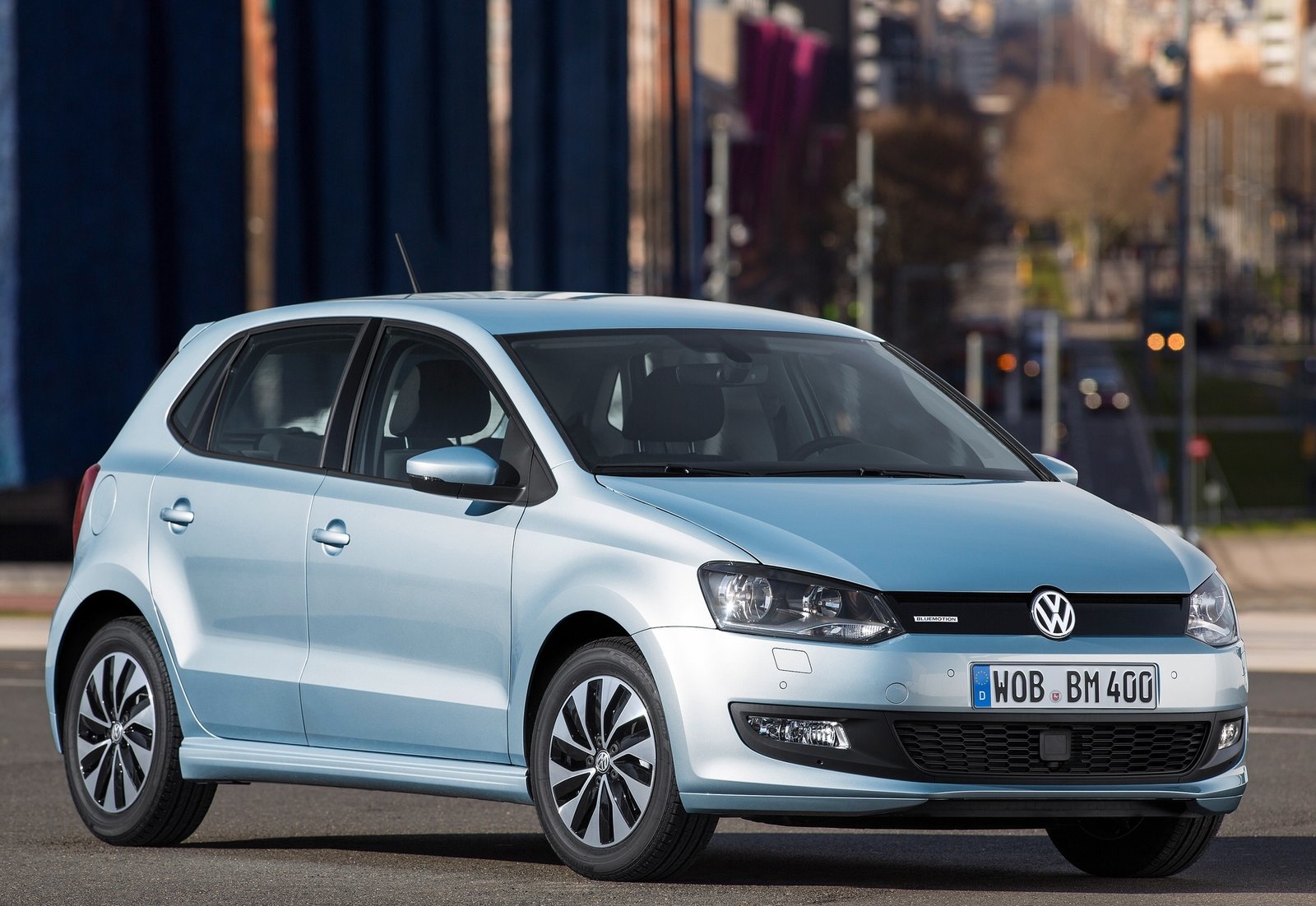 The Volkswagen Polo TDI BlueMotion was a high fuel efficiency vehicle produced in 2006. Due to its usage of diesel gas, it is banned in the US.
Renault Avantime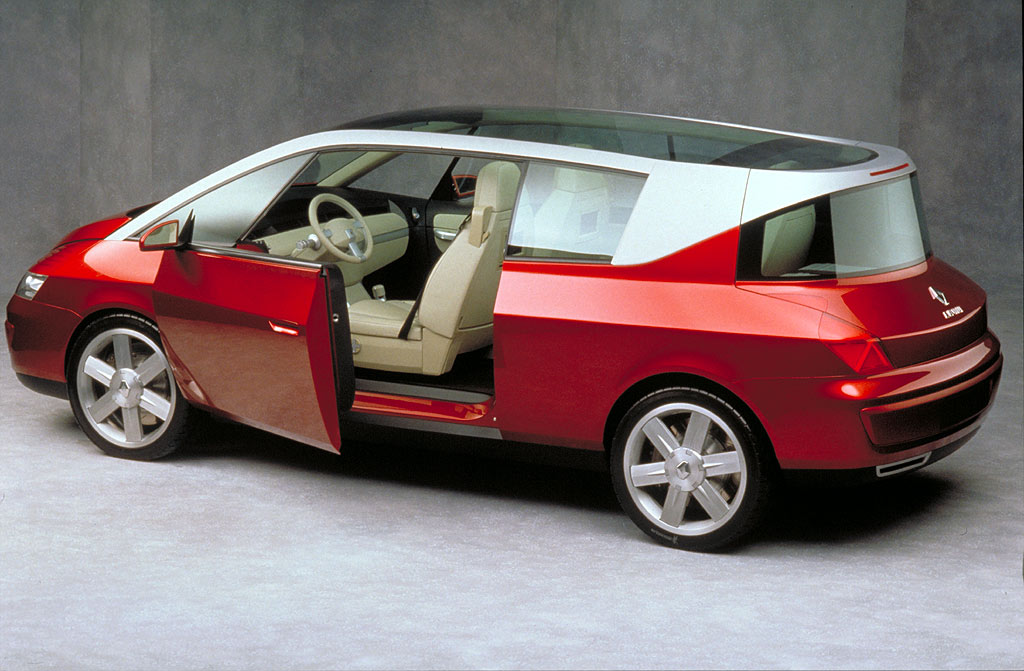 The Renault Avantime was a French grand tourer produced from 2001 to 2003. The Avantime was never released in the US market, so it sold poorly in foreign markets.
Noble M-600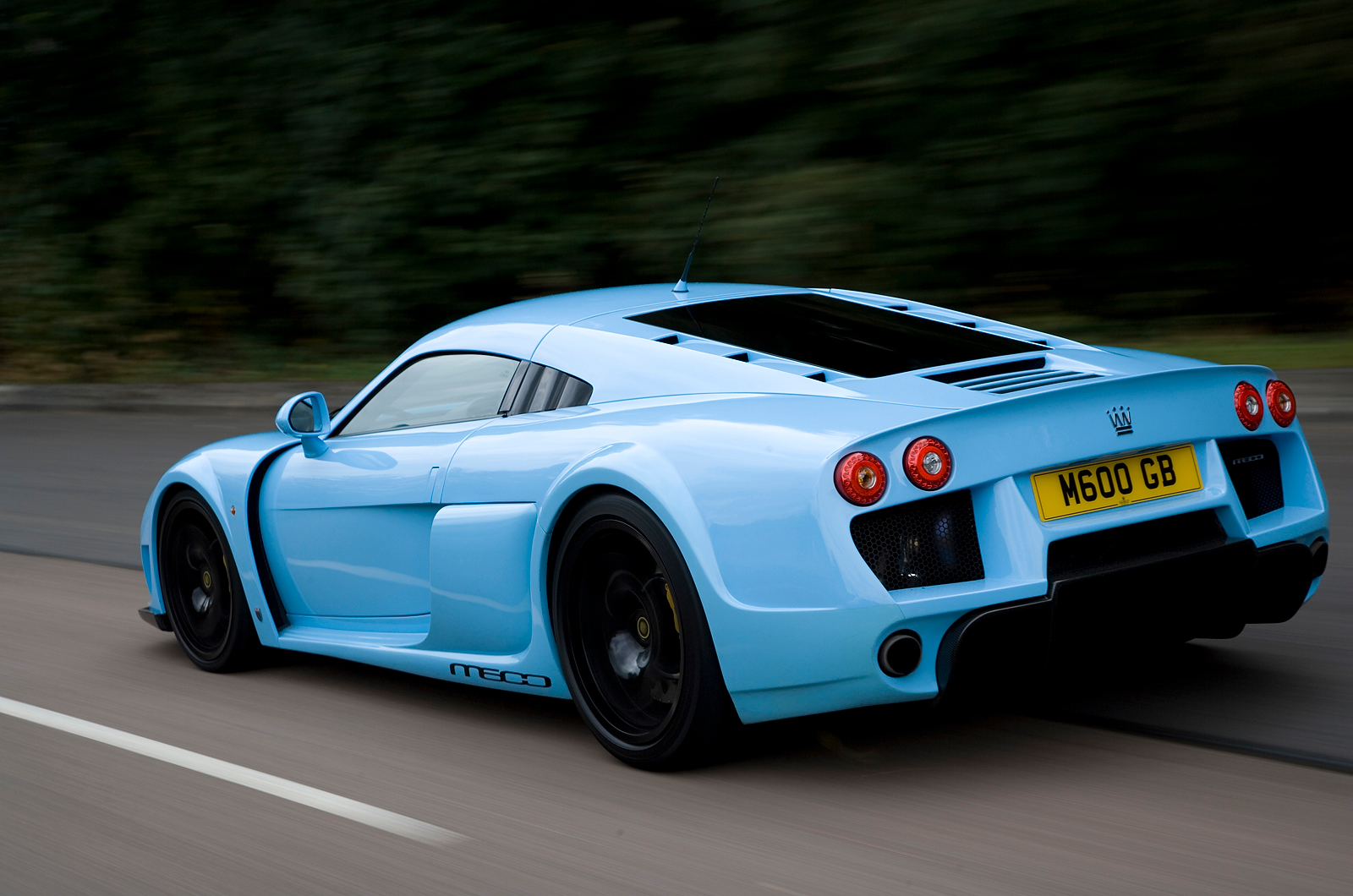 The Noble M600 is a British supercar produced in Leicestershire since 2010. The supercar features stainless steel and carbon fiber with a twin-turbocharged Volvo V8. Since the supercar was designed not considering safety standards, it is illegal in the US.
Honda Beat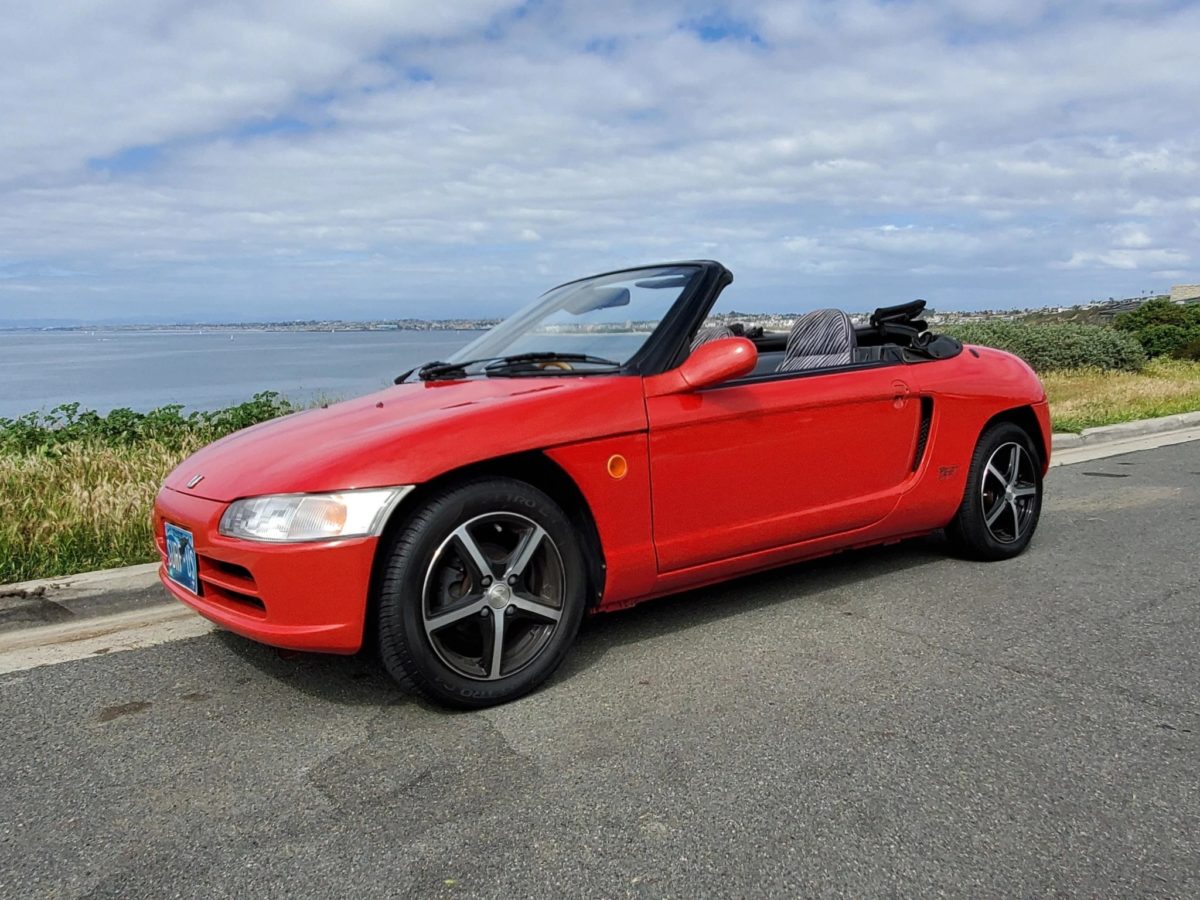 This is another vehicle found only in Japan. It's a Honda, so it's anyone's guess as to why the vehicle still holds a ban in America. Perhaps exclusivity factors into the auto maker world unbeknownst to us. At any rate, the Beat was impressive. Rear wheel drive and considered a high-end sports car. It's a shame we can't get our paws on one here.
Jaguar XF Sportbrake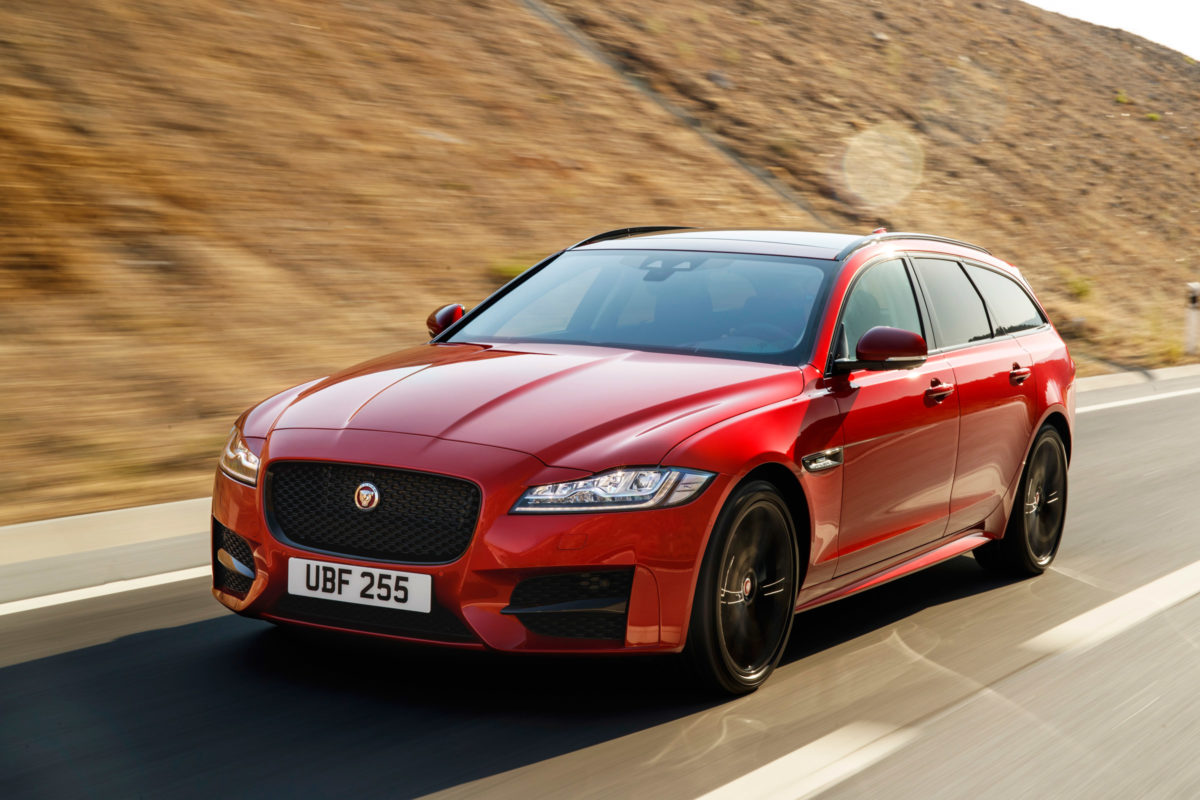 The Jaguar XJ is a full-sized luxury car that has been produced since 1968. The XJ12 released in Canada and other foreign markets. It is on the NHTSA list of illegal rides.
Pegaso Z103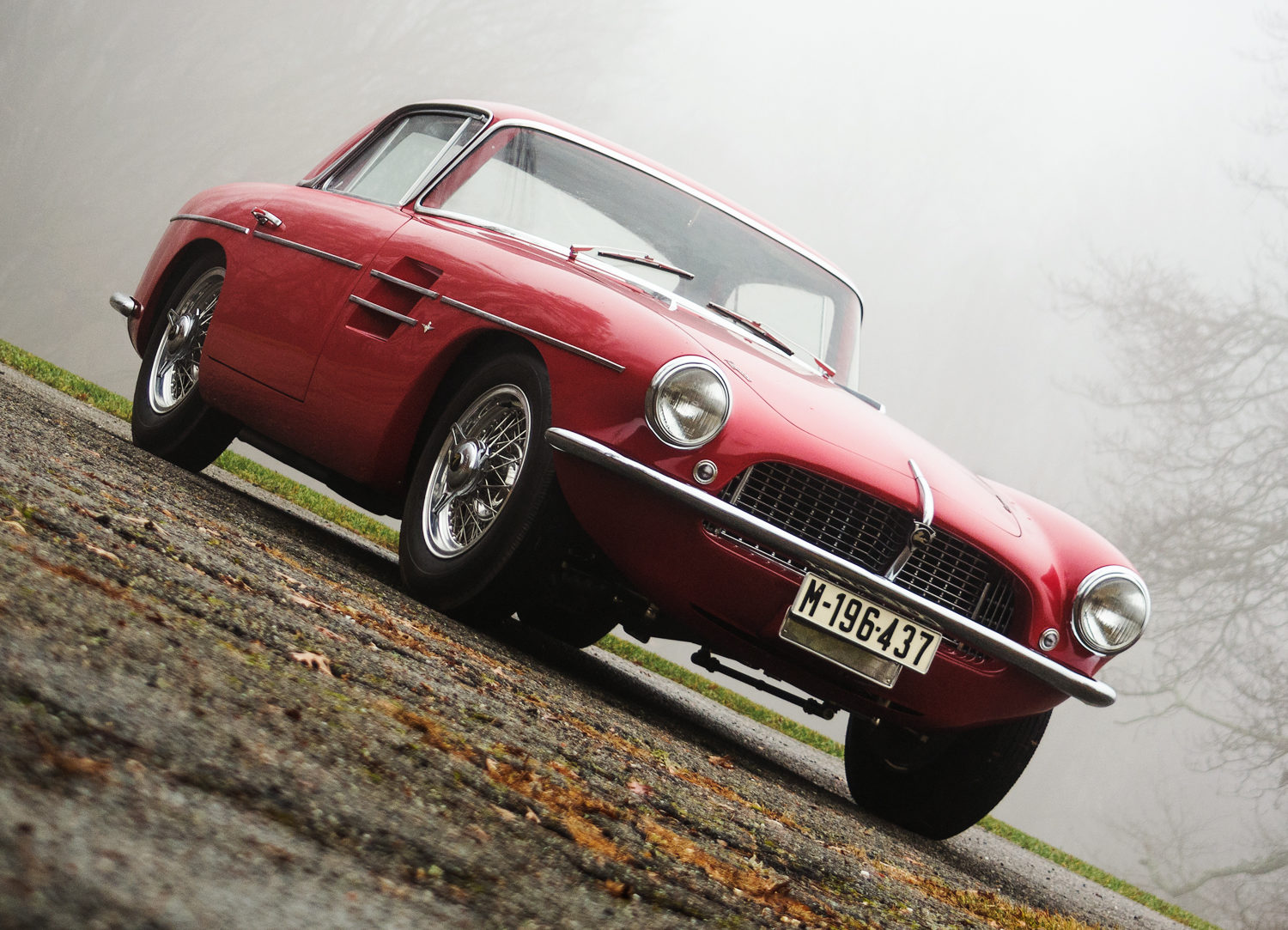 The Pegaso Z-103 was a Spanish sports car produced from 1955 to 1958. Only 3 of these cars were made. In 1991, British investors commissioned 11 replica models of this ride to be produced. The NHTSA has regulations preventing any imports of the replica models.
Mitsubishi Lancer Evolution 6.5 Tommi Makinen Edition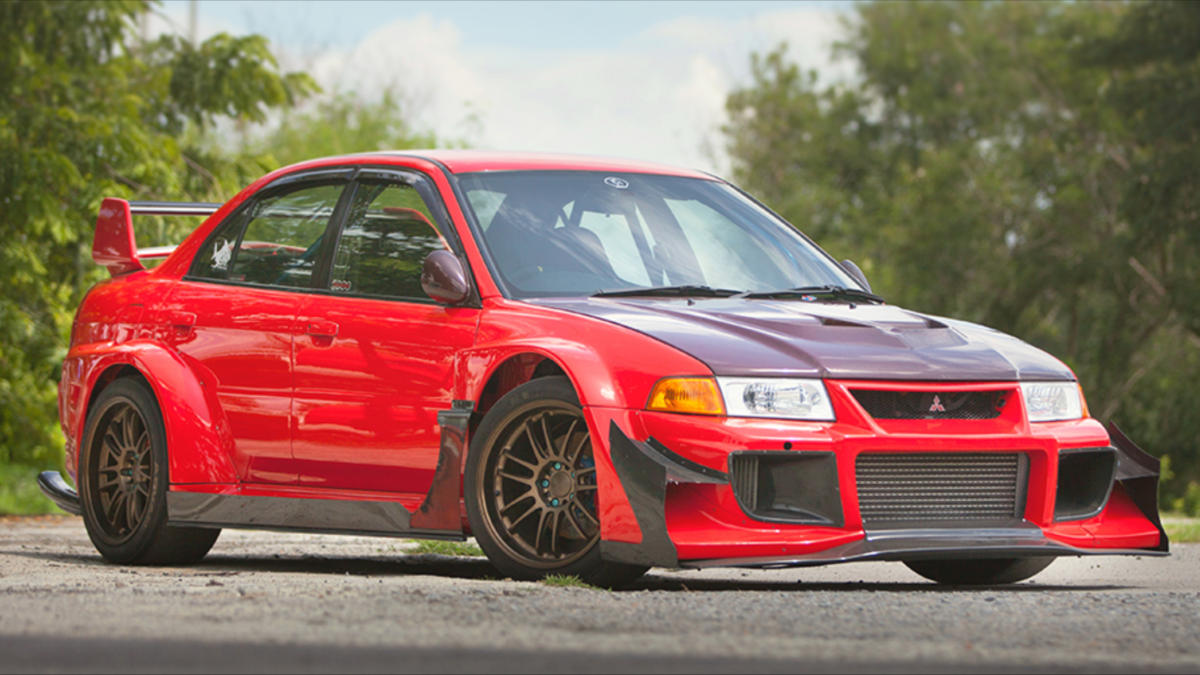 The Mitsubishi Lancer Evolution was a sports sedan assembled in Japan from 1992 to 2016. This vehicle is ineligible for import due to NHTSA show and display regulations.
1990 BMW M3 Sport Evolution III
The BMW M3 Sport Evolution III was produced in Germany and South Africa with only 600 units assembled. This car was banned under NHTSA USA Show and Display regulations.
1989 Trabant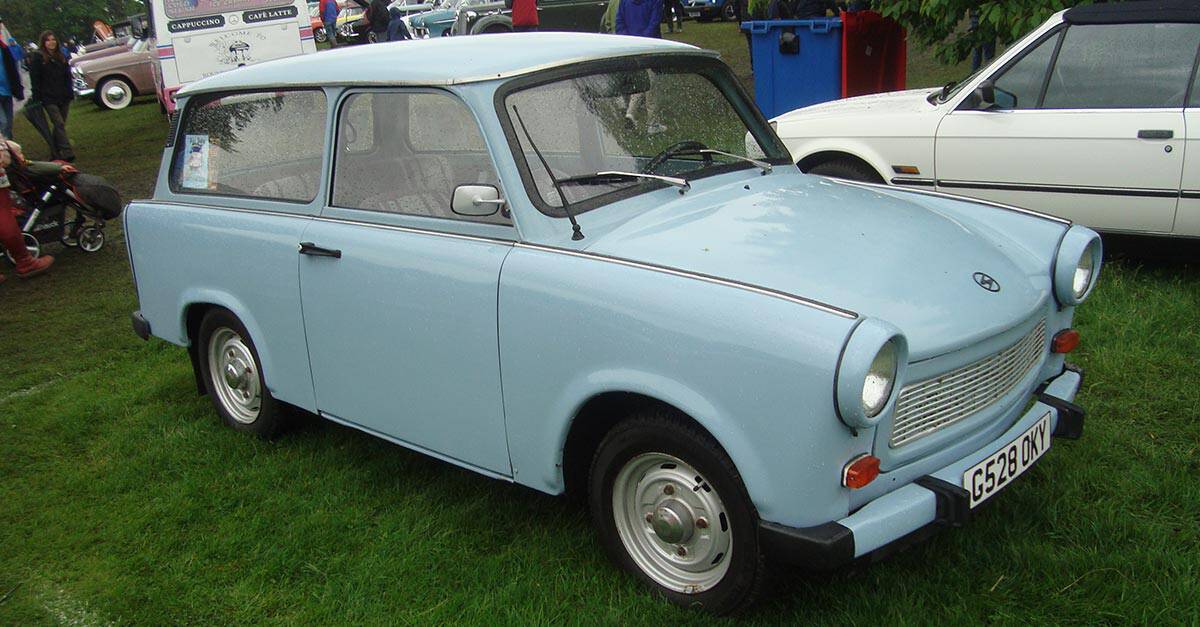 The Trabant was a German automobile manufactured by VEB Sachsenring from 1957 to 1990. The car never made t to the US market due to poor build quality, production delays, and features that were well behind their competition.
2005 Land Rover Defender
The Land Rover Defender was a British off-road vehicle that was in production from 1983 to 2016. An issue with the airbag is the main reason it was never made it to the US market.
1931 Daimler Double Six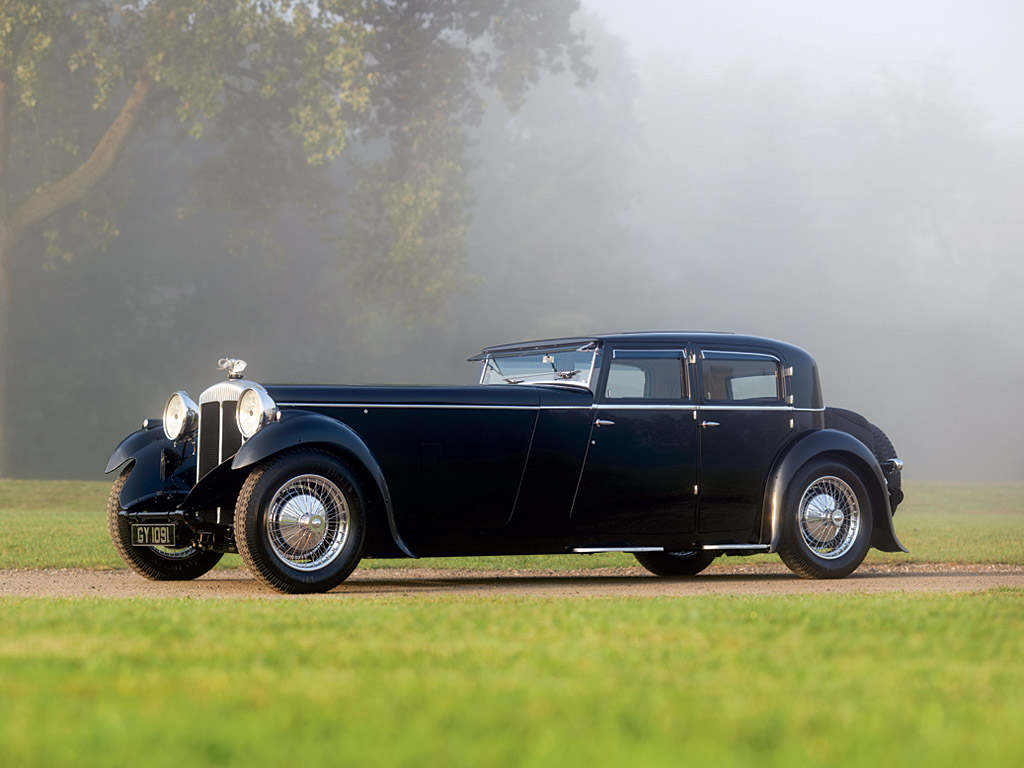 An issue with United States franchising is the reason you won't see any of these on American streets!
1991 Toyota Sera
This vehicle looks rather strange with its Lamborghini style/butterfly doors. However, this hatchback coupe will not be found in the US, at least the 1991 model isn't. You can still score a 1990 or '92 through '95 model. Evidently, they had better safety elements then the '91 Sera. I would buy one of those just to have doors like that on my car.
2012 Saab 9-5 Sportcombi
This is what happens when a company comes out of bankruptcy. The promise of new vehicles blow away like dust in the wind. The Saab Sportcombi made its debut at the Geneva Auto show in 2011. It was touted as revolutionary and they claimed it would be available in the US in 2012. However, after the bankruptcy, it was banned. Not just here either. The ban extended this side of the Atlantic. Ouch.
1992 Porsche Carrera 911 (964)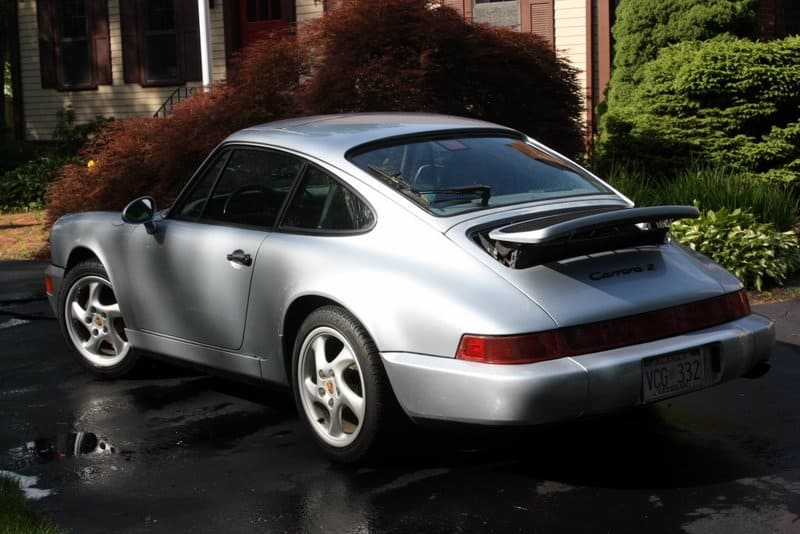 The 90s gave us Vanilla Ice and this nice Porsche which is illegal in America. The 911 Carrera RS 964 can hit a top speed well over 160 mph. That did not sit too well with US regulators. Besides safety and emissions reasons, the car was simply too fast. Plus, if it were legal could you imagine what insurance would run for something like this?
2002 Smart Crossblade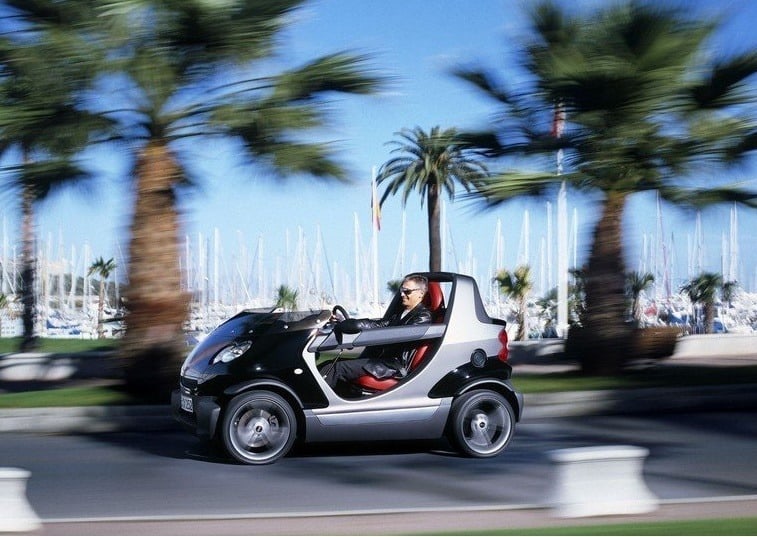 Smart cars look inherently dangerous just because of their size. However, take a look at the Crossblade if you really want to see something over the top. The 2002 version dispenses with common conveniences such as doors, windows and the all-important roof. For obvious reasons, this smart car never made it to the US. It simply wasn't smart enough. For that, we count our lucky stars.
1999 Nissan Skyline R34 GT-R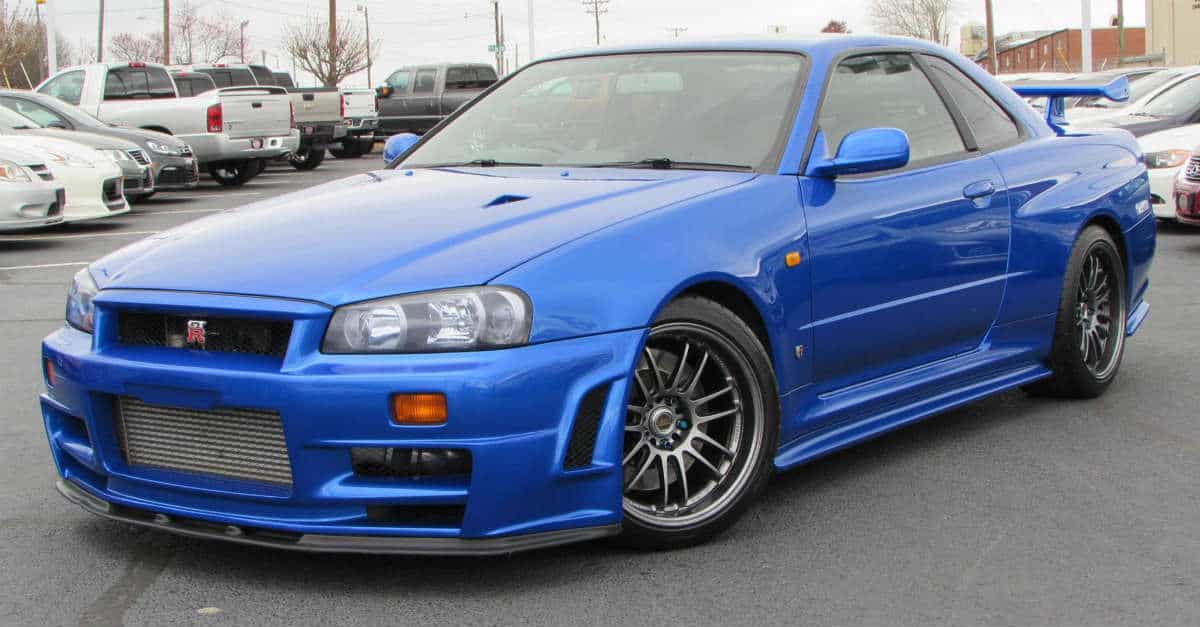 Well the name of this vehicle is certainly long enough to be banned, but that's not the real reason. This car holds the nickname Godzilla, so you can kind of figure out for yourself from there. This car is built for speed. Too much speed for US highways and byways. To drive one of these, you are going to have to hop across the pond.
1993 Lamborghini Strosek Diablo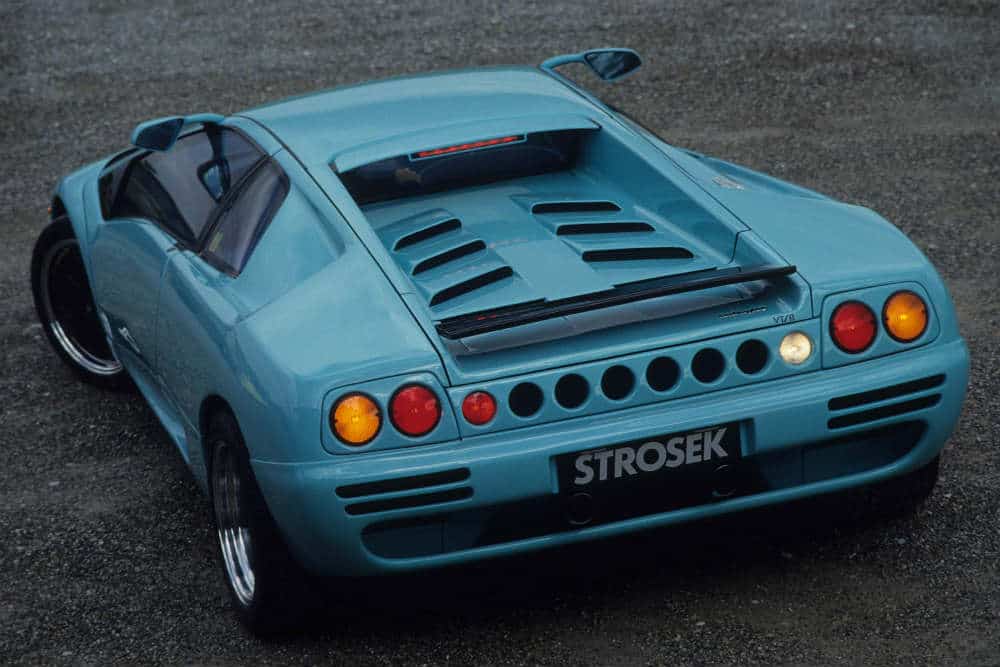 Even if this car were legal, chances of being able to afford it are slim, so no worries there. A closer look at a few features of this car and you can pretty quickly surmise why it was banned in the US. Those headlights are way too small, and the dog ear side mirrors don't fit spec either. However, if you had somewhere north of half a million dollars and lived overseas, you could own this beast and tear up the roadways.
2004 Volkswagen Beetle "Ultimate Edicion"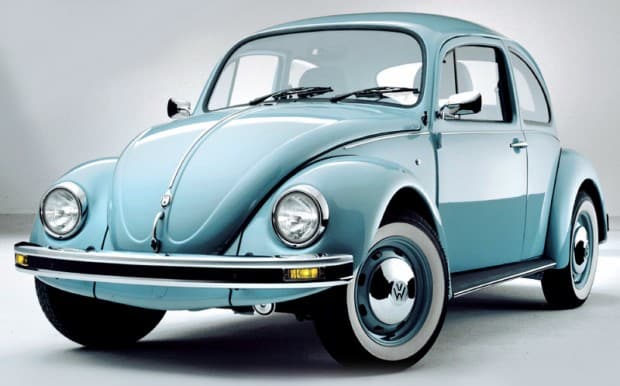 Move over Herbie, this cousin of yours is not allowed in the US. It's a shame too since it was the last Volkswagen Beetle built in Mexico. The reason for the ban? The 2004 edition lacks a few modern safety elements. So if you want to have a trunk at the front of your vehicle, you might as well grab a Tesla.
2008 Fiat 500 Abarth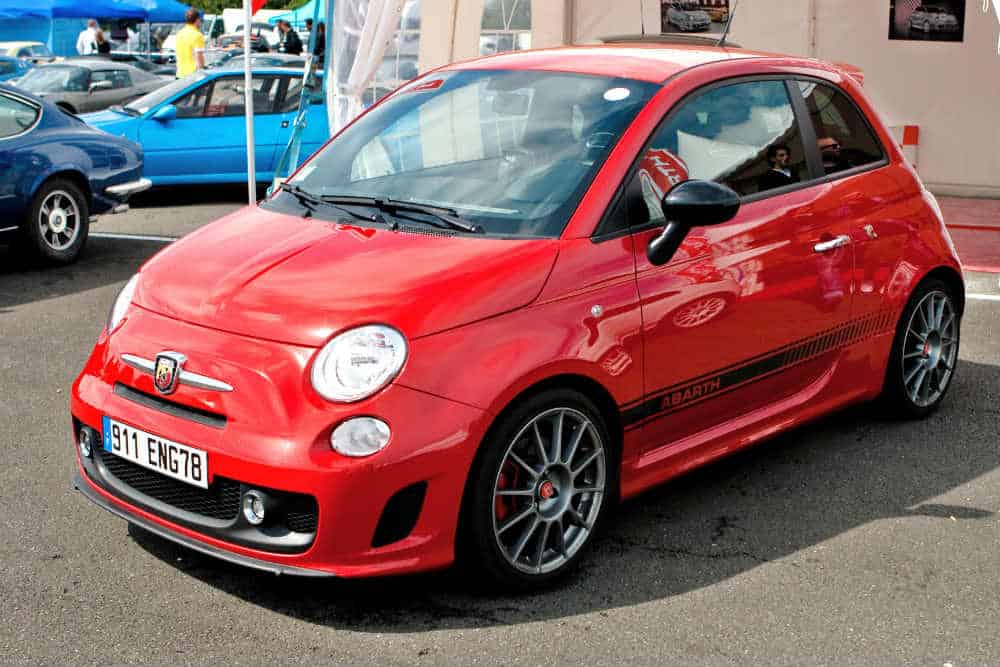 The 2010 model of the Abarth can actually be found in the US. However, for anyone wanting a true European model, you are out of luck. The 2008 model is banned in America, so we must be content to drive around with our new 2010 version. Hey, we all have our crosses to bear.
2003 TVR Tuscan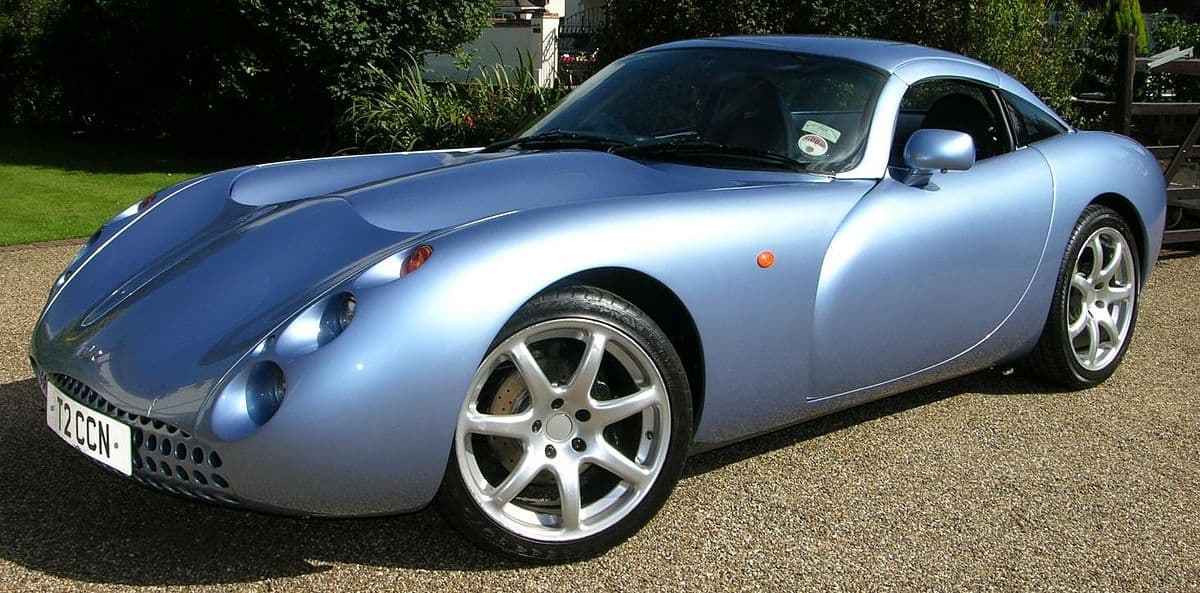 If this car looks familiar there is good reason. You might remember it from the movie Swordfish featuring John Travolta. However, you won't see any of these cars in the US, at least if they were made between 1996 and 2006. They have incredible acceleration, but lack antilock brakes and airbags. Thus, they are not street legal in the United States.
1995 Rover Mini Cooper
This classic mini might look cute, but don't get your hopes up. The 1995 Rover addition is banned in America. The usual safety issues are the culprit here. This model also happens to be one that John Cooper kept in his personal collection. That doesn't help anything, it just adds insult to injury, but at least we have the picture. We will always have that.
1994 Toyota Supra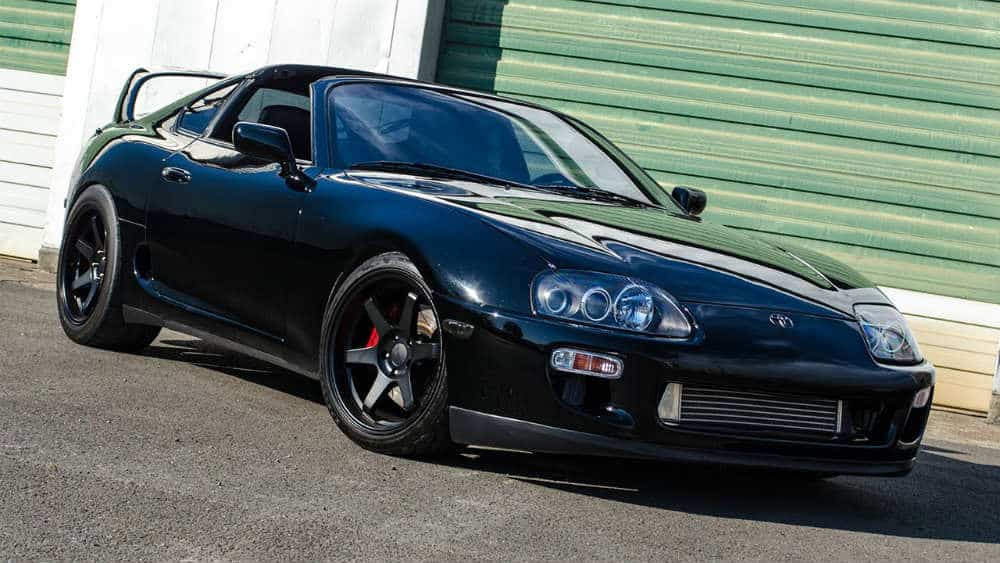 The Supra has always been a fast car, but good luck finding a 1994 model in the US. It has found a permanent seat on the National Highway Transportation Safety Administration's blacklist. The good news is only that particular model year is banned. The rest are legal and available for you to purchase!
2002 Morgan LeMans '62 Prototype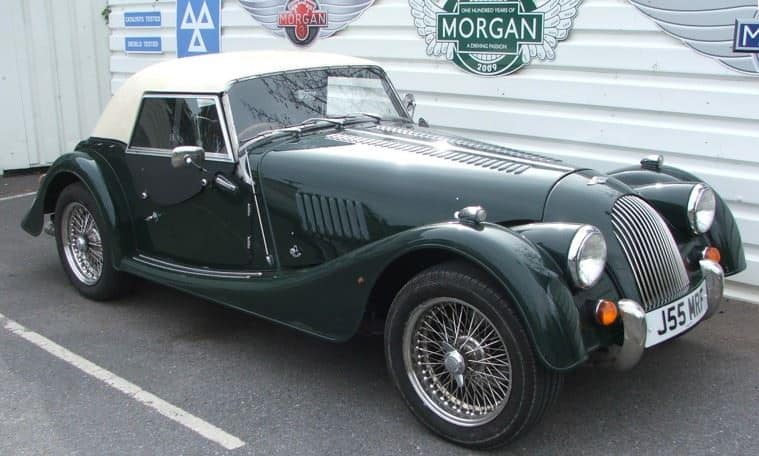 If you want to find any Morgan vehicles to drive in America, you are squarely out of luck. It doesn't help that the contact for the automobile manufacturer's United States division is known as Isis imports. On their side, from the last 50 model years you have a whopping three cars to choose from. The kicker? One of them is a three wheeled vehicle. This particular model, the '62 prototype, is not on the list. Go for the trike instead.
2010 Alfa Romeo 8C Spider Roadster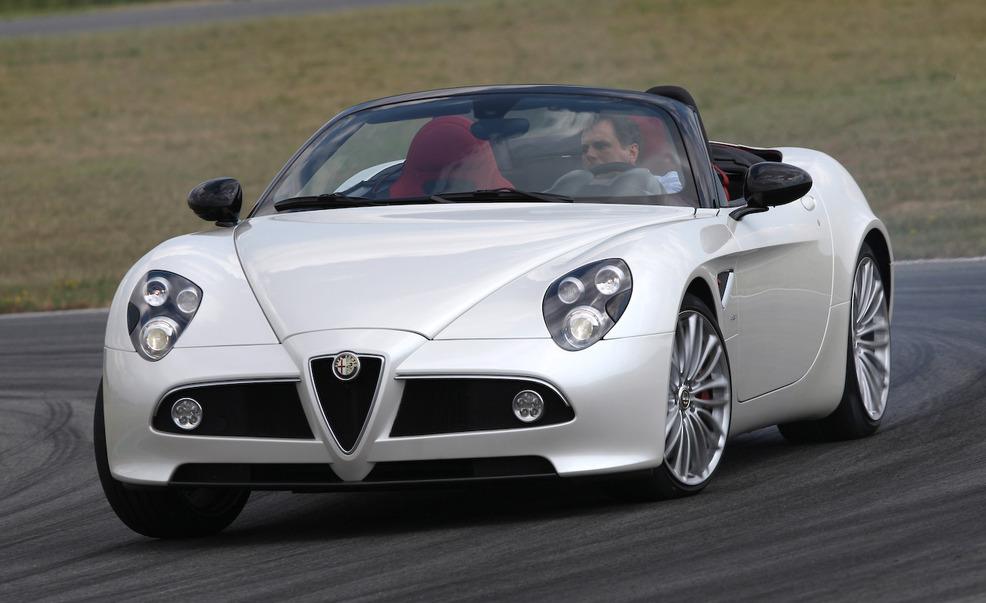 This car looks great but it will have to stay out of reach. Once again, those darn safety issues throw a monkey wrench into making the vehicle street legal for the US. This is what happens when a car company sets out to make an amazing vehicle, without making US production a top priority. We are forced to sit on the sidelines, I'm afraid. This is one of the greatest cars Alfa Romeo has ever produced in the 21st century. That stinks for us.
1993 Aston Martin Virage Volante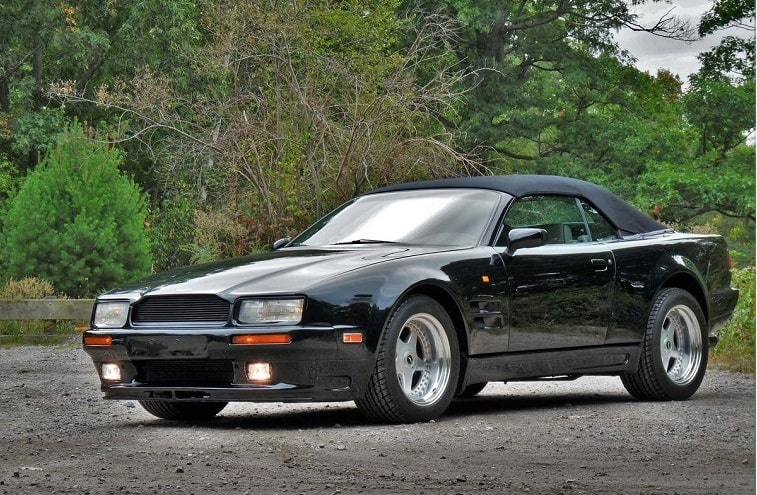 Part of the reason you will never see this vehicle is because the production run was so low. Only 13 were ever made. The second reason is it is banned in the US. Unless of course you have the one in the picture. It is the only one allowed in the US. It also happens to be one of five built with a manual transmission.
TVR Sagaris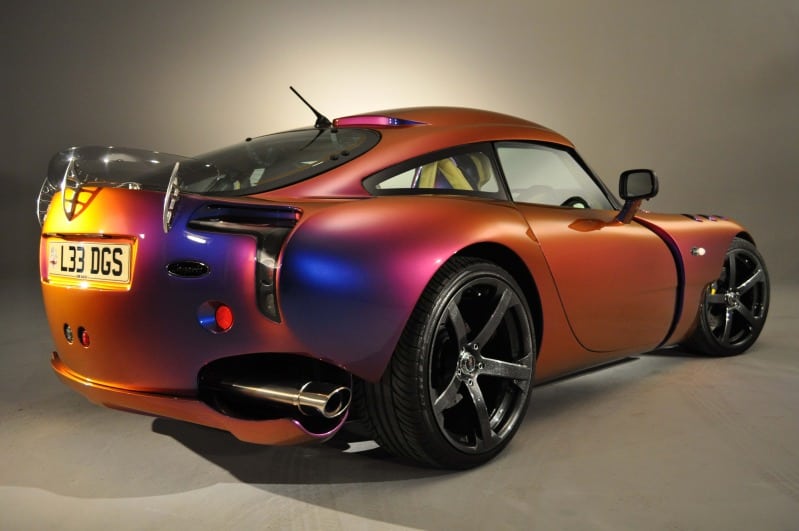 This beast of a supercar is banned if you happen to own a model year 2005 or 2006. It can cough up an impressive 380 hp, and is considered a flyweight by most standards. It weighs just under 2500 pounds. However, due to safety concerns, it remains blacklisted in the United States.
2012 Skoda Fabia Greenline II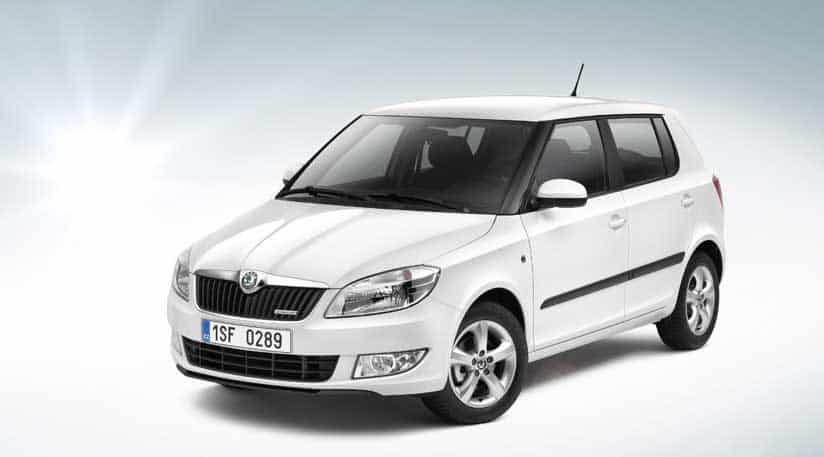 Even if this car were legal in the US why would anyone want it, right? It is ugly as sin, and the wheels are tiny, just a mere 15 inches. However, it's the fuel economy that would win the day. This little puppy gets 83 miles per gallon. Move over Prius, we want this vehicle off the banned list in the US.
1991 Nissan Figaro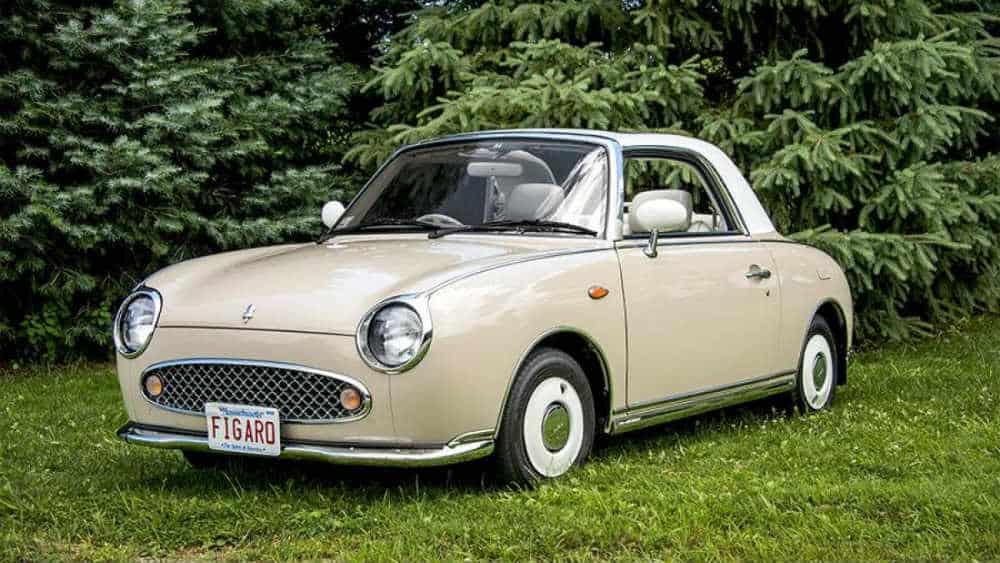 This looks like one of those little cars from the movie Toy story. That's about the only place you will see it too. This 1991 rollerskate had a production run of 12,000 and were handed out via a classic buyers lottery. They remain blacklisted in the US, but overseas you should be able to score one for just under $10,000.That's not a bad price for 90s nostalgia.
Lotus Elise Series 1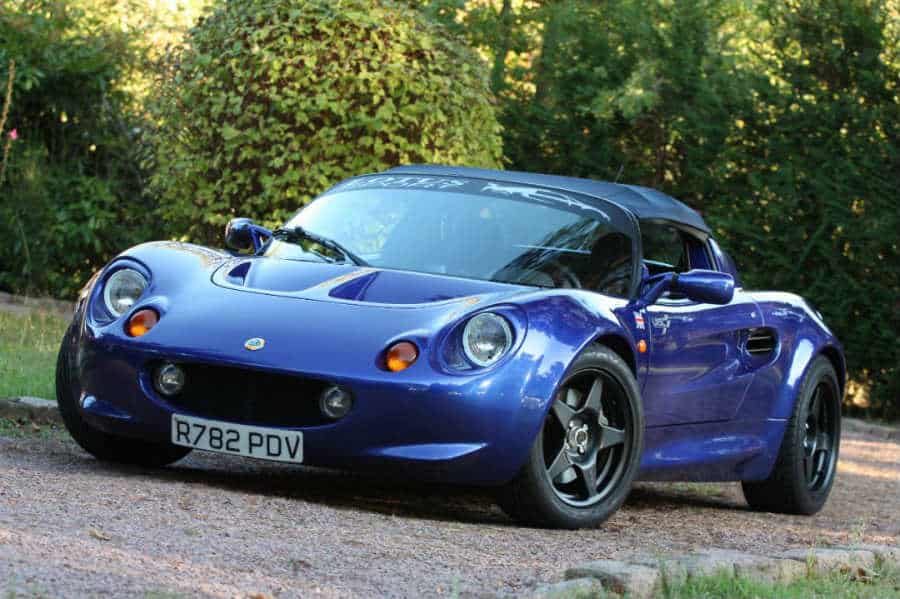 This particular Lotus is lightweight. In fact, it weighs in at just under 1,600 pounds.This makes achieving 0 to 60 celebration in under six seconds rather easy, even with light horsepower. However, regulators found the lack of windows and roof to be an issue so it is on the banned vehicle list in the United States.
1989 Porsche 959 S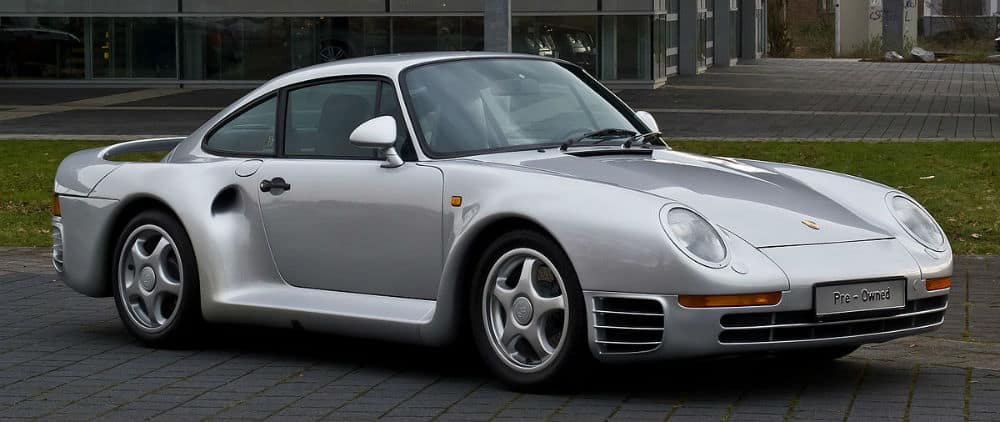 The 80s brought us all sorts of great things like big hair bands and funny game shows. They also brought a few banned automobiles to the mix too, like the Porsche 959S. Very few were built, and of those, none were built according to US standards and specifications. They remain on the banned list to this day as a result.
1985 Citreon 2CV Dolly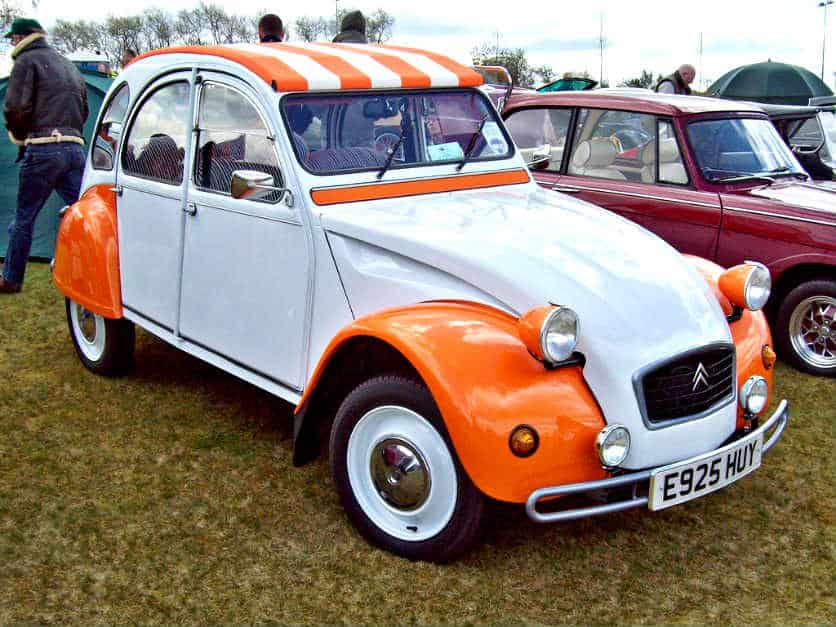 The Citreon is one of those quirky classic cars. They are not in the halls of greatness like a Rolls-Royce or Mg Midget, but they do have a following. However, due to the lack of safety elements found on the 1985 model, you will never see one of these in the US. This one has a permanent seat on the NHTSA blacklist.
2000 Fiat 126p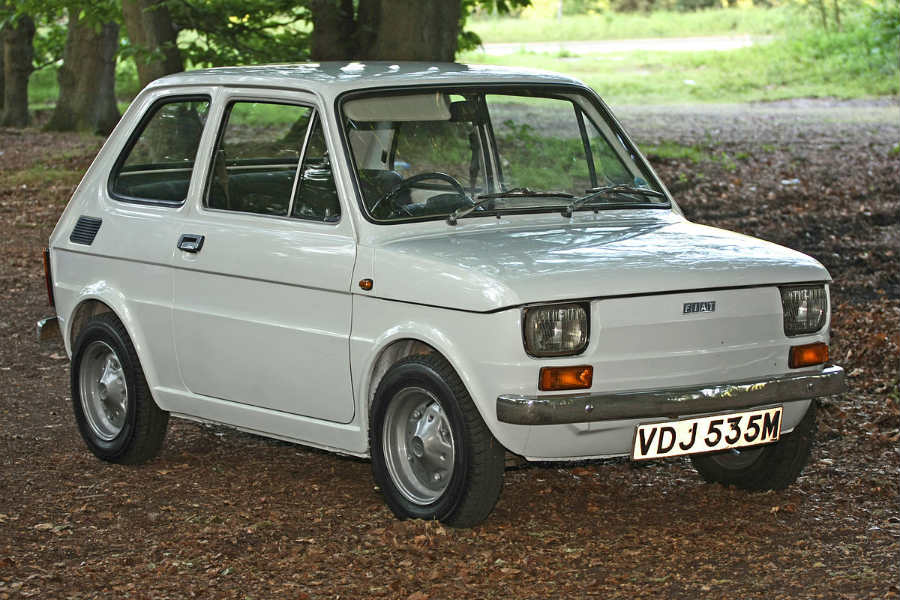 This tiny little car found homes with 4.5 million customers. It also achieved symbolism for being known as the very first people's car for a post-communist country. However, you will just have to rest content with the history as this car not street legal in the US. I guess it's just a peoples car for everyone except us.
1996 TVR Cerbera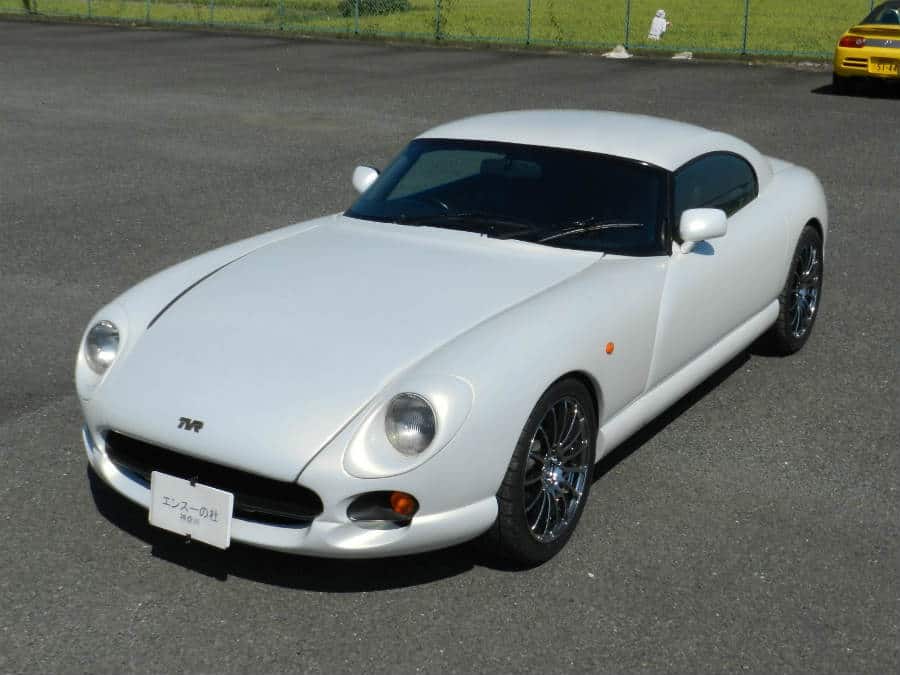 Remember, we haven't had much luck with TV are in our list, and this one holds no exception. Even though it generates a whopping 420 hp and can make 0 to 60 in 3.9 seconds, it was not designed with the US driver in mind. For safety reasons it remains banned in the US. It's enough to make you want to pull your hair out, we know.
1987 BMW M6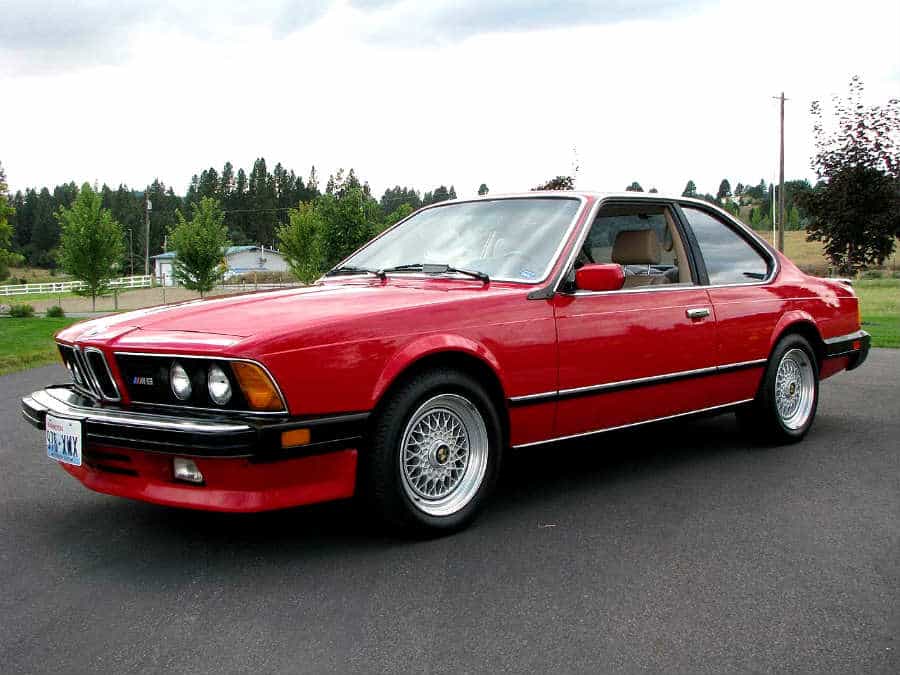 It's not often that a Beamer makes the list of banned vehicles in the United States, but the 1987 M6 certainly does. When it first made its debut, Car and Driver went absolutely ape for it. Unfortunately, you can't import these into the US anymore. So unless you have one now, you are out of luck.
1989-2009 Suzuki Jimny
The Suzuki Jimmy is a line of off-road cars and mini SUVs. They have been producing this vehicle since 1970. The vehicles had never been sold in the US.
1985 Zastava 750 'Fica'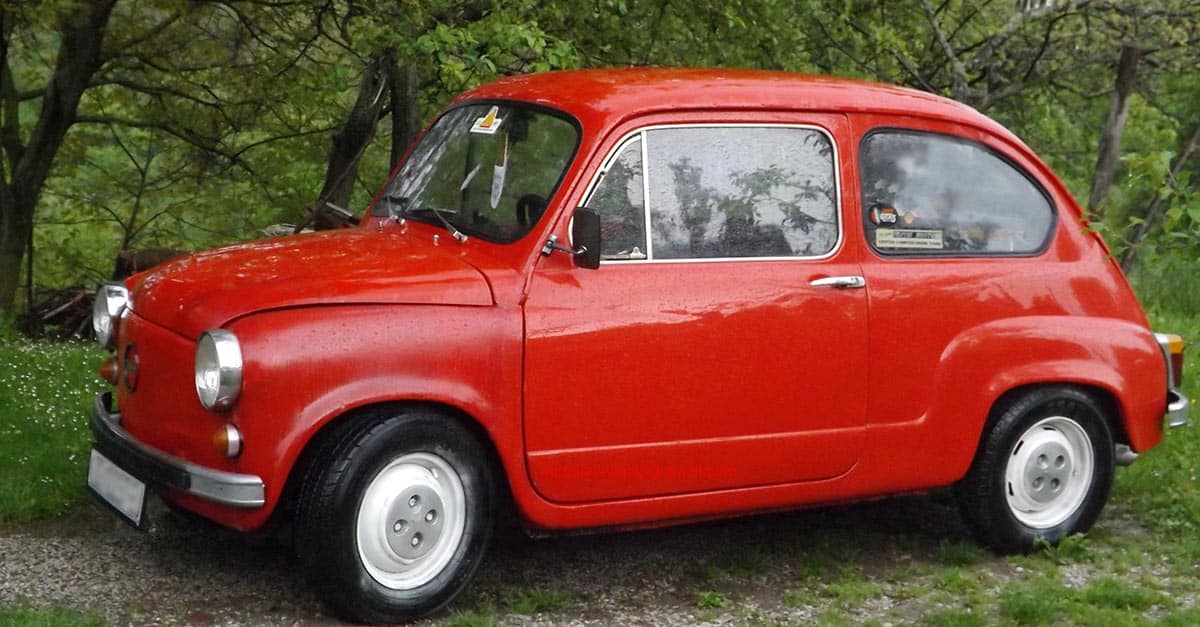 The Zastava 750 'Fica' was made by a Serbian car manufactures. It was never imported to the US.
Honda Civic Type R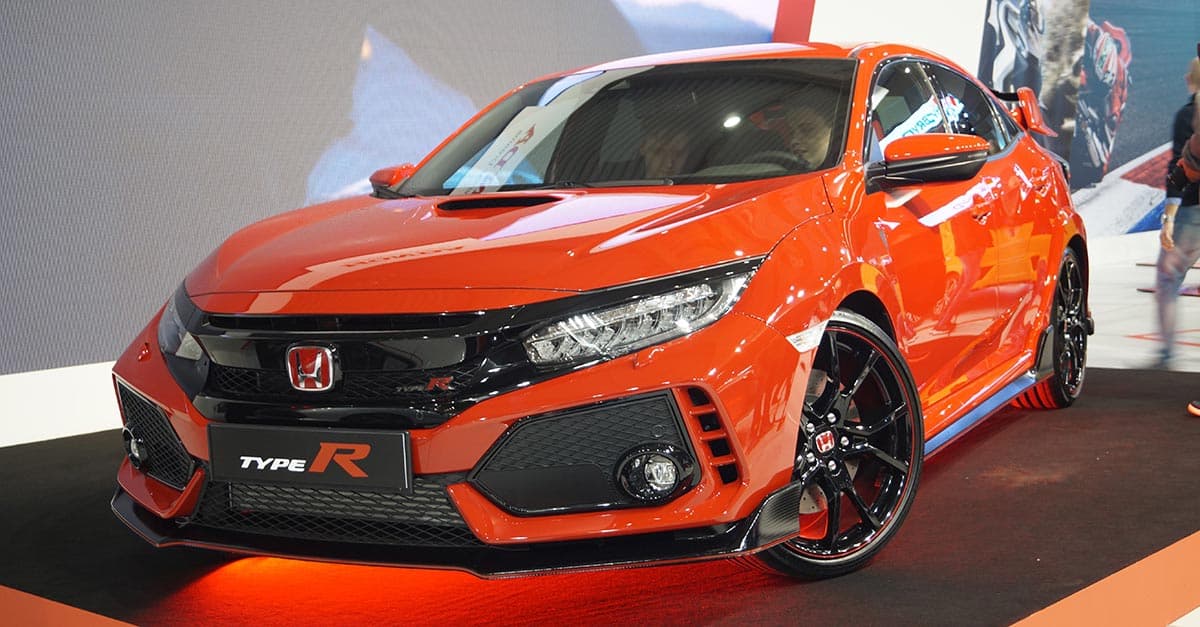 The Honda Civic Type R is a high performance version of the Honda Civic that features a lightened and stiffened body frame, a tuned engine, and an upgraded brakes and chassis. This vehicle is manufactured out of Japan, and is ineligible for import due to NHTSA show and display regulations.
1991 Nissan Pulsar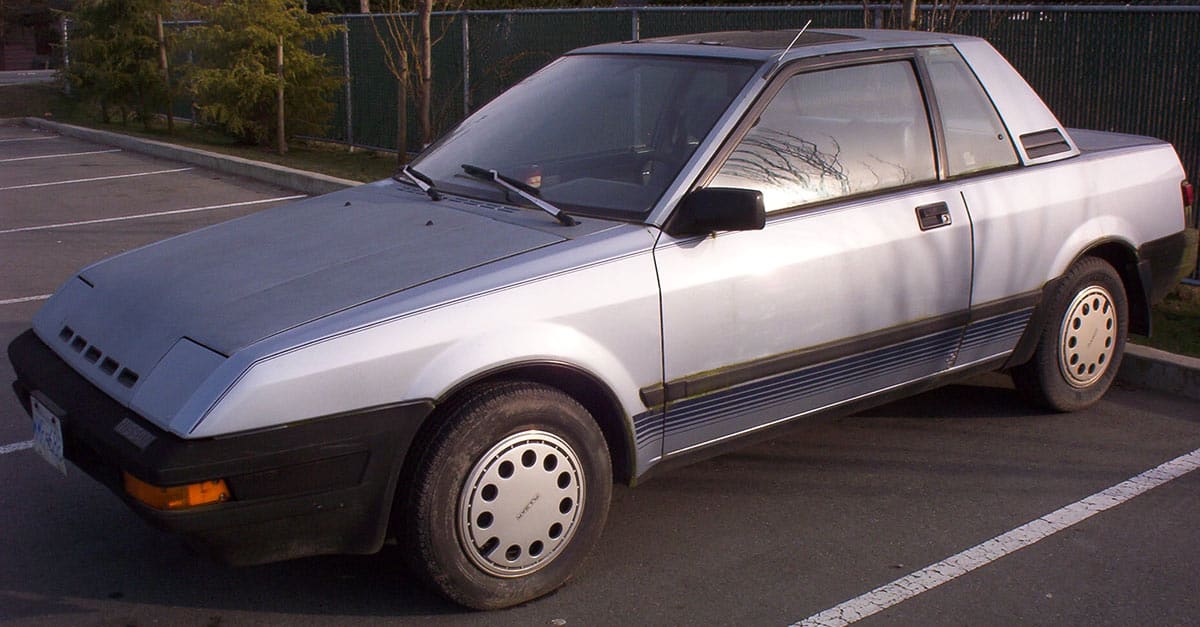 The Nissan Pulsar is a subcompact car produced from 1978 to 2005 then again since 2013. Among many decisions with the car, the antilock braking systems were removed to boost performance. This was one of the reasons it cannot be imported into the US Market.
Peugeot RCZ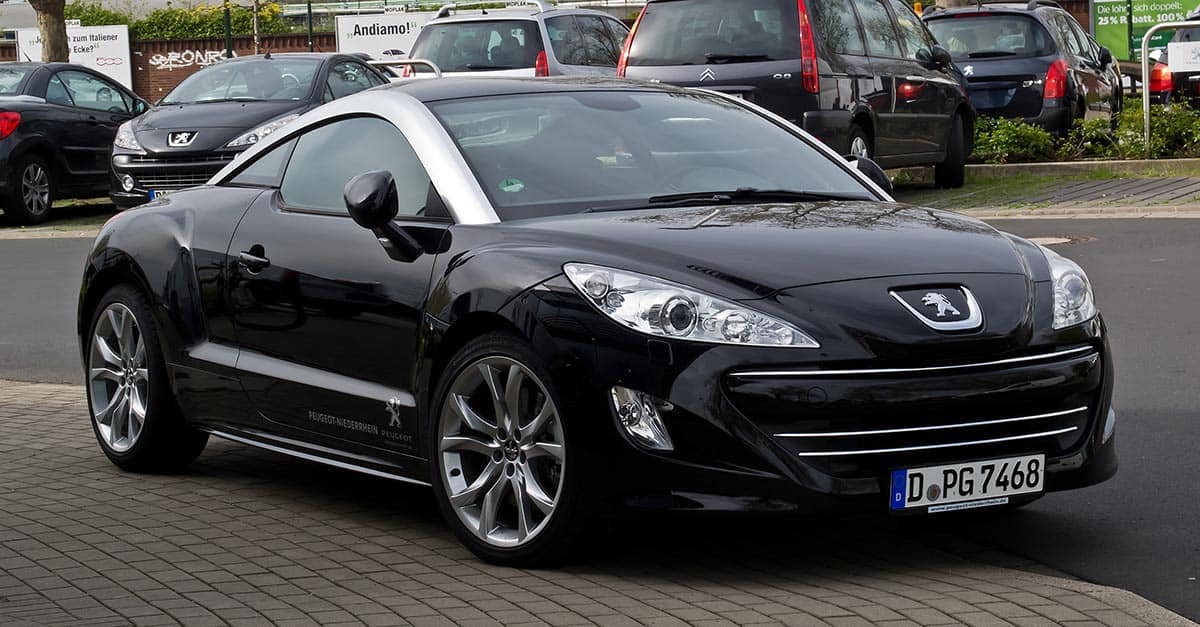 The Peugeot RCZ was a French sports coupe produced from 2009 to 2015. Peugeot never had a US release so you'll most likely never see them in the states.
Jaguar XJ12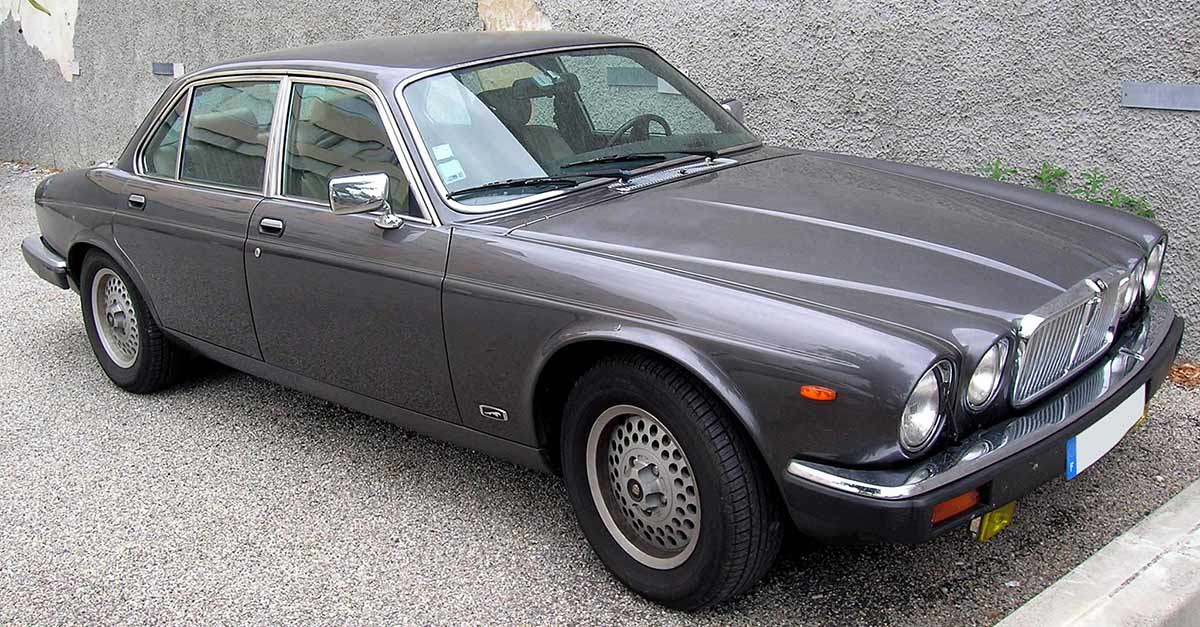 The Jaguar XJ is a full-sized luxury car that has been produced since 1968. The XJ12 released in Canada and other foreign markets. It is on the NHTSA list of illegal rides.
Wiesmann GT MF5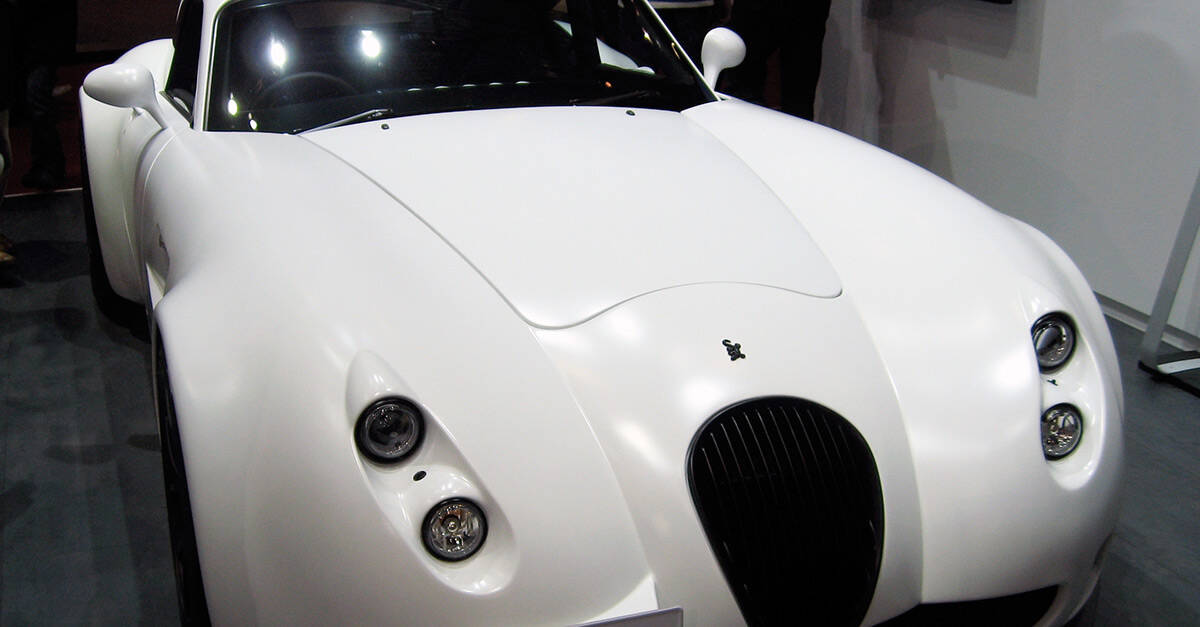 The Weismann GT MF5 was a German custom convertible produced in 2009. Only 55 of these vehicles were assembled. Due to the vehicle not following NHTSA regulation it was and still is banned in the US.
Ford Falcon Ute
The Ford Falcon Ute was a full-sized Australian car that has been produced from 1961 to 2016. It is legal to import a model of this car before 1992, but anything after is illegal.
Triumph Bonneville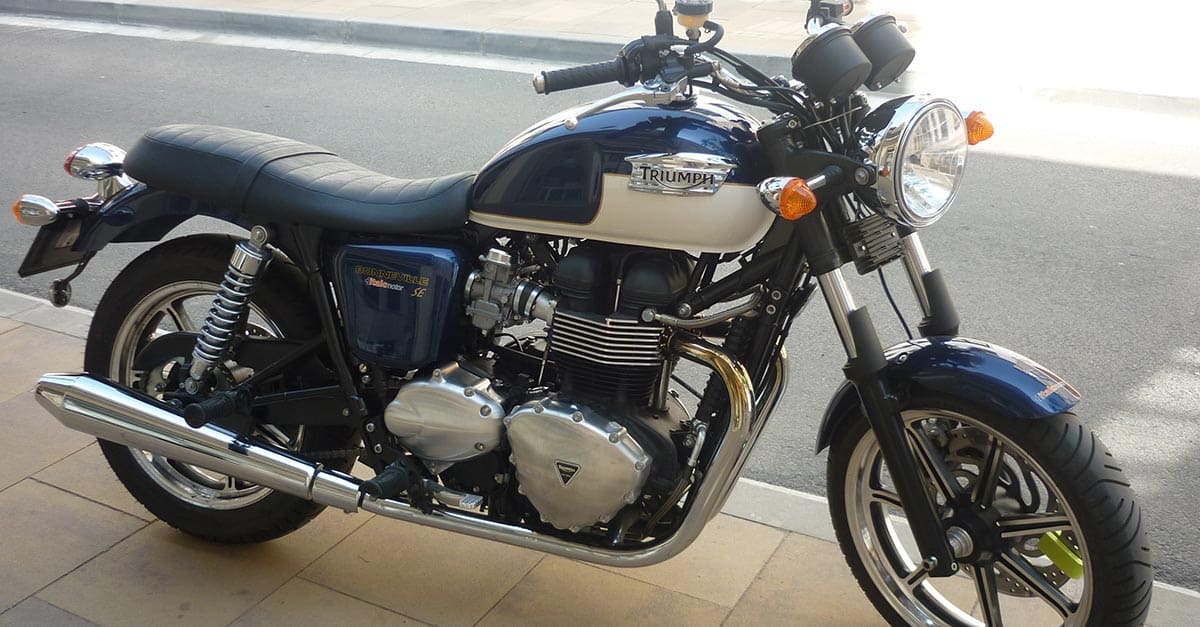 The Triumph Bonneville M/C was a British motorcycle produced in 2006.
Yamaha TZR250R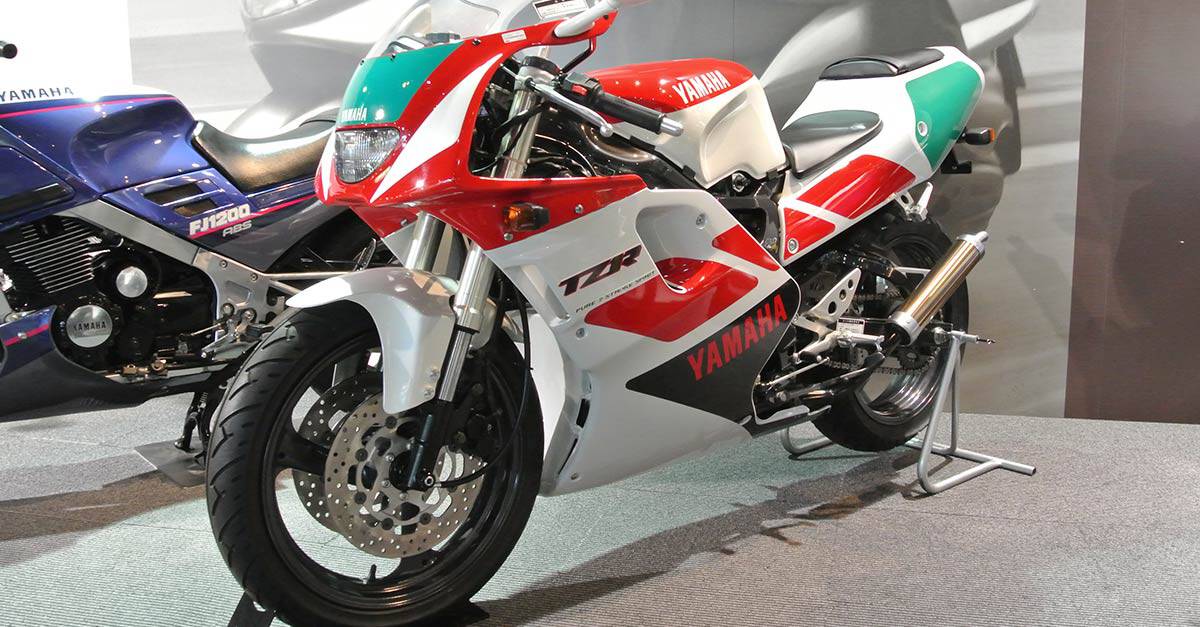 The Yamaha TZR250 was a Japanese motorcycle from 1986 to 1995. The bike can reach 8,000 rpms, but it is illegal in the US.