Clever, Hilarious Mailboxes From Across The Country
We've curated a collection of the most hilarious, wild, and creative mailboxes we could find. Turns out, mailboxes can be a surprising source of humor. From bikini-clad mannequin mailboxes to V-8 engine mailboxes and even full robot body mailboxes, we've seen it all. There's always that one quirky neighbor who knows how to inject some fun into life. Warning: you're about to witness some unexpected uses for mailboxes. We even have one of the largest mailboxes in the country! So sit back, relax, and prepare to be entertained as we present to you our list of clever and side-splitting mailboxes from across the nation. Enjoy!
Bender From Futurama Mailbox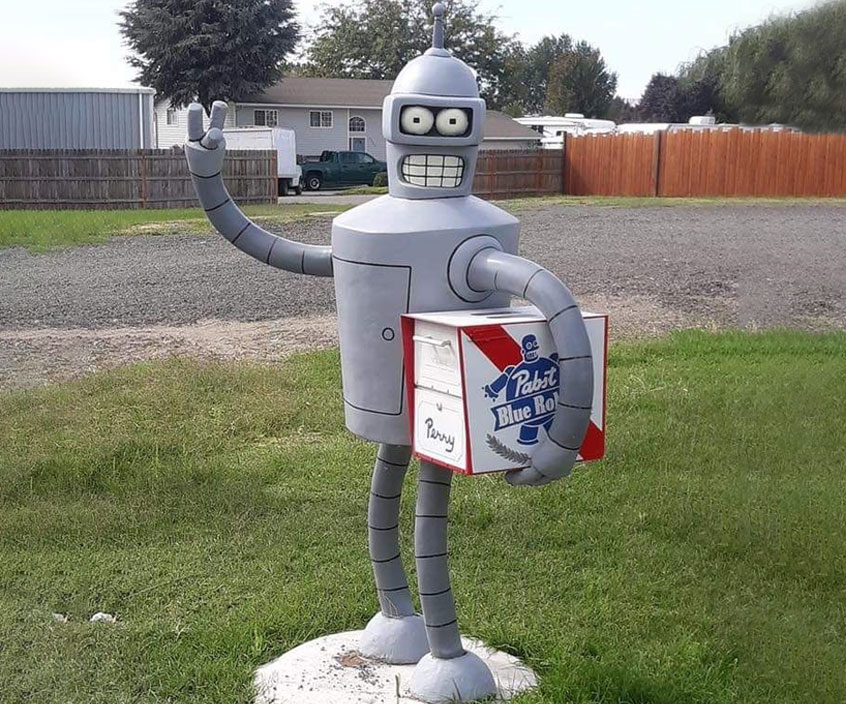 Bender From Futurama Mailbox: This creative family has an obvious affinity for the TV show Futurama. More importantly, they have good taste in characters with a full size Bender mailbox. I'm sure the mailman really gets a kick out of this one.
Up Next: More hilarious mailboxes