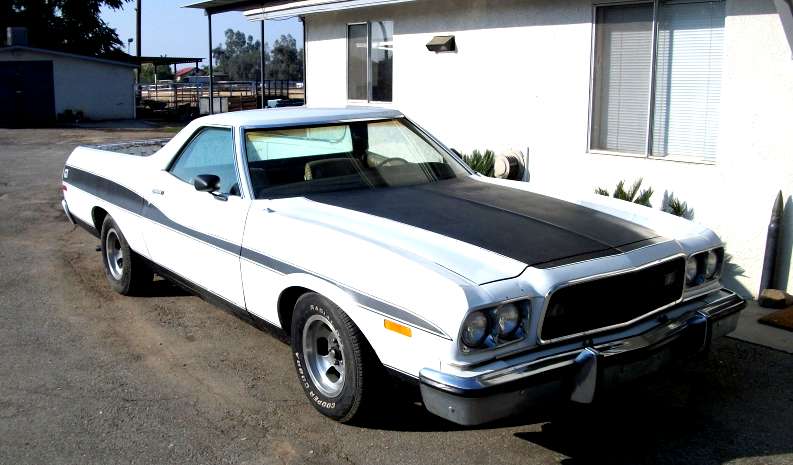 If you're like me, you love muscle cars. Since I was a kid I spent many of my weekends at car shows learning about different makes and models. As long as I could remember there was nothing more satisfying than spotting a muscle car on the road and knowing everything thing about it. Or at least the model and year. But then there are the times when you spot one and have no clue what it is. There's something about it that's bittersweet. On one hand I wish I knew what it was and on the other I love that some muscle cars are still a mystery to me. That's why I always gravitate to rare and odd muscle cars. Not everyone can make it to car shows each weekend so we've put together this list of odd and rare muscle cars you don't see everyday.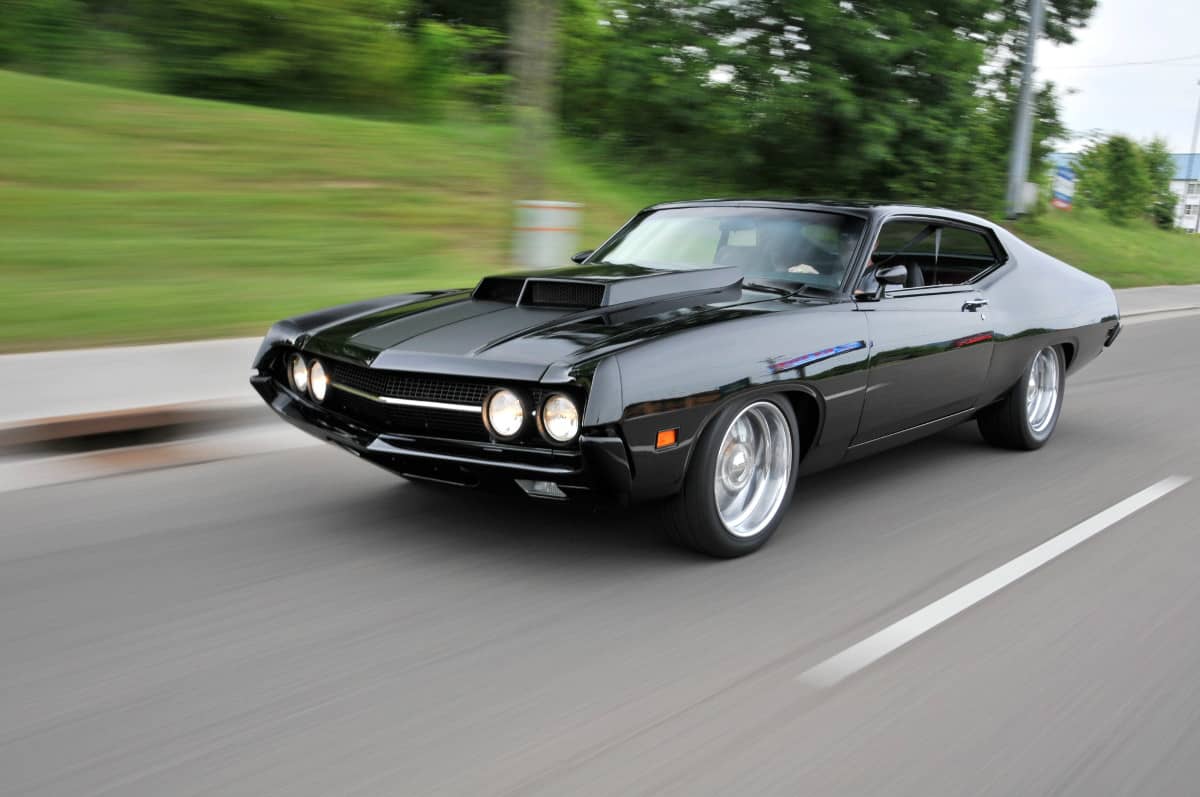 Ford Torino GT
The Ford Torino GT was produced by Ford for the North American market between 1968 and 1976. Most were conventional cars, and generally the most popular models were the 4-door sedans and 2-door hardtops. However, Ford produced high-performance versions called the Torino GT and were equipped with huge powerful engines, such as the 428 cu in  and 429 cu in  "Cobra-Jet" engines. The GT was also available as a 2-door SportsRoof and convertible. While the "Torino Cobra" only came as a 2-door SportsRoof.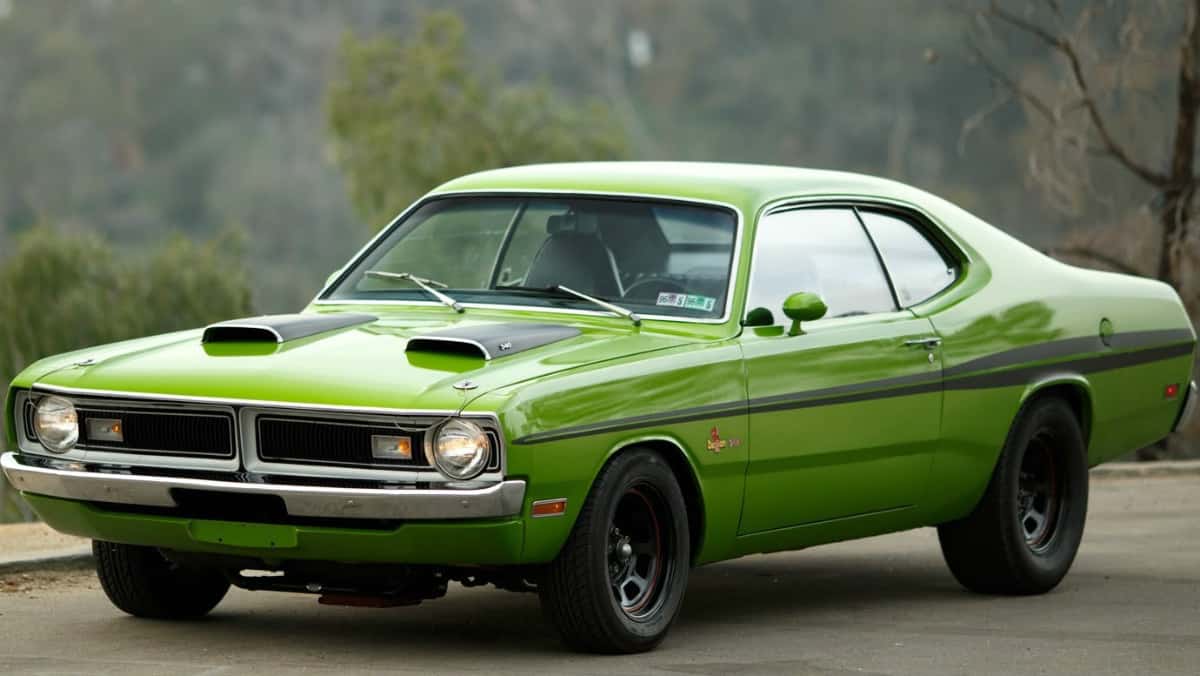 Dodge Demon
The Demon was introduced in two levels. It came with either a 198 cu in slant-six or a 340 cu in V-8. The larger of the two engines went hand in hand with the name, complete with cartoon devil and trident decals on the vehicle. In addition to the 340 cu in engine capable of producing 275 hp and 340 lb-ft of torque, the 1971 Demon 340 was also equipped with a synchronized floor-shifted 3-speed manual transmission, all-wheel drum brakes, a Sure-Grip differential, dual exhaust and  the 14-inch wheels were wrapped wide-tread bias belted E70X14 Goodyear Polyglas GT tires.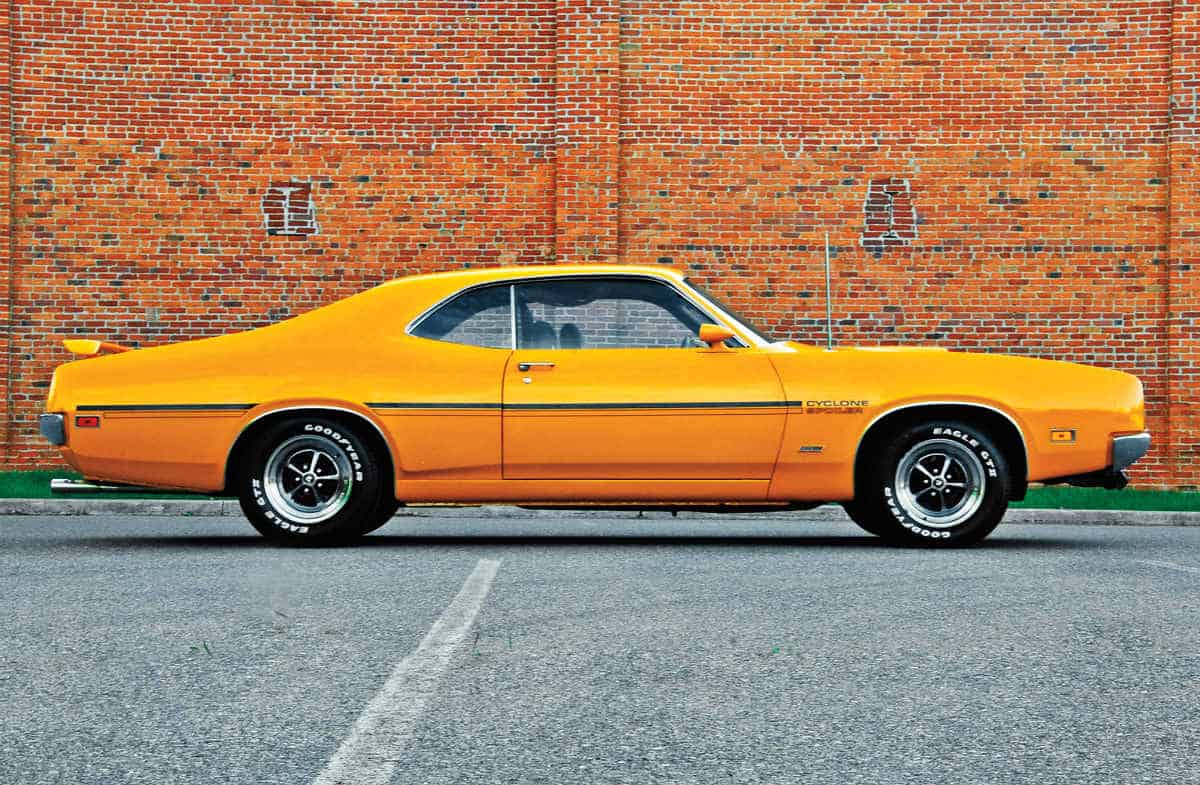 Mercury Cyclone
The Mercury Cyclone was produced by Mercury from 1964 to 1971. It started as a performance version of the 1964 Mercury Comet, and was named the Mercury Comet Cyclone through 1967. For the 1968 model, the "Comet" part of the name was dropped and options such as GT, Spoiler and Cobra Jet were added and removed. In 1971, it was integrated into the Montego line as their performance model.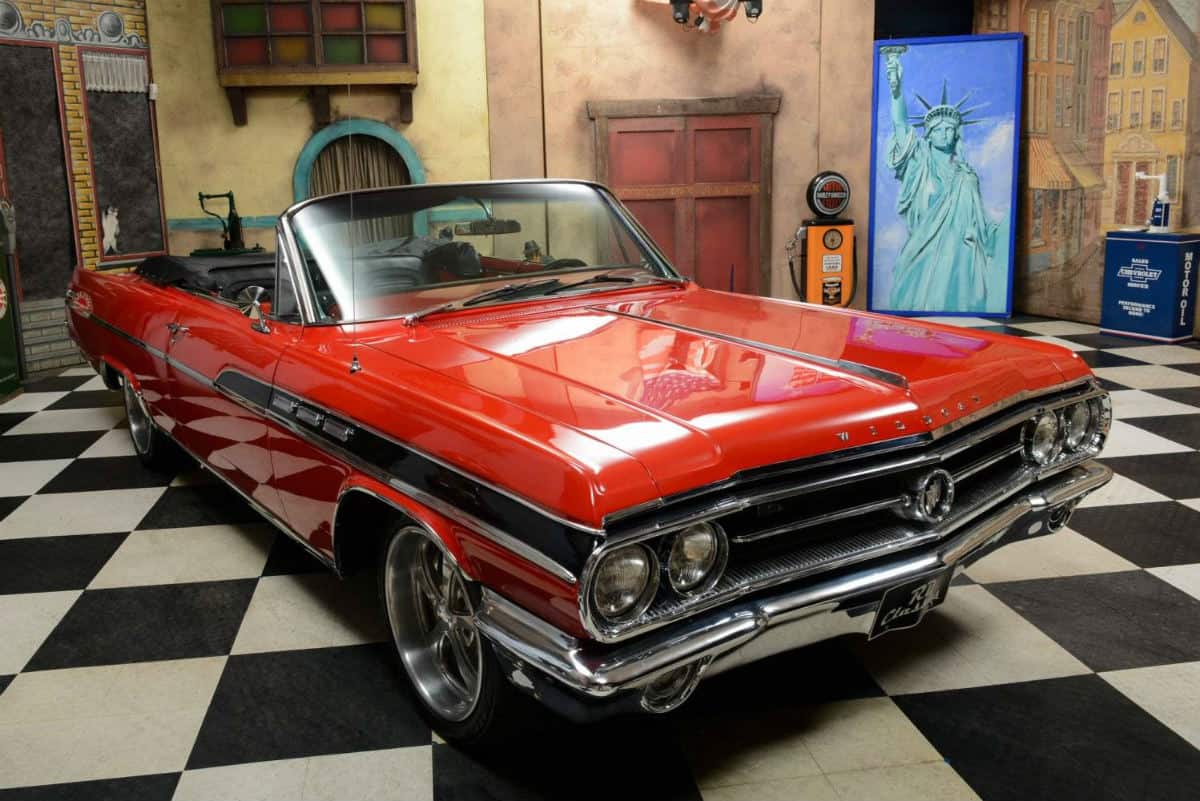 Buick Wildcat
Produced by Buick from 1962 to 1970, the Wildcat was a full-sized automobile that took its name from a fiberglass-bodied 1953 concept car. It was also a Buick Invicta subseries in 1962, mating the Invicta's longer full-size two-door hardtop Buick body (also known as the "sport coupe", with body production code 4647). It had a high-performance 325 hp version of the 401 cu in Nailhead V-8 motor, known as the "Wildcat 445" for producing 445 lb-ft of torque.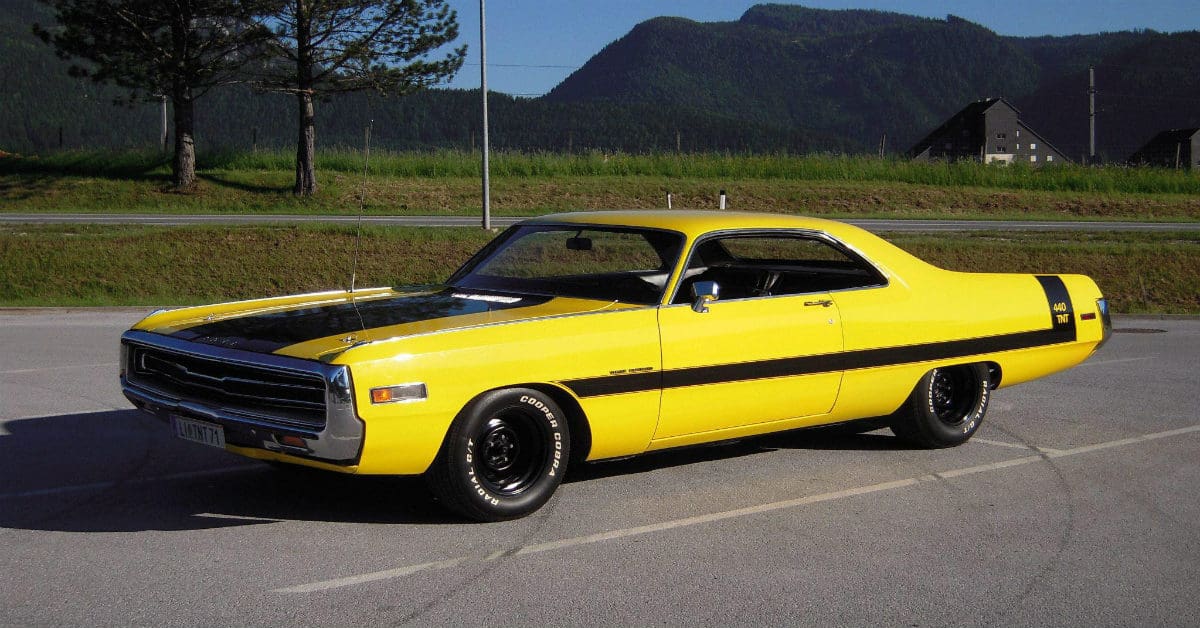 Chrysler 300 Hurst
The 1970 Chrysler Hurst 300 lacks the single-letter suffix of its forebears and appeared five years after the last Letter Series Chrysler, the 300L. Many automobile historians don't include the 300 as a Letter Series model. The concept of the vehicle, however, does fit with the Letter Series cars, as it was a high-performance variant of the luxury 300 and was built with the input of aftermarket parts manufacturer Hurst Performance. Only 501 units are believed to have been built.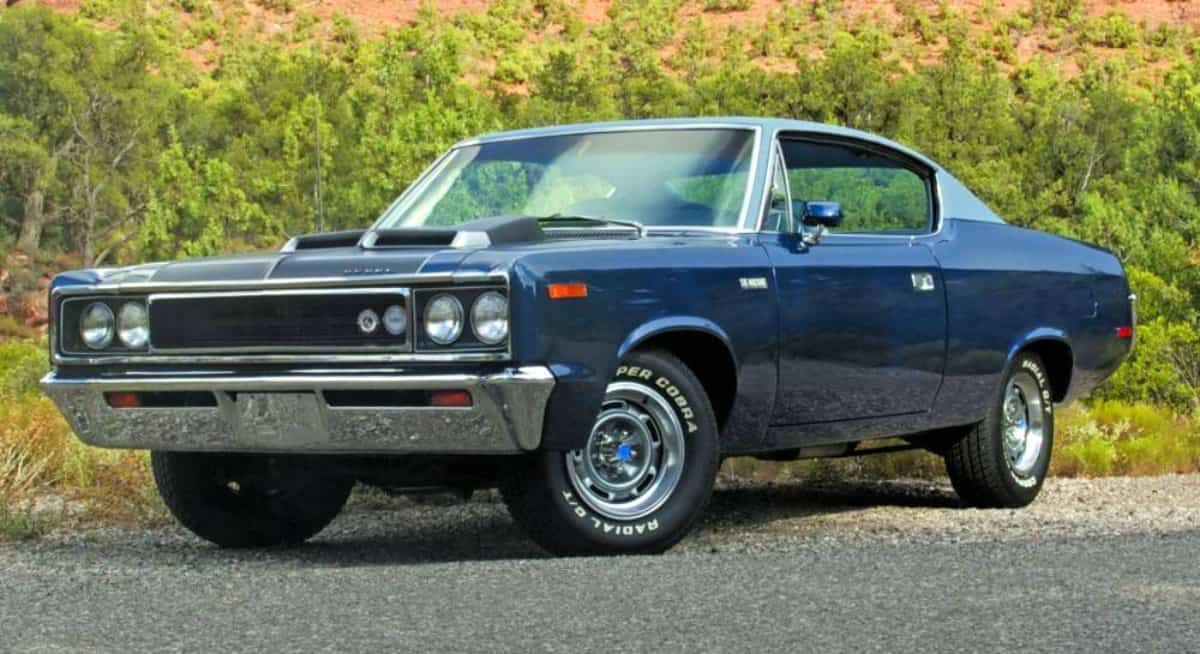 AMC Rebel Machine
The "Rebel" name was introduced in 1957 by AMC as a special model with a large V-8 engine. The Rambler Rebel was the first factory-produced lightweight muscle car, and the first hint that muscle cars would be part of the company's future. In 1966 the Rebel name reappeared on the top-of-the-line version of the Rambler Classic two-door hardtop. It featured special trim, a revised roofline and bucket seats. For 1967, AMC's entire intermediate line took the Rebel name.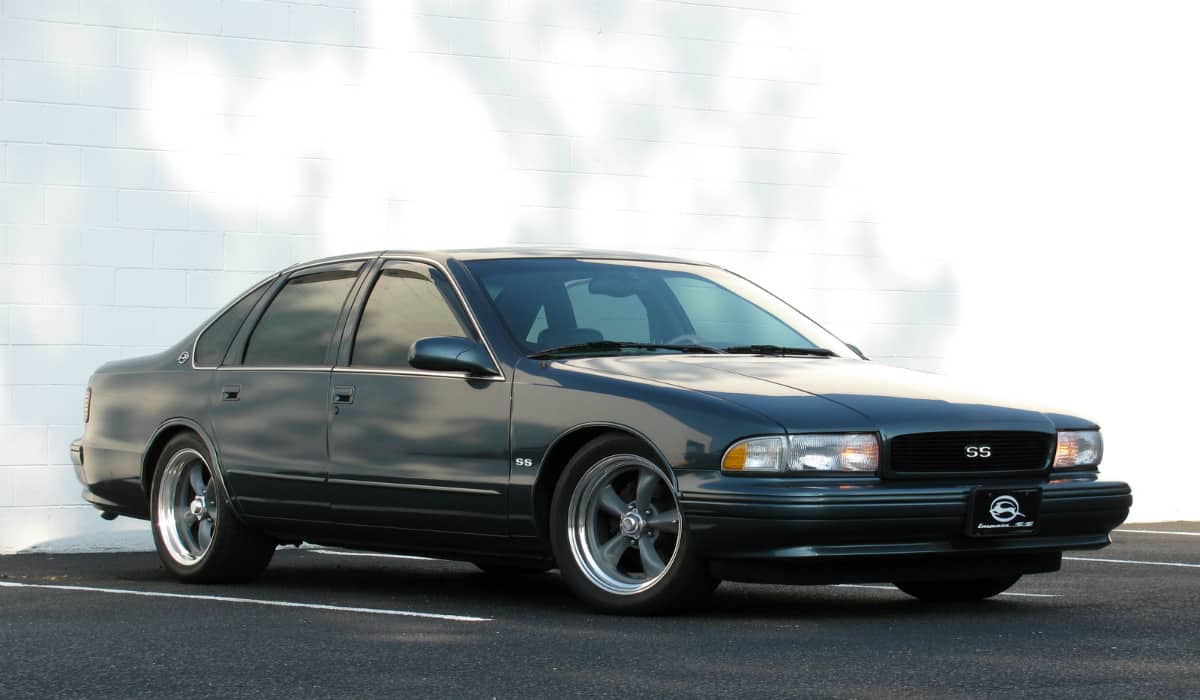 1994–96 Chevrolet Impala SS
The Impala SS went into production on February 14, 1994, at GM's Arlington plant in Texas and was almost identical cosmetically to the concept car. In essence, the car was a high-performance version of the Caprice. Its base and as such got most of the equipment from the Caprice 9C1 police package, formerly available only to law enforcement and government agencies. The pack comprised of a reinforced, sport-tuned suspension, a high-capacity reverse-flow cooling system, transmission cooler, dual exhaust, and a high-output electrical system, not to mention disc brakes all the way around.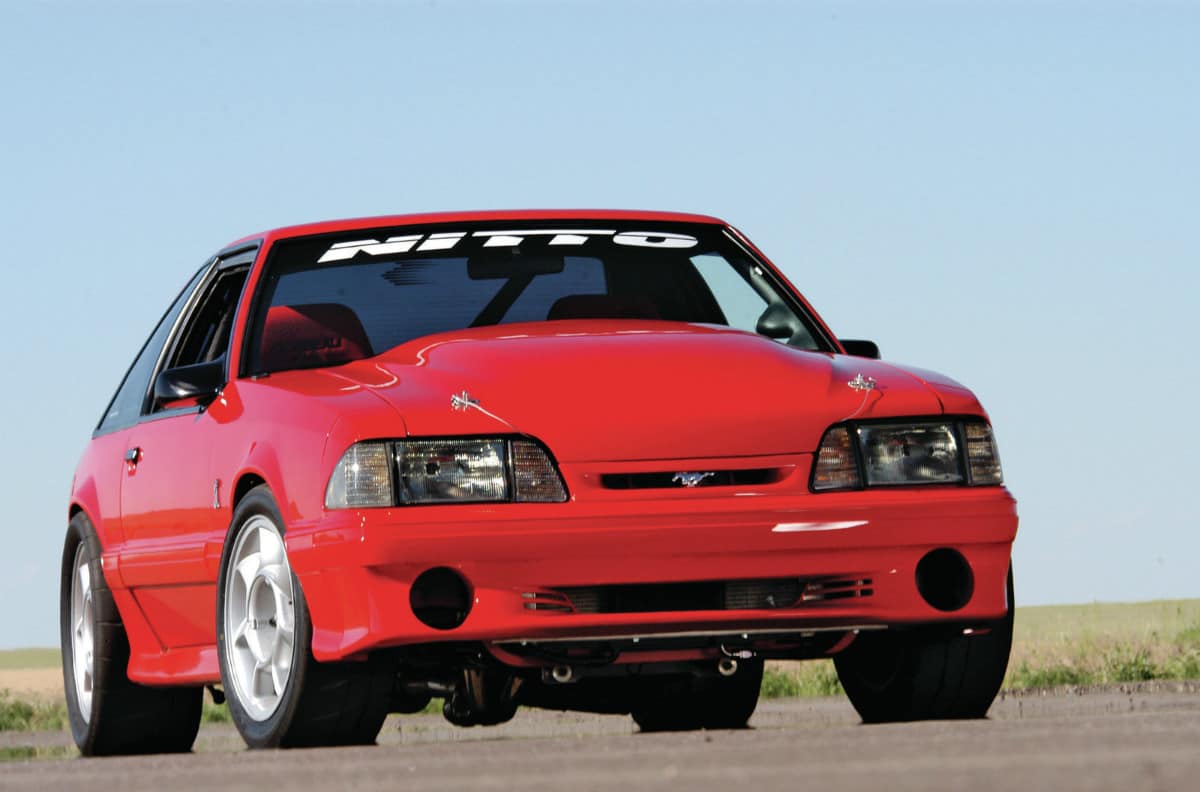 1993 Ford SVT Mustang Cobra
The 1993 Ford Mustang SVT (Special Vehicle Team) Cobra debuted during the 1992 Chicago Auto Show. The running gear was driven by a 302 cu in V-8 motor, producing 235 hp and 280 ft-lbs of torque. An upgraded transmission for the drivetrain, rear disc brakes, and 17-inch unidirectional wheels which was a first on a factory Mustang. As for the suspension, the Cobra models received a softer, more compliant ride compared to the GT model and was achieved by installing model-specific springs and sway bars.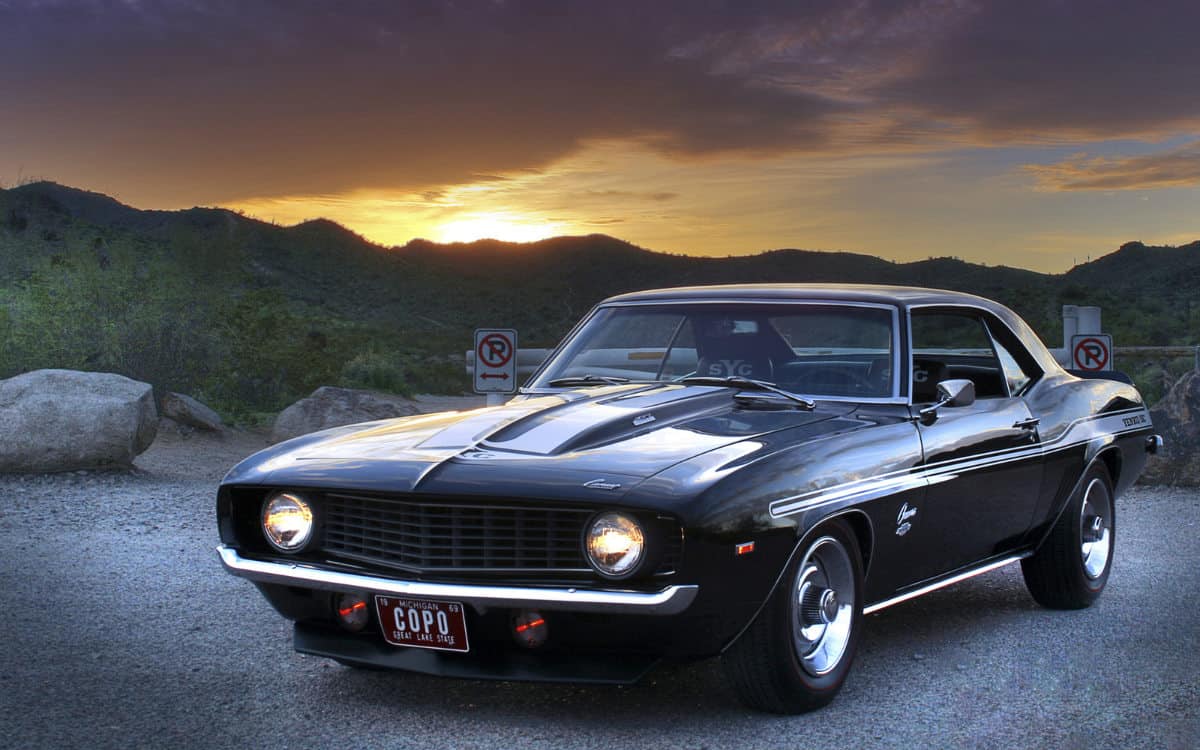 1969 COPO Camaro
Chevrolet's Central Office Production Order (COPO) system was designed for fleet sales and special orders (taxis, trucks, etc.) to offer 427 cu in engines in the Camaro. Two COPO numbers, 9560 and 9561, were offered in the 1969 model year. COPO 9561 used the solid-lifter L72 big-block engine, making 425 hp while COPO 9560 used an all-aluminum 427 cu in big-block dubbed the ZL-1 which was specifically designed for drag racing.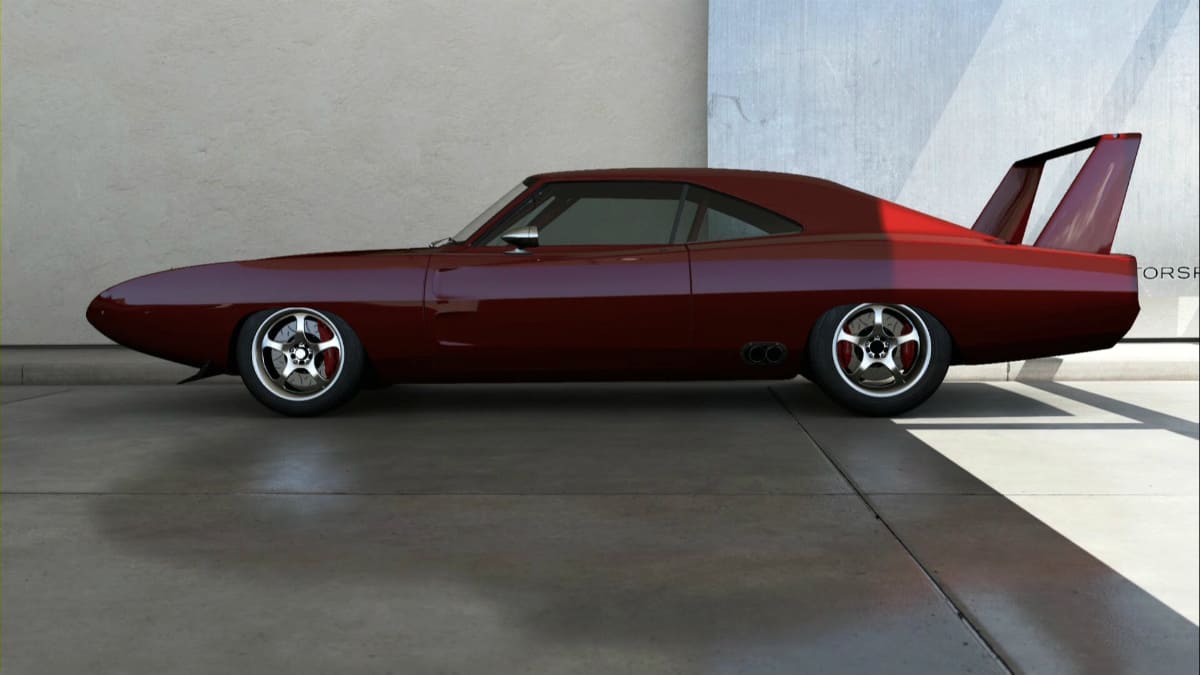 1969 Dodge Charger Daytona
The Daytona was intended to be a high-performance, limited-edition version of the Dodge Charger produced in the summer of 1969 for the sole purpose of winning high-profile NASCAR races. It won two races in 1969 and another four in 1970 for a total of 6. The Daytona was built on the 1969 Charger's R/T trim specifications. The Daytona was equipped with a 440 cu in Magnum engine as standard and it also carried a heavy-duty suspension and brake setup. Now, being very rare and highly collectible, 440-powered Daytonas reach into six-figure territory while 426 hemi-engined cars are passing the $300,000.00 mark.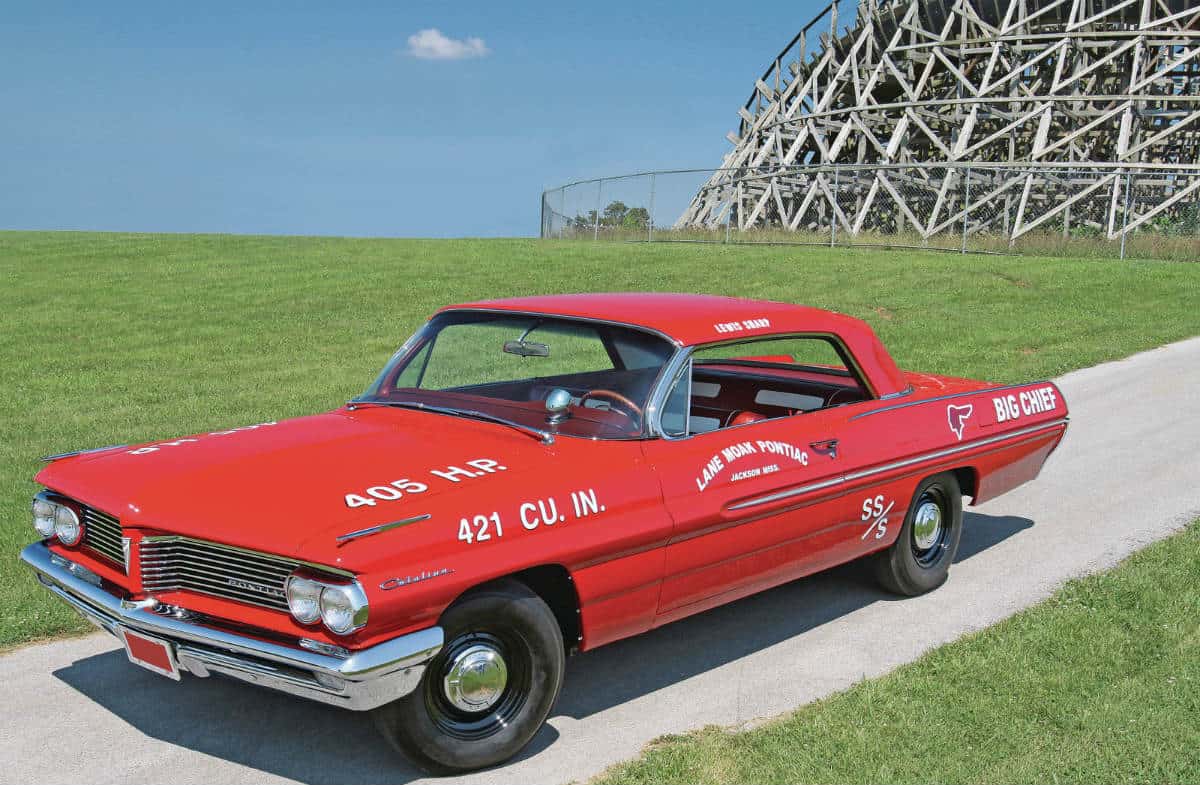 1962 Pontiac Catalina Super Duty
A small number of 1962 Catalinas along with other Pontiacs were built with a 421 cu in Super Duty V-8, topped with two 4-barrel carburetors generating 405 hp. The Super Duty could run a quarter mile in the mid 12 seconds which was  a very respectable number considering the year.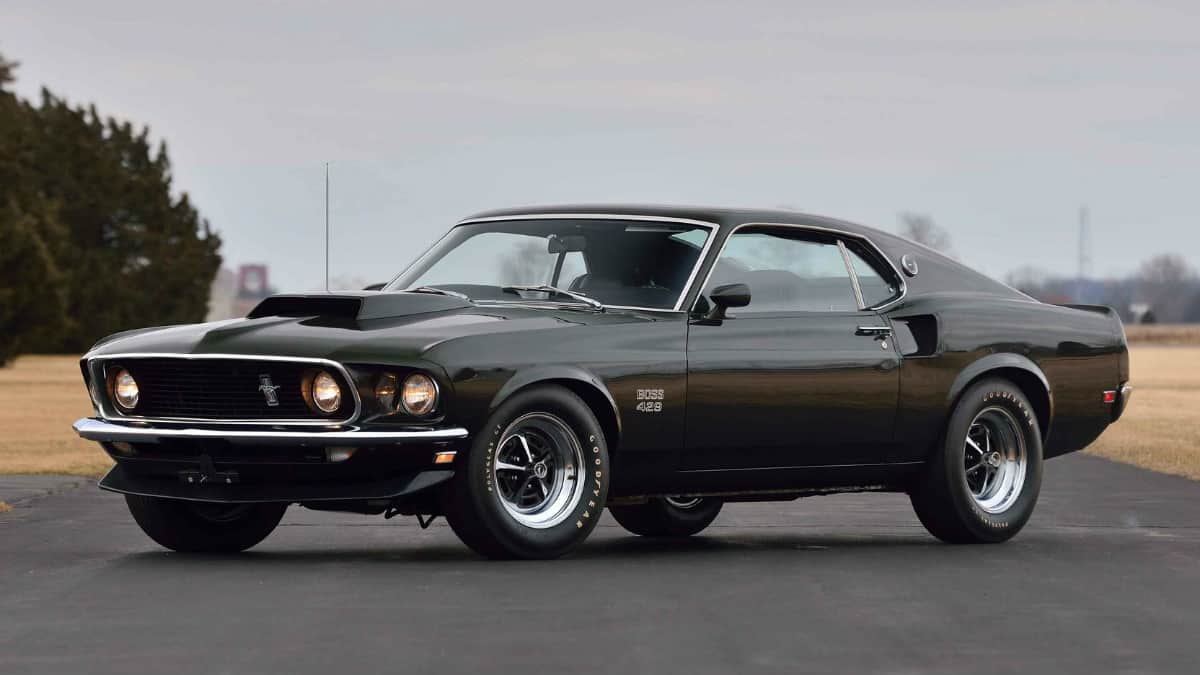 1969/1970 Ford Mustang Boss 429
The Boss 429 Mustang is a high performance variant of the Ford Mustang that came out in in 1969 and 1970. Also known as the "Boss 9", it is arguably one of the rarest and most valued muscle cars to date. Its origins came about as a result of NASCAR when Ford was seeking to develop an engine that could compete with Chrysler's famed 426 Hemi in NASCAR's Sprint Cup Series. After much consideration, Ford decided that the Mustang would be the car that would house this new engine. These cars are highly sought after and can fetch up to $417,000.00 at auction.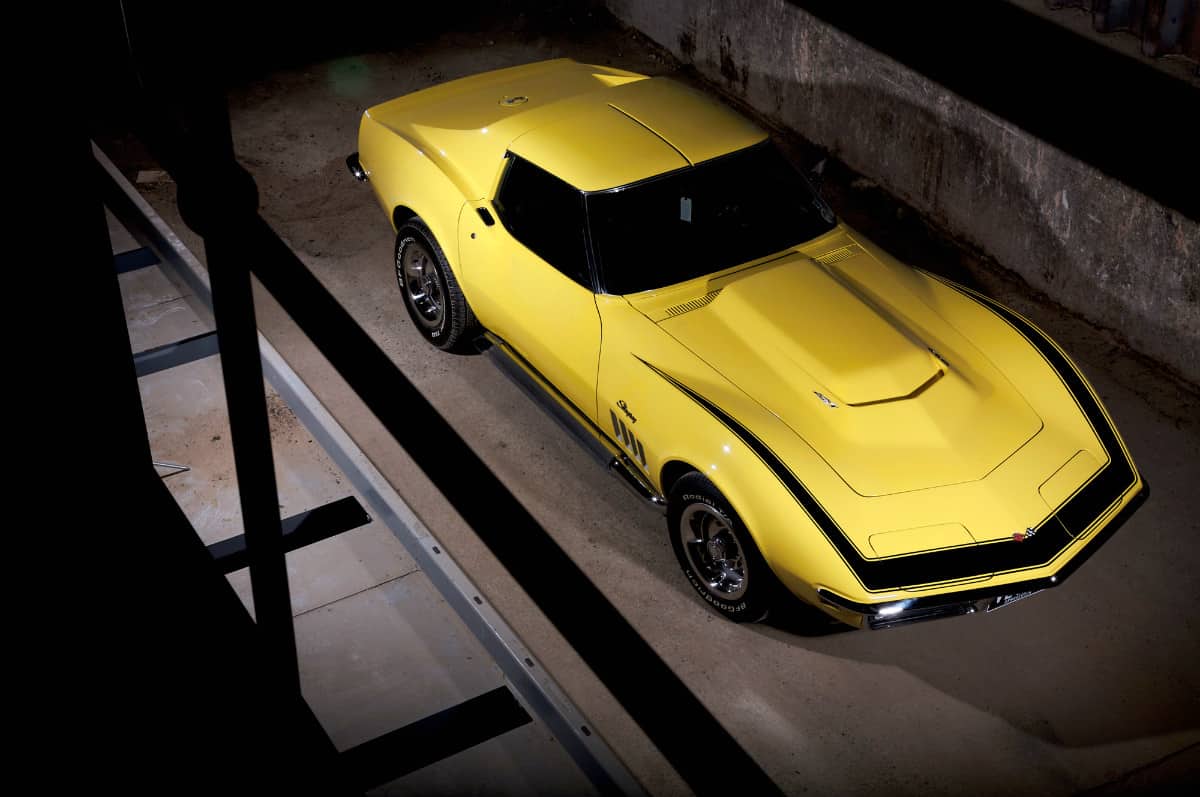 1969 Chevrolet Corvette ZL-1
The 1969 model year of the Corvette ZL1 was offered featuring an all-aluminum 427 cu in big-block engine that claimed to be capable of 430 hp. It propelled the ZL1 down the 1/4 mile in 12.1 seconds. Automotive experts have long believed that only two were built (yellow and white coupes), however, a third red ZL1 was revealed in December 1969. It was purchased by a Gulf Oil engineer, who still races it occasionally.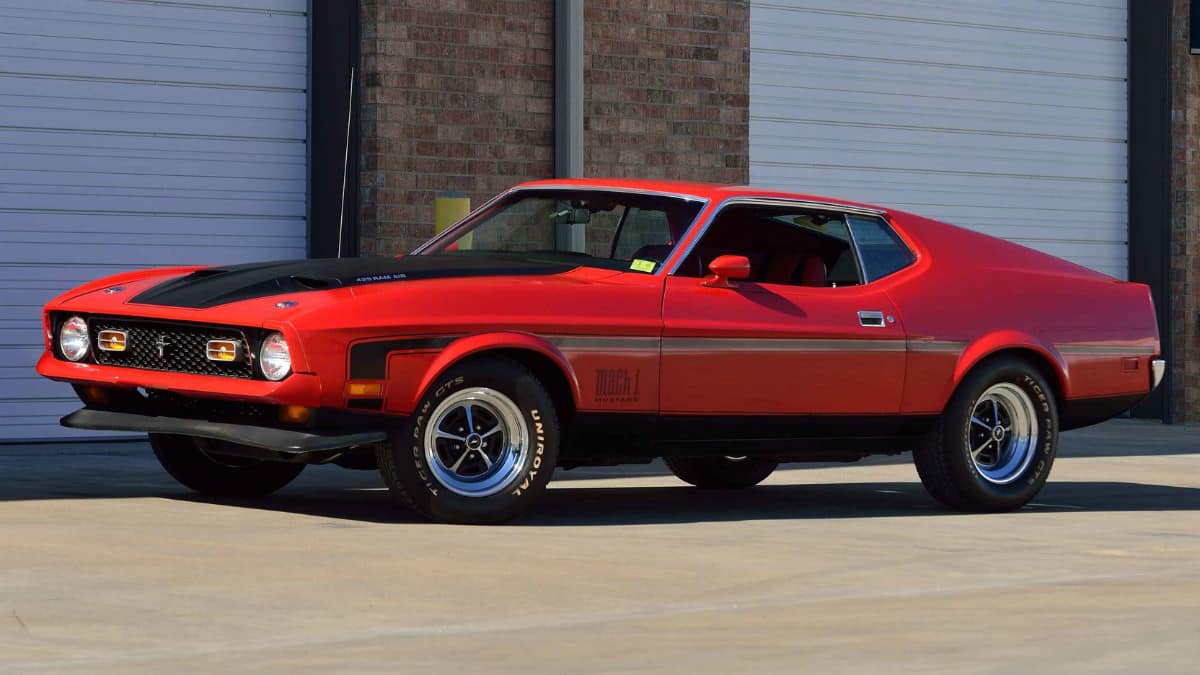 1971 Ford Mustang Mach 1 Drag Pack
In 1971, the Ford Mustang Mach 1 came with the 302 cu in based Windsor motor, with a 2-barrel carburetor and was soon followed by four optional 351 Cleveland engines. At the top were two 429 cu in variations, the CJ (Cobra Jet) and the SCJ (Super Cobra Jet). The SCJ came with a drag pack V or W code rear gears, an oil cooler and a different rotating assembly. The 429 Super Cobra Jet engines were topped with a 780 cfm Holley 4-barrel, while the Cobra Jet had GM-sourced Rochester Quadra-Jets.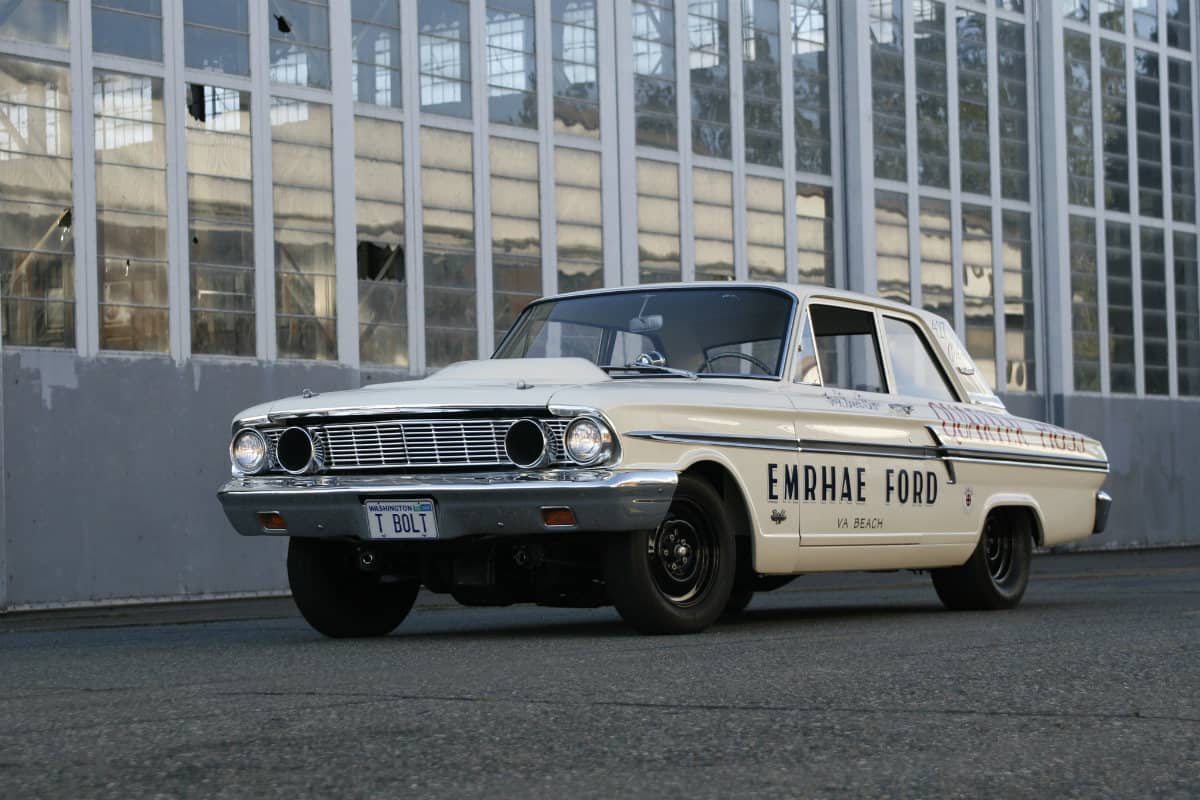 1964 Ford Fairlane Thunderbolt
In 1964, Ford built Fairlane Thunderbolt. It was a limited production, factory experimental, drag race only automobile. A total of 100 units were produced; forty-nine 4-speed and fifty-one automatic, which was enough to secure the 1964 NHRA Super Stock title for Ford. The Thunderbolt's combination of Ford's light weight, intermediate-sized body with a "high rise" 427 cu in V-8 powertrain along with dual Holley four-barrel carburetors proved to be a force to be reckoned with in NASCAR.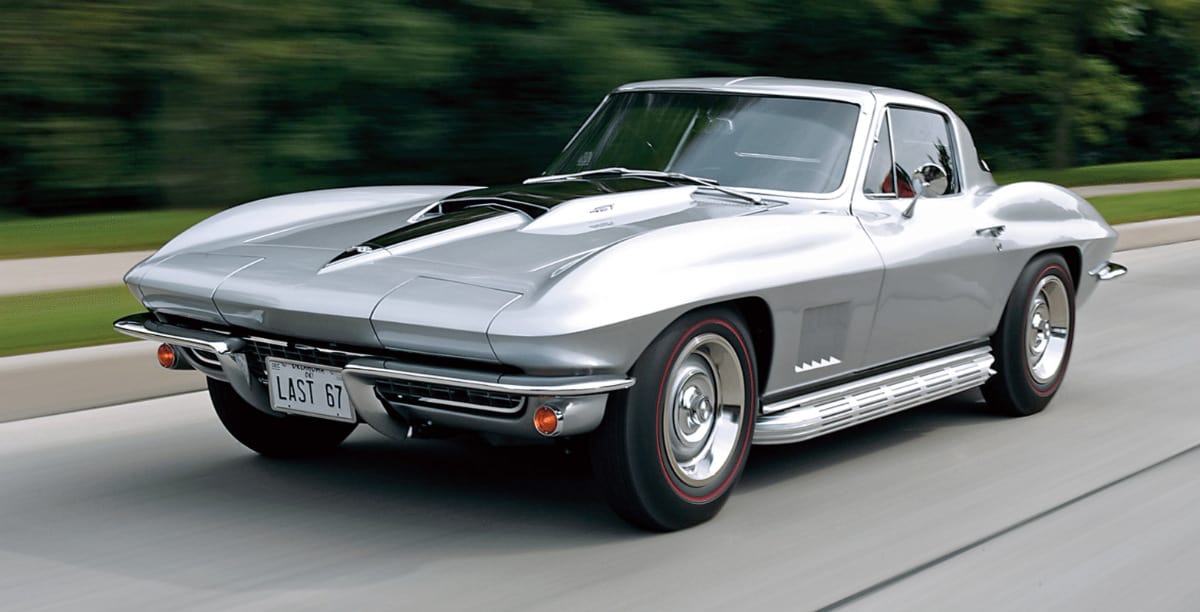 1967 Chevrolet Corvette L88
The 1967 Sting Ray was the last Corvette of the second generation, and refinements done throughout five years made it the best of the line. The ultimate Corvette motor for the 1967 was coded L88, which was even wilder than the L89, and was as close to a pure racing motor as Chevrolet had ever offered in regular production. Although the L88's factory rating was advertised having 430 bhp at 4600 rpm, but the engine's true rating was said to be about 560 bhp at 6,400 rpm. Only 20 of these were produced.
1967 Dodge Coronet R/T
The Coronet R/T was available in two variants, a two-door hardtop and a convertible. Chrysler's largest engine, the 440 cid V-8 came as standard, it was tweaked to 375 bhp and got christened the Magnum. The only engine option was the 426-cid Hemi, now in its second year in "Street" trim and again rated at 425 bhp. Drivetrain options were Mopar's excellent heavy-duty three-speed TorqueFlite automatic or a four-speed manual.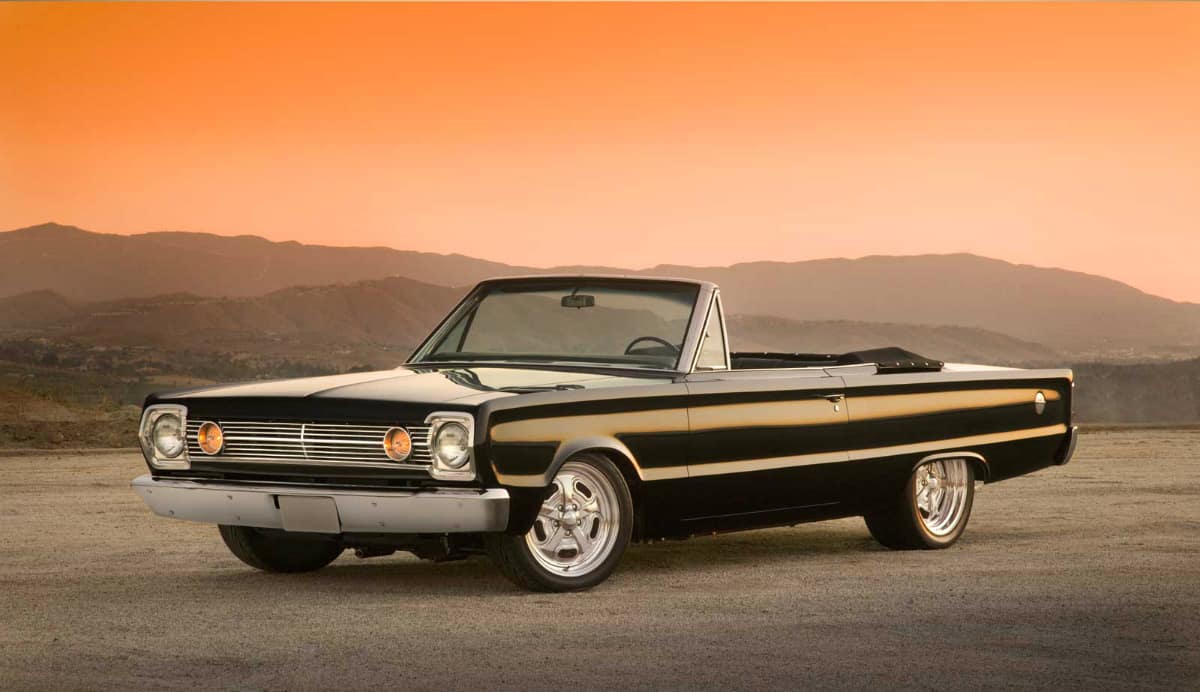 1966 Plymouth Satellite
The Plymouth Satellite was introduced as a 1965 model year top trim model in Plymouth's mid-size Belvedere line and was available only in two body styles, a convertible and a two-door hardtop. In 1966, the redesigned Satellite was available with a "Street Hemi" powertrain with two four-barrel carburetors with 10.25:1 compression. This motor was rated at 425 hp at 5,000 rpm and 490 lb-ft of torque at 4,000 rpm.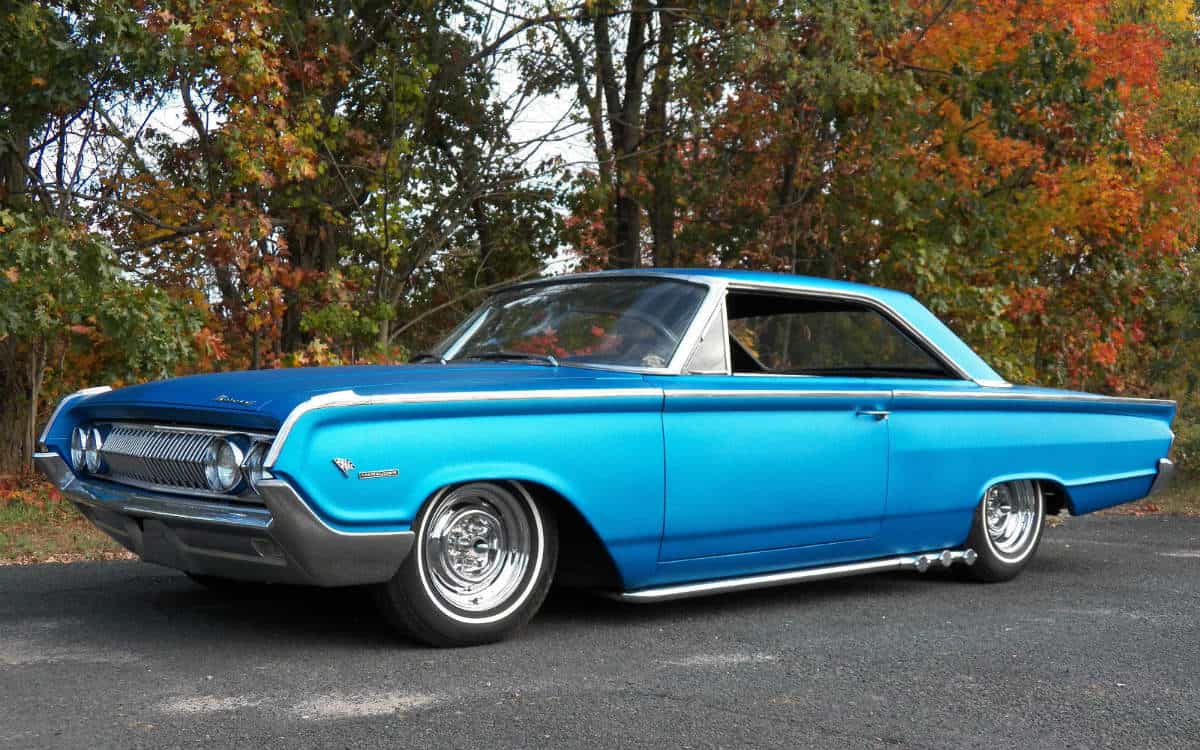 1964 Mercury Marauder
The Marauder debuted as a mid-year model, sometimes called "1963½" models. Majority of the components were common to Ford and Mercury models including powertrain options similar to those of the full-sized Fords. The 390, 406, and 427 cubic-inch Thunderbird V-8's were available. Drivetrain options included a 3-speed or 4-speed manual, or a 3-speed automatic.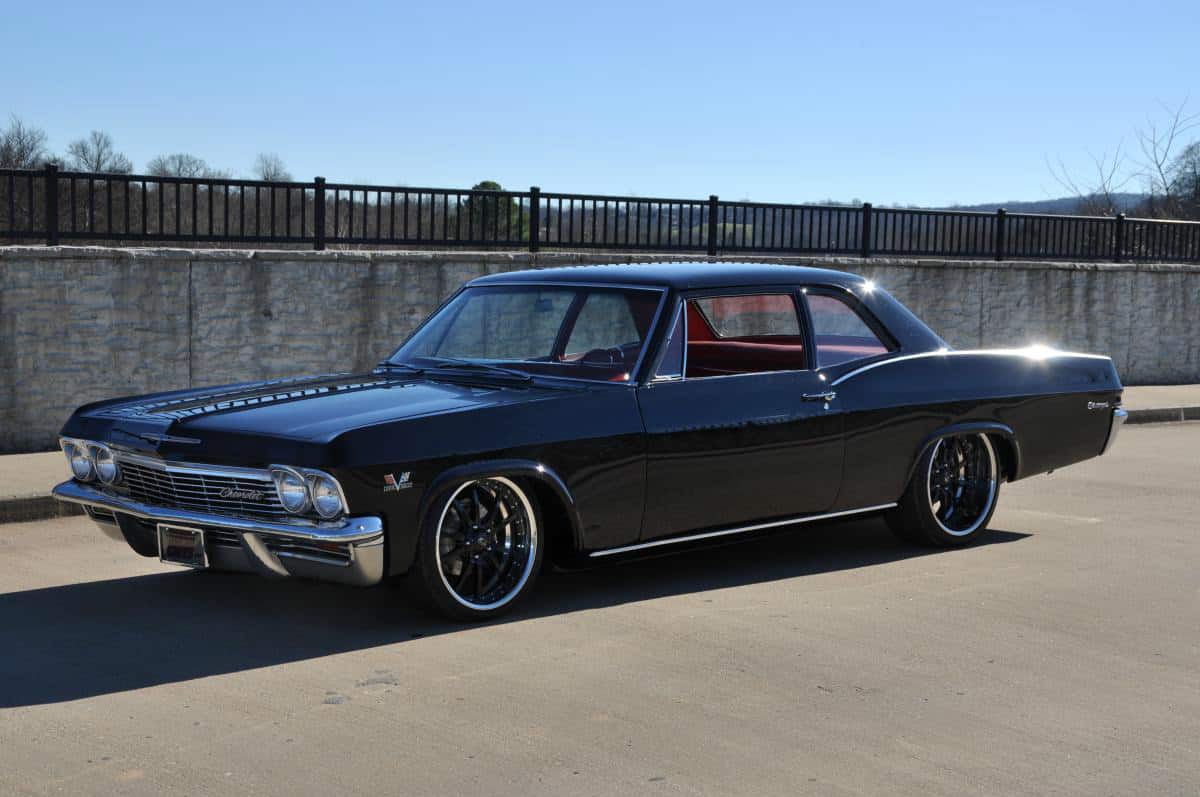 1968 Chevrolet Biscayne 427
The all-new 1965 Biscayne was larger and offered an even wider range of powertrain options, including a new, larger 250 cu in inline-six. For the 1966 model, the top engine was the Big-Block 427 cu in V-8, available in a high-powered, high-revving 425 hp version with solid lifters. Although it wasn't available for the big Chevy's in 1967, it returned in 1968 for two more model years.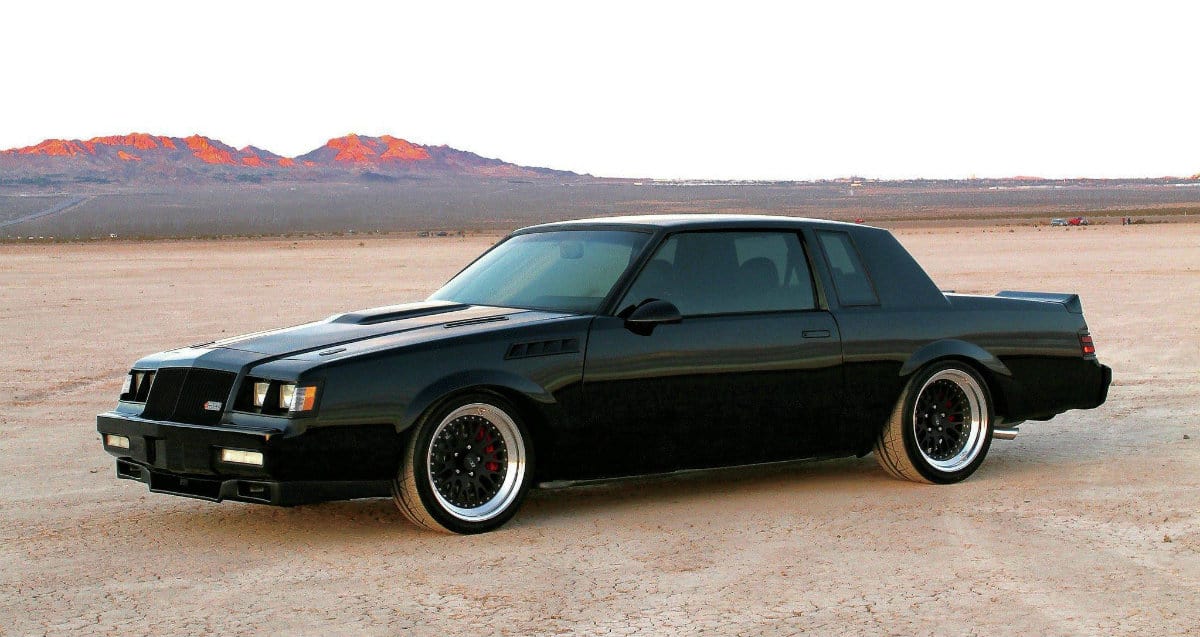 1987 Buick GNX (Grand National Experimental)
In 1987, Buick introduced the Limited Production GNX, for "Grand National Experimental". This was a result of a partnershjp with McLaren Performance Technologies/ASC. Buick produced only 547 of these cars complete with the interior trim package and then were sent off to McLaren for the necessary upgrades for it to become the Buick GNX. Grand Nationals were sometimes referred to as the "Dark Side" due to the 6-cylinder engine, the Buick make, and the black paint.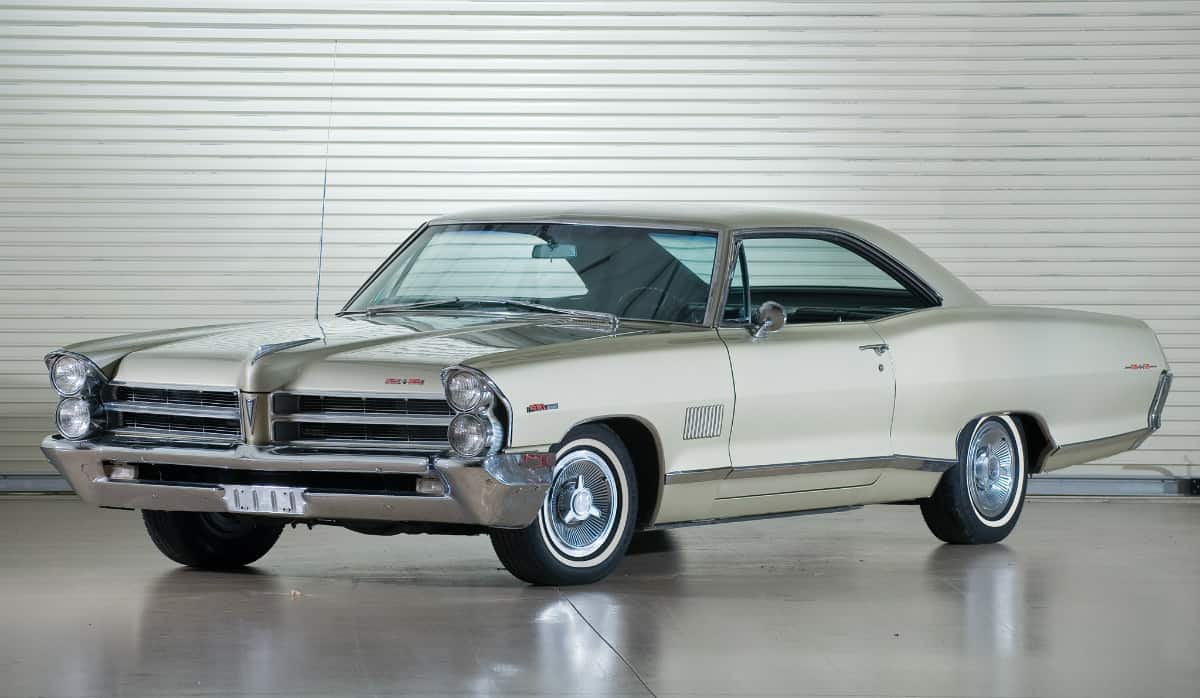 1965 Pontiac Catalina 2+2 Sport Coupe
The 2+2 is a full size automobile that manufactured by Pontiac, built on the B-body chassis that debuted in 1964. It received a 421 cu in powertrain with dual exhaust, heavy duty front springs, a 3-speed synchromesh manual transmission (a 4-speed with a Hurst shifter was optional) and a performance axle ratio of 3.42:1.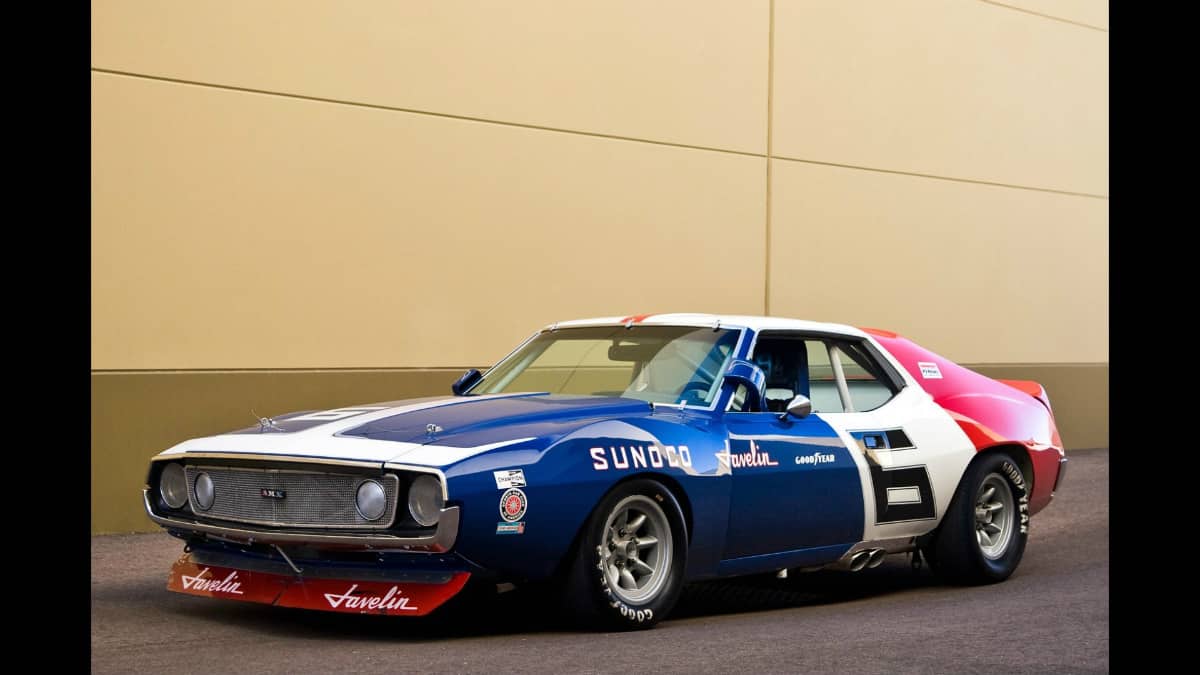 AMC Javelin
The AMC Javelin is an American front-engine, rear-wheel-drive, two-door hardtop manufactured and marketed by AMC across two generations, 1968–70 and 1971–74. One of the biggest surprises of the 1970 motorsports season was the announcement that Penske Racing had taken over the AMC Javelin program, thus leaving the Camaro Trans-Am program to Jim Hall. American Motors hired Roger Penske and driver Mark Donohue to seriously campaign Javelins in SCCA Trans-Am Series.
1970 Pontiac Firebird Formula 400
The Pontiac Firebird is an American automobile built by Pontiac from the 1967 to the 2002 model years. There were two Ram Air 400 cu in engines for 1970: the 335 hp L74 Ram Air III (366 hp in the GTO) and the 345 hp LS1 Ram Air IV (370 hp in the GTO) that were carried over from 1969. The car accelerated from 0 to 60 in 6.4 seconds.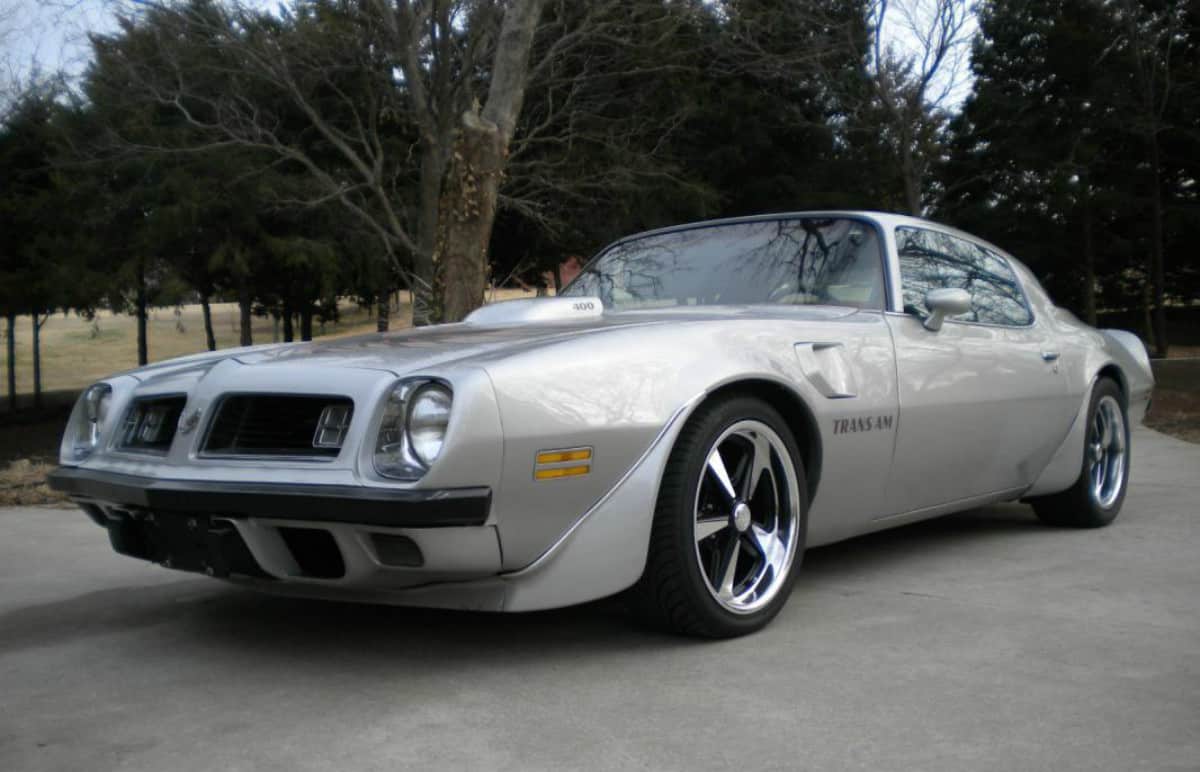 1975 Firebird Trans Am
The Trans Am was a specialty package for the Firebird, with upgraded handling, suspension, and horsepower, as well as minor appearance modifications such as exclusive hoods, spoilers, fog lights and wheels. These cars came with a 455-H.O. decal on the Shaker Hood Scoop. Only 857 were built as it was a mid-year addition.