50 Strangest Aircraft Ever Made
Building a machine to fly effectively is not easy, depending on the goals that a military or company is trying to achieve. Throughout aviation history, people have conducted experiments and tried out different designs when constructing aircraft. As a result of the trial and error nature of aircraft engineering, many come out looking incredibly weird. We find the manufacturing and history behind these oddities fascinating and want to share this info. We have collected some of the wildest planes, jets, and helicopters. A lot of hard work and thinking outside the box have made these possible, even if some were failures. Each has played a role in modern flying and space travel evolution. Everyone and mother will want to see the strangest aircraft ever made.
McDonnell XF-85 Goblin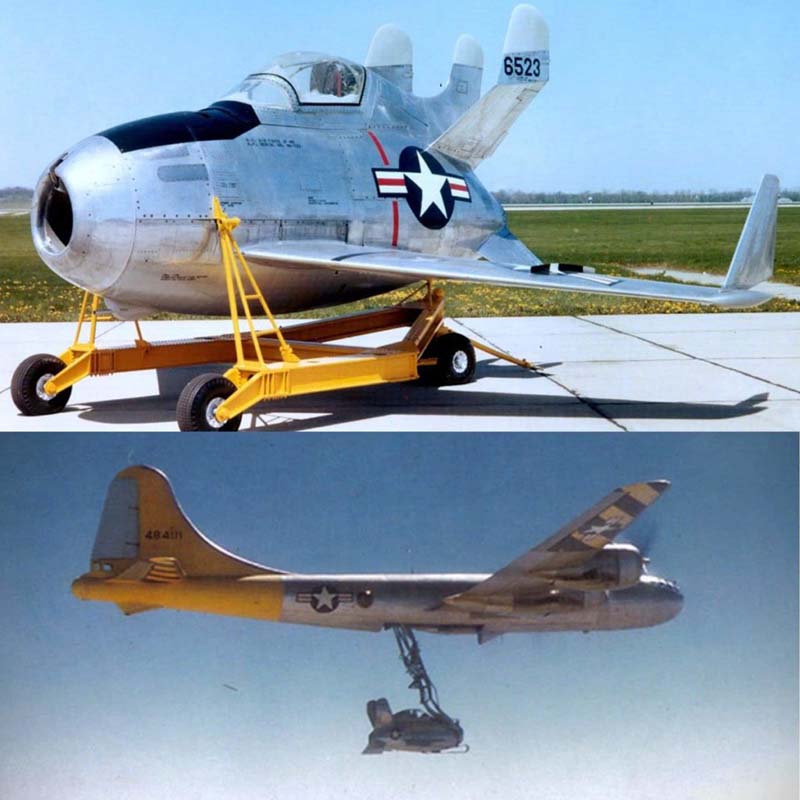 This American experimental jet fighter from 1948 would probably be better classed as a guided cruise missile. Dropped from the bomb bay of a Convair B-36 bomber, the McDonnell XF-85 Goblin's first generation jet engine was supposed to start in mid-air. And it did so in testing… at least most of the time. The purpose behind this so-called "parasite fighter" was to drastically expand the range of fighter aircraft of the era. However, the concept was abandoned within a year in favor of cheaper mid-air refueling techniques. A system that was also much safer and far more efficient, though not nearly as exciting.