The Most Loyal Dog Breeds That Will Never Leave You
In the tapestry of our lives, dogs weave a special bond with us, offering not only companionship but also a unique understanding of our emotions and physical well-being. These remarkable creatures, often referred to as "man's best friend," have earned their title through centuries of domestication.
Today, the most loyal dog breeds have evolved through meticulous breeding, resulting in distinct physical characteristics, heightened senses, and remarkable behaviors. Each breed possesses its own set of qualities suited for specific roles in our homes and in the field. Some faithfully guard our precious livestock, while others proudly serve alongside police officers to ensure public safety. Certain breeds are trained to assist individuals with disabilities, while the most gentle and kind-hearted among them find purpose in providing therapeutic support. When it comes to selecting a four-legged friend, many of us rely on brief introductions and recommendations, seeking out these renowned loyal breeds.
From ancient origins to modern-day marvels, dogs continue to shine brightly as steadfast companions, forever enhancing our lives with their unwavering loyalty and unconditional love. Read along as we count down the most loyal dog breeds.
Newfoundland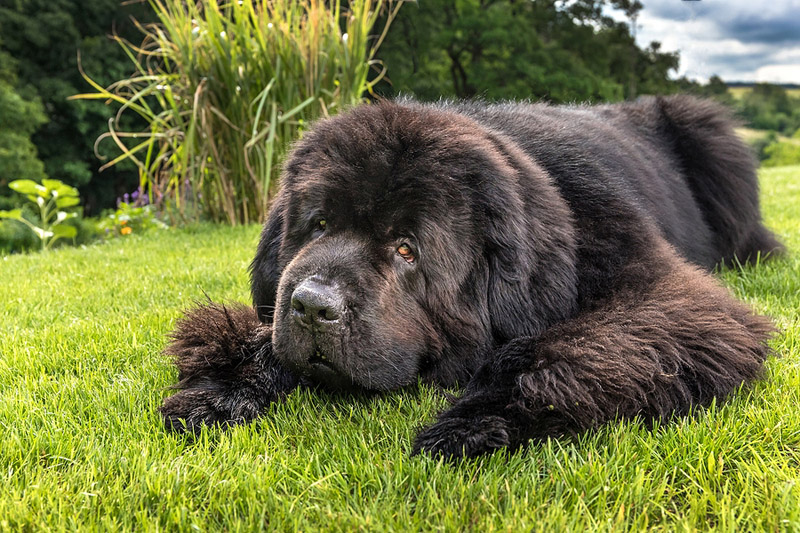 Newfoundlands have earned their reputation as "nanny dogs" due to their gentle and nurturing nature. They are happiest when surrounded by their families and thrive on exercise and training that satisfies their curiosity and intelligence. Prepare to welcome a loyal and gentle giant into your home with a Newfoundland by your side.
Up Next: Most Loyal Dog Breeds Conitnues