Unforgettable Celebrity Fashion Statements That Shaped Pop Culture Through The Years
From Marilyn Monroe's iconic white dress in 'The Seven Year Itch' to Zendaya's stunning 'spider' gown at the 2019 Met Gala, celebrity fashion has always captured our attention and inspired us to take fashion risks. Whether it's the glittering glamour of Elizabeth Taylor or the grunge style of Kurt Cobain, celebrity fashion has shaped popular culture and become a symbol of individuality and self-expression. In this article, we take a chronological journey through time and explore the most iconic and influential celebrity fashion trends of all time. From Audrey Hepburn's little black dress to Rihanna's daring and bold fashion choices, we delve into the stories behind the trends, and how they have influenced fashion and popular culture.
Marilyn Monroe's White Dress From "The Seven Year Itch"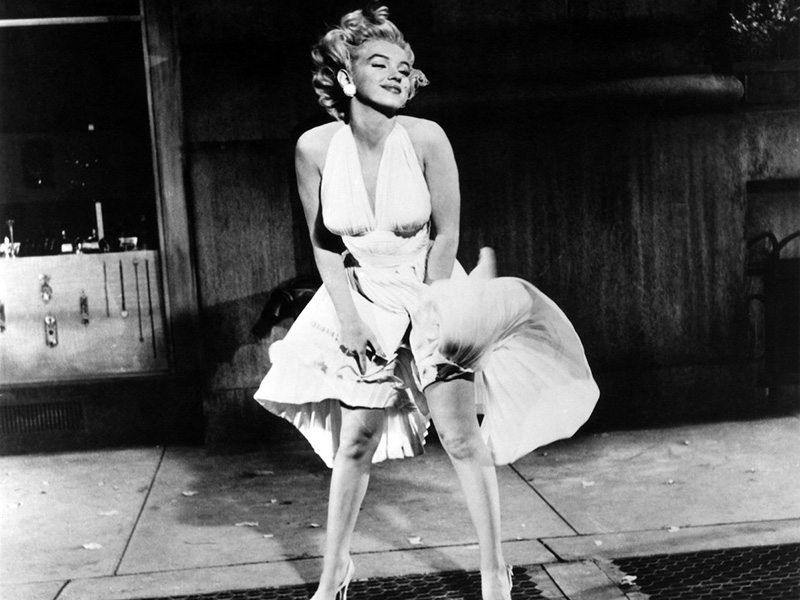 We start in the 50s, with the iconic white dress worn by Marilyn Monroe in the 1955 film "The Seven Year Itch" became one of the most famous dresses in movie history. The dress was designed by William Travilla and made of rayon, and its famous scene of Monroe standing over a subway grate with the dress blowing up became an instant sensation. The dress inspired many imitations and has been referenced in countless movies and TV shows ever since.