Famous Celebrities Who Ride Motorcycles In Real Life
Get ready to hit the open road with some of the biggest names in showbiz! When you think of celebrities, you may picture them cruising around in fancy cars, but did you know that some of them are actually passionate about motorcycles? That's right, these A-listers not only love to ride, but they also have an impressive collection of bikes that might surprise you.
Keanu Reeves, who's often associated with his iconic roles in action-packed movies, is also an avid motorcycle enthusiast. But he's not alone – Brad Pitt, Pink, and even George Clooney have all been spotted hitting the road on two wheels. And it's not just actors who have a passion for motorcycles; rock stars like Bruce Springsteen and Dave Grohl are also part of this exclusive club.
But it's not just the fact that these famous faces ride motorcycles that might surprise you – it's also the types of bikes they choose to ride. Ewan McGregor and Charley Boorman, for example, have taken their love of motorcycles to the extreme by exploring the world on two wheels. And who would have guessed that Jay Leno, the former late-night host, has an impressive collection of motorcycles and cars that any gearhead would envy?
So, buckle up (or should we say, strap on your helmet?) and get ready to be surprised by these celebrities who ride motorcycles in real life. You never know what kind of wild ride they might take you on!
50. Jason Momoa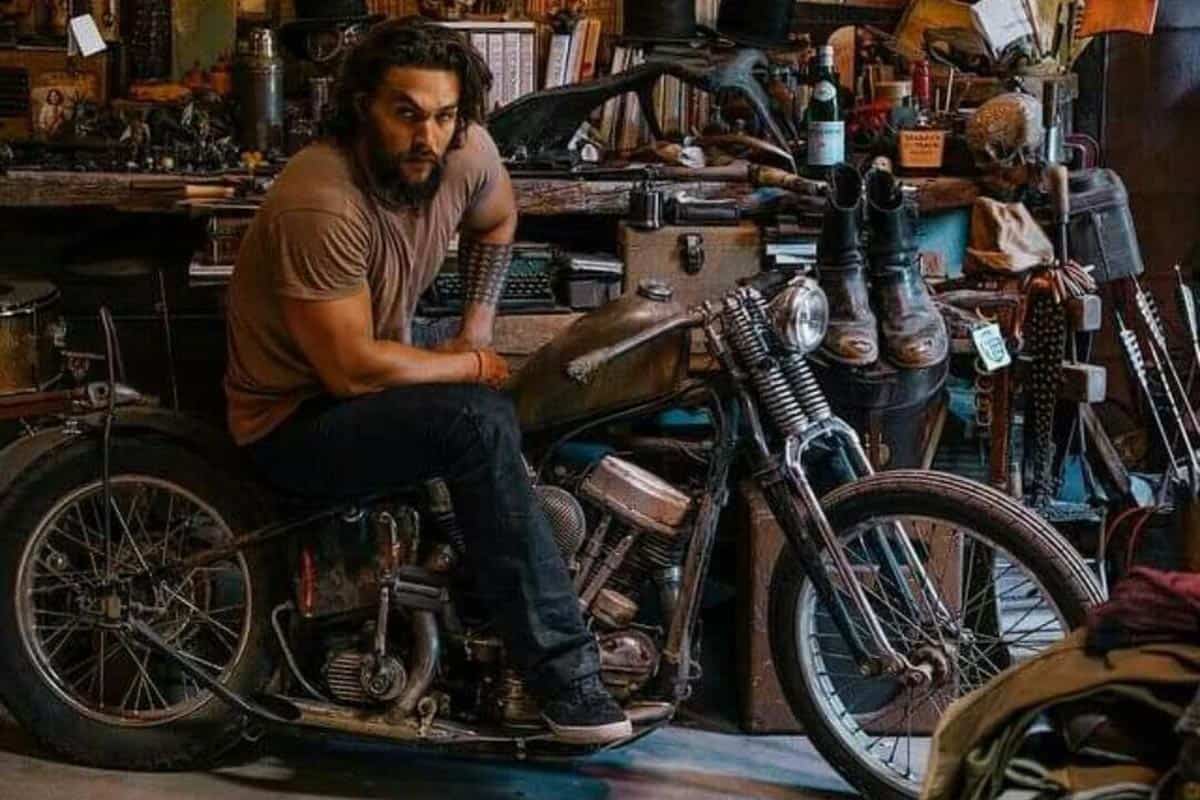 Recently, Aquaman and Game of Thrones star Jason Momoa did a commercial. Presumably, it is for Harley Davidson though it was never really discussed. However, it features him riding over scenic desert landscapes talking about his lifelong love of motorcycles. In fact, he shares it with his kids. It did not start off that way though. First, he purchased a Harley to fix up but says reality sunk in. Translation means he became a father and did not have time to find parts and tinker around in the garage for hours and hours on end. Yet, three decades later he has a bike. He calls it a family heirloom and his kids love it.